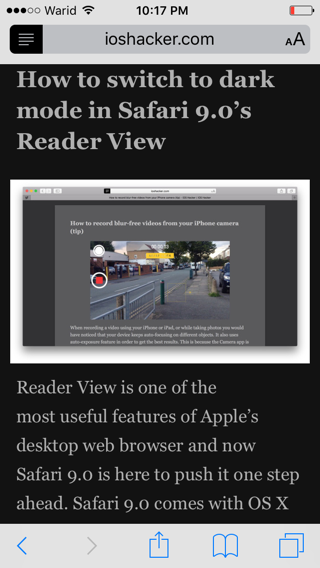 The Reader View is a distinguishing feature of mobile and desktop Safari. It streamlines the reading experience by hiding all the useless and distracting stuff like site template, ads, sidebar items from an article. And now you'll be happy to know that iOS 9 brings more powers to Safari's Reader View. Most importantly it brings night mode to it. It is a really important addition because we do most of our readings in our bed and white color is too bright for our eyes.
iOS 9 not only brings night mode to Reader View but also adds support for other colors including dark gray, sepia for better reading, additionally you can also choose between 8 different font styles.
Also read: How to switch to dark mode in Safari 9.0's Reader View
Here's how to enable the night mode in Safari's reader view.
1. Open the article you want to read on mobile Safari.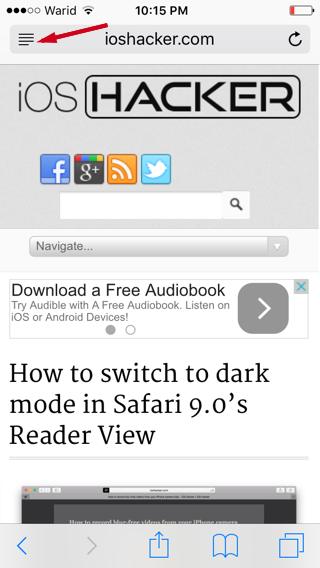 2. If the site supports reader view, a multi-line button will appear at the left side of Safari's address bar. Tap on it.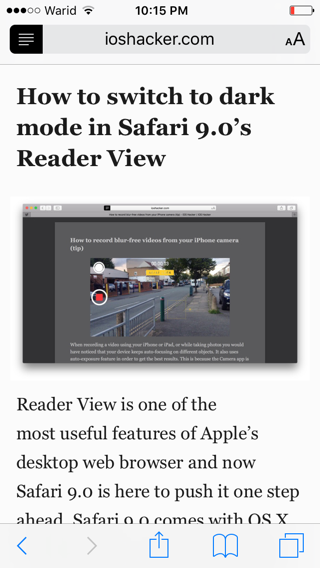 3. You're now in Safari's distraction free reader view.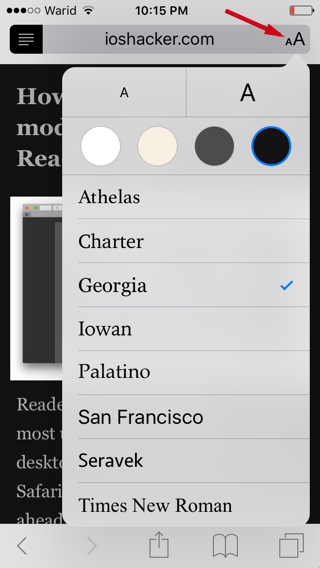 4. Now click the AA button on the right side of the address bar. It will show you multiple options, chose the black color or any other you want. That's it!

As mentioned above, you can also select a different font or any other color you like. The new reader view of iOS 9 gives more power in the hands of the user.
Disclosure: iOSHacker may receive a commission if you purchase products through our affiliate links. For more visit our privacy policy page.