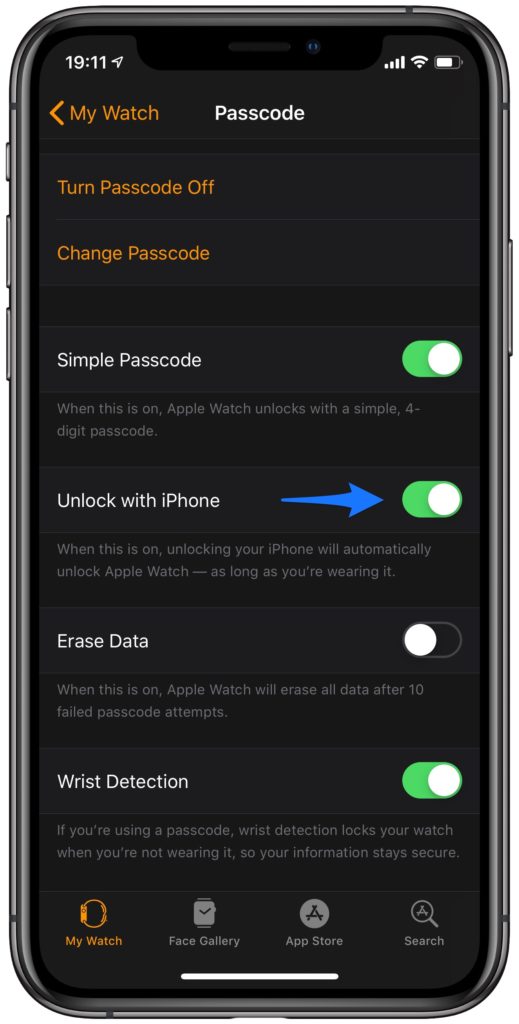 It is highly recommended that you use a passcode with your Apple Watch to ensure no one is able to get into your Watch while you are not wearing it. When the passcode feature is enabled, the Watch automatically locks and requires a passcode to unlock as soon as the user removes it from the wrist.
As safe as it may be, it is never convenient having to type your passcode every time you put on your Apple Watch. Thankfully watchOS offers a neat little option that when enabled quickly unlocks the Apple Watch automatically as soon as user unlocks his or her iPhone for the first time after wearing it.
How this works is pretty simple, when you put your Apple Watch on your wrist in locked state, it stays locked. However as soon as you unlock your iPhone the watchOS detects that it is indeed you is wearing it and unlocks your Watch for you, without requiring you to enter the passcode manually.
Enable or disable Unlock with iPhone for Apple Watch
You can enable the Unlock with iPhone feature by following the simple steps below.
1. On your iPhone launch the Watch application.
2. Make sure 'My Watch' tab is selected, then tap on 'Passcode' option.
3. On the next screen look for 'Unlock with iPhone' option and enable the toggle right next to it.
That's it, now that the 'Unlock with iPhone' option is enabled your Apple Watch will automatically unlock as soon as you unlock your iPhone.
You can disable Unlock with iPhone option by turning off the toggle.