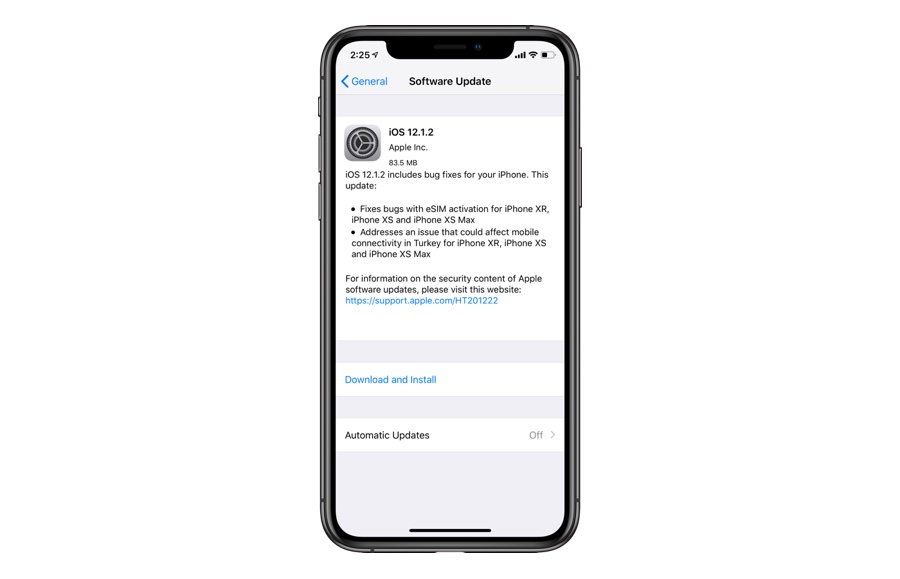 Ever since the release of iOS 12.1.2 update for iPhone, many users are reporting issues with their devices. According to the affected users they are unable to make phone calls with their iPhone while they are also unable to send or receive text messages. Some users are also unable to use cellular data with apps, and although it works for others they are still unable to make calls. The issue occurs when the device is connected to the LTE cellular network and making Voice over LTE calls.
While we wait for Apple to release a fix for this issue, there is a workaround that may be helpful for those affected by this problem. Follow the steps below to solve this issue on your iOS 12.1.2 powered iPhone.
1. Open Settings and go to Cellular/Mobile Data.
2. While the Cellular/Mobile Data toggle is on, tap on 'Wi-Fi Calling' option.
3. On the next page disable the Wi-Fi Calling feature.
4. Now go back and then tap on 'Cellular/Mobile Data Options'.
5. Finally tap on 'Enable 4G' option and then choose Data Only.
To make sure this works, it is recommended that you restart your iPhone.
Please note that this is not a permanent solution, and after doing this you will no longer be able to make Voice Over LTE calls. If this works for you, then continue to use your iPhone in these settings until an iOS update is released with a fix. Once Apple has officially fixed this issue, remember to turn Wi-Fi Calling feature back on. You will also need to enable Voice and Data as shown in step 5.
After performing these steps you should be able to make calls like normal, use cellular data and be able to send and receive text messages. We will let you know once Apple has released an official fix for this issue. (via)