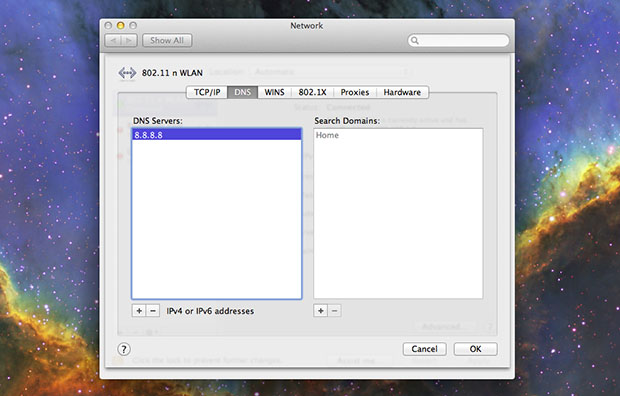 Are you experiencing a problem that prevents you from downloading apps and other stuff from the iTunes Store even though rest of the internet on your Mac works fine? If the answer to that question is yes then we have got a simple solution for you that will essentially fix the iTunes error 3150 and let you download content from iTunes store.
This problem is caused due to problems with the internet connection. The method to solve this issue is simple and you can do it in a few moments. Here's how to fix iTunes Error 3150 on your Mac.
Open Settings Preferences on your Mac and click on the Network option.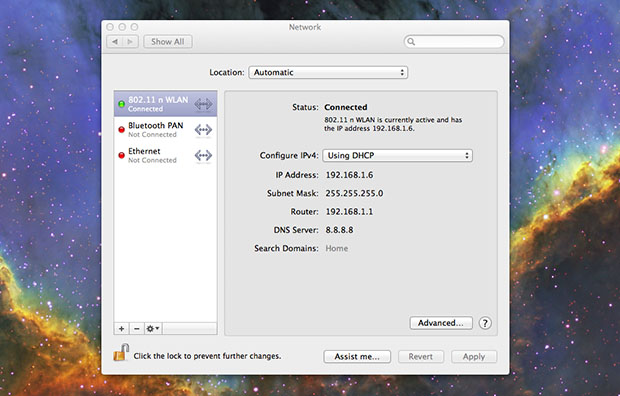 Now click on the active connection be it your WiFi or ethernet. From the window click on the 'Advanced' button.
Now select the 'DNS' tab and click on the '+' sign. Next type 8.8.8.8 and hit enter.
Click on 'Ok' and exit. The iTunes Error 3150 should now be resolved and you should be able to download anything from the iTunes Store.
Go ahead and give this method a try. Have questions? Let us know in the comments section below.