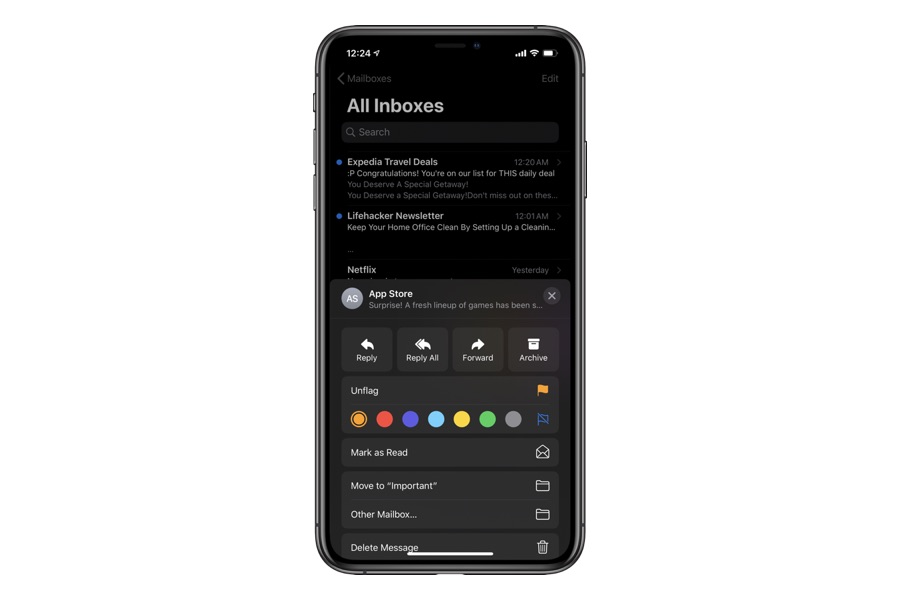 Its no secret that we all use email on-the-go whether you need to send a job application, communicate for business purpose, or you need to send an e-vite to your loved ones. A typical user receives tens if not hundreds of emails every day, so it is very easy to miss out on important emails, unless you have marked each of them separately. Popular email apps like Gmail, Outlook or Yahoo have come up with their own solution to highlight these emails through flagging or starring them. 
However, if you are using an iPhone or Mac, consider yourself lucky enough. Why? Because recently, Apple has added a new feature in the latest iOS and iPadOS devices which separates emails of different categories in a unique way. The stock Mail app enables iPhone users to flag their emails in different colors. Moreover, it also makes flagging easier and handling emails better than other third-party email apps. Stock Mail app users can assign a specific color to an email that defines the category, priority level and importance of that email. 
How To Flag iPhone Emails In Different Colors
Note: Make sure your device has the latest version of iOS as this feature works on the updated version. 
So your effort of prioritizing emails with a hassle comes to an end! Here is how to flag iPhone mails in different colors: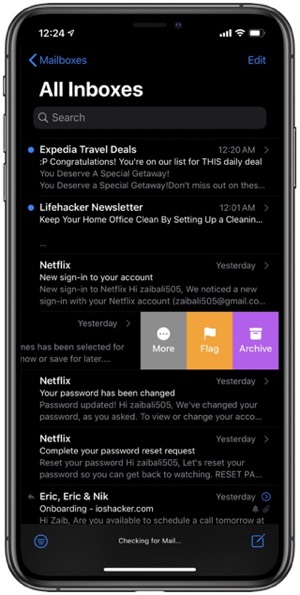 Go to the stock Mail app and then to your email inbox.
Swipe left on the email you want to prioritize.

 

Tap on 'Flag'.
Your email is flagged with the default orange color.
If you want to change this color, then you have to follow these steps: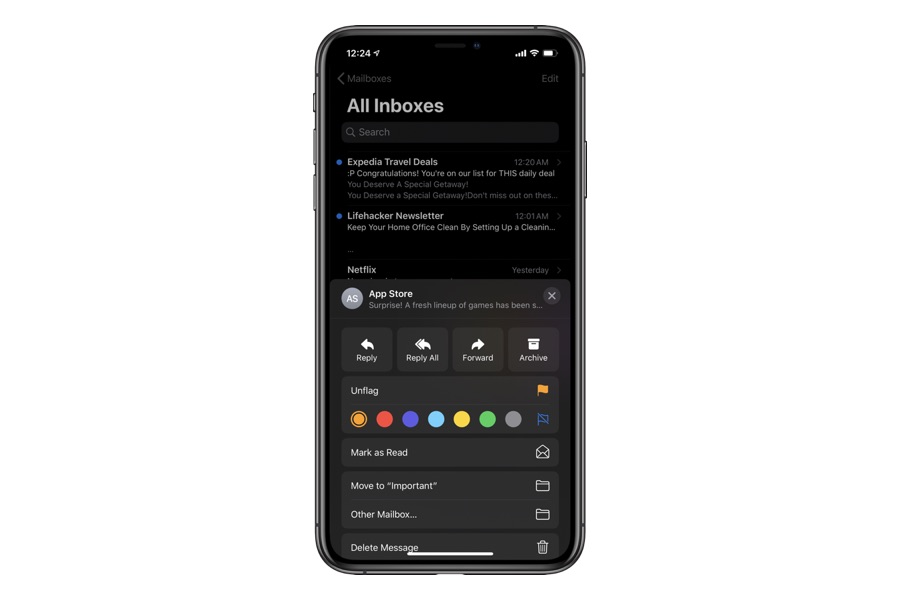 Swipe left on the email you want to prioritize and assigned a different flag color for. This option needs to be marked as flagged first.
Tap 'More' location next to the 'Flag' button to see more colors options.
A set of seven different colors will pop up from the bottom of your screen.
Tap the color you like

.

Flag color will change accordingly.
In order to flag other iPhone mails in different colors follow the same method.
Do you use the stock Mail app or rely on a third-party email application for iPhone? Let us know in the comments section below.
For more useful posts for your Apple devices, keep visiting iOShacker.com
Disclosure: iOSHacker may receive a commission if you purchase products through our affiliate links. For more visit our privacy policy page.