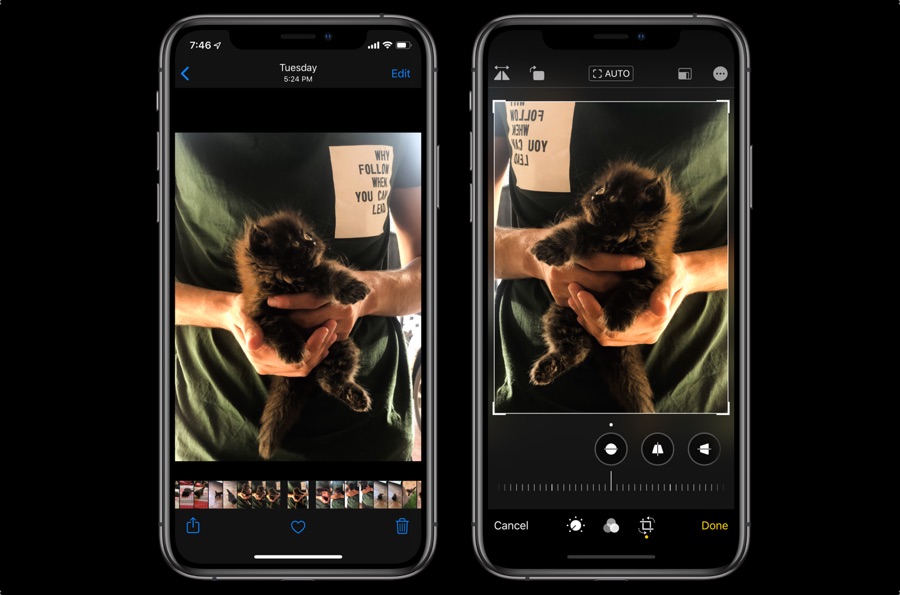 With iOS 13 and iPadOS 13 Apple has added many new photo and video editing feature to the Photos app. We recently posted an overview of video editing features offered in iOS 13, however Photos app's editing capabilities are not limited to videos only, as we also have new image editing tools that increase the usefulness of iOS's built-in photo editing features.
On iOS 13 or later iPhone and iPad users are able to easily flip any photo stored in their device's photos library. This is a brand new feature that can be found within Photo app's crop tool screen.
Now that Photos app offers ability to flip a photo right inside iPhone or iPad's Photos app users are no longer required to download third-party applications just for this purpose. This feature will also allow users to turn their normal selfies into mirror selfies.
How to Flip A Photo on iPhone or iPad
To flip a photo on iPhone or iPad following the simple step by step instructions given below.
1. On your iOS device launch the Photos app.
2. Load the photo that you want to flip using Photos app's new flip tool.
3. Tap on the 'Edit' button from top right side of the screen.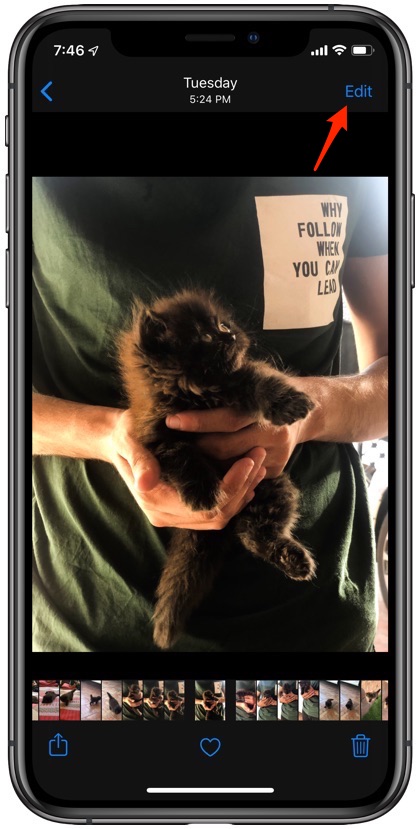 4. Once you are on the editing screen tap on the crop tool.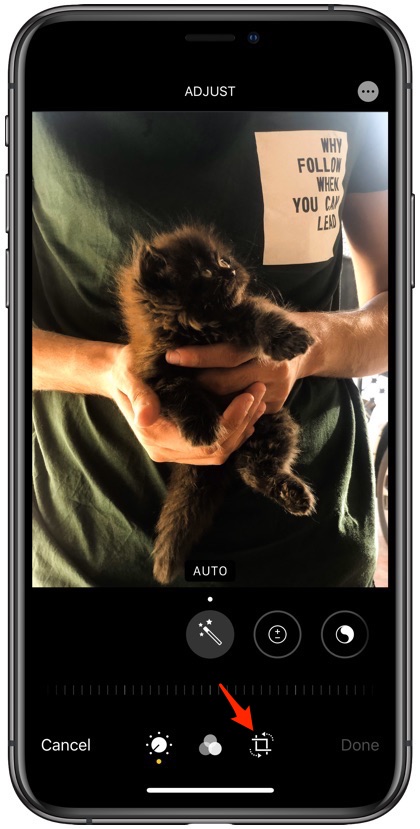 5. Finally tap on the Flip button located on top left corner of your iPhone or iPad's screen.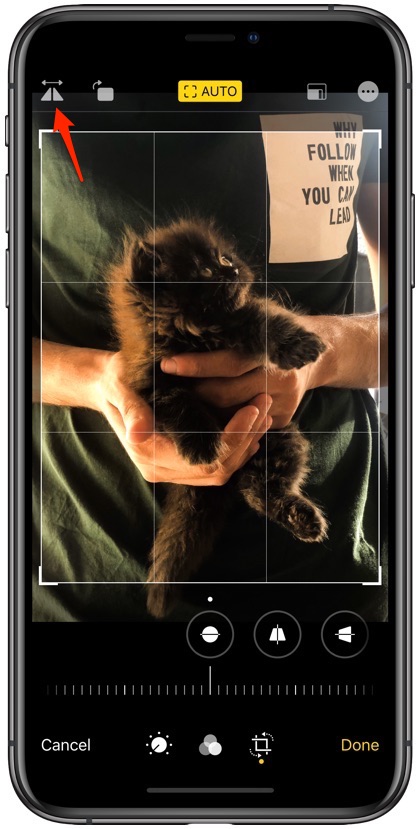 6. Doing so will immediately flip the photo to the other direction. You can tap on it again to bring the image to its original position.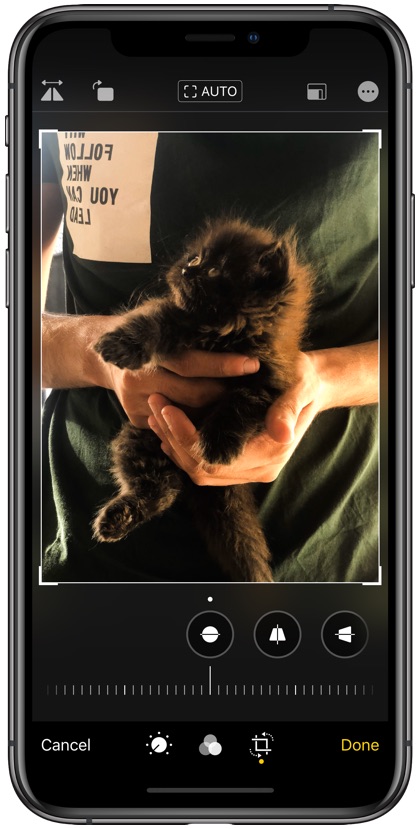 The addition of image flip tool to Photos app is a great step from Apple, since before iOS 13 doing this simple task requires user to download a third-party application from the App Store. This is also great for users who take most of their photos from the Camera app as now they can take photos with the stock Camera app and flip the photos. Previously users had to rely on apps like Snapchat and Instagram to take mirror selfies.
How to Undo Flip On A Photo on iPhone or iPad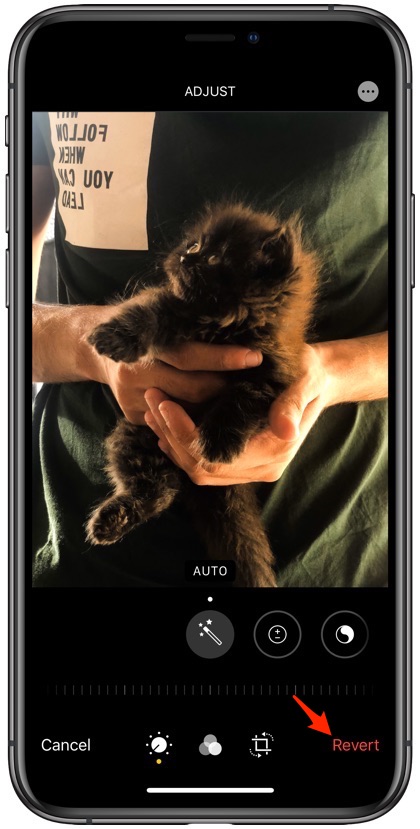 If you want to undo the flip edit on your iPhone, then you can easily do so by opening the photo you had previously edited and entering the edit mode by tapping the 'Edit' button. Then simply tap on the red 'Revert' button located at the bottom right side of the screen.
Disclosure: iOSHacker may receive a commission if you purchase products through our affiliate links. For more visit our privacy policy page.