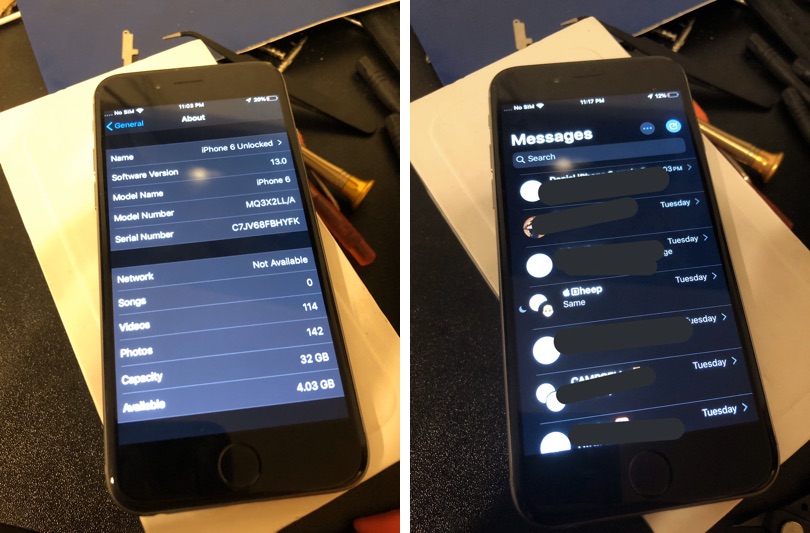 Starting iOS 13 Apple is stopping software update support for iPhone 6 and iPhone 6 Plus, meaning these two devices will not be getting the iOS 13 update once it is released for public in the fall. While Apple is not offering iOS 13 on iPhone 6, a hacker has some other ideas.
Hacker who goes by the Twitter handle @NightigerFTW has tweeted photos that show his iPhone 6 running iOS 13. Nightiger has been able to install iOS 13 developer beta 1 on his iPhone 6, something that is not possible by default. In a tweet accompanying the images the hacker notes that it took him 6 days of non-stop working until he was able to run iOS 13 on his iPhone 6. He also notes that iOS 13 has a major directory flaw, which he utilized to achieve this feat.
Nightiger has posted photos that show the iOS 13 About page, Control Center toggle for dark mode and the iOS 13 Messages app with dark mode activated. He has also shared the updated Apple ID page for iCloud settings.
Good news is Nightiger plans on releasing iOS 13 IPSW for iPhone 6, however the hacker has announced that he will only do so after Apple has released the final version of iOS 13 for public. The only way he is going to release the IPSW early is if Apple blocks the vulnerability he has used in this port in the upcoming betas. This is clever thinking since Apple will definitely block the vulnerability in subsequent betas as soon as the method for porting iOS 13 to iPhone 6 becomes public.
While it is very exciting to see iOS 13 running on iPhone 6, we would have loved to see a video preview to see how well it performs on hardware that Apple deems to be too old for iOS 13.
In a separate tweet hacker Nightiger has announced that iPhone 5s won't be able to get iOS 13 with his technique, which is disappointing for those with this particular device. The hacker has not shared any details about why this is not possible. We also don't know if similar hacks can be used to bring iOS 13 to unsupported iPad models.
What do you think about this iOS 13 hack? Would you be interested in installing iOS 13 on your iPhone 6 or 6 Plus if this hacker releases the iOS 13 iPhone 6 IPSW for public?
Update: Sorry folks, it looks like Nightiger was lying after all and now claims it was meant to be a "joke for 4-7 people".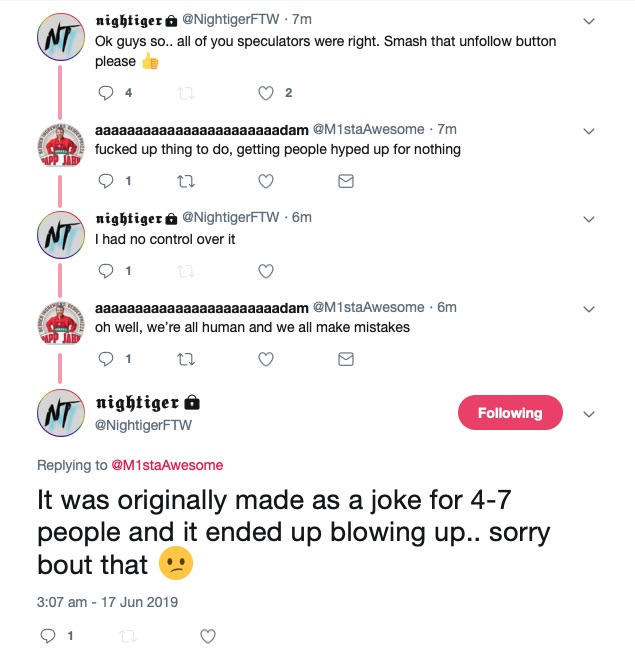 Disclosure: iOSHacker may receive a commission if you purchase products through our affiliate links. For more visit our privacy policy page.