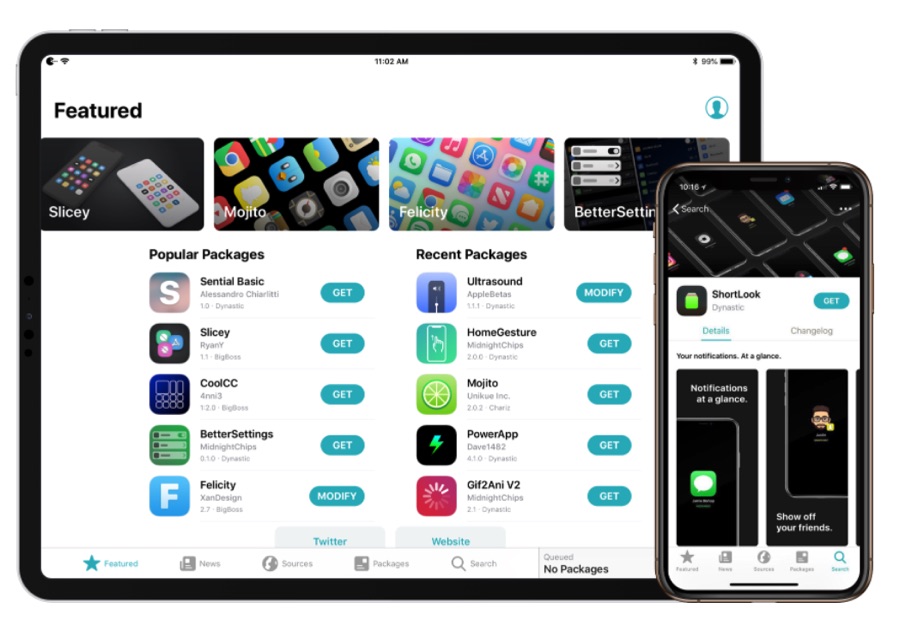 One of the biggest and oldest jailbreak tweak repositories BigBoss has finally been made compatible with the Sileo package manager. The source became Sileo compatible with the addition of SHA256 support. Until now packages hosted on BigBoss were being offered through repoproxy, which delivered buggy and slow experience to Sileo users. That changes with the official support as now tweaks will download faster and new tweaks will become available more quickly.
With the new update to the BigBoss repo, jailbreak users who have jailbroken their iOS devices using the Chimera jailbreak will be able to add BigBoss to their native Sileo sources, and be able to download tweaks and apps hosted on its servers.
CoolStar, who is one of the main developers behind Chimera and Sileo has also confirmed BigBoss's compatibility with Sileo and has announced that BigBoss will be added to the package manager by default in the next update.
As @0ptimo has added SHA256 hashes to BigBoss, Sileo will be using the BigBoss repo directly in an update soon

BigBoss packages will then be removed from repoproxy and repoproxy will only be filtering modmyi/zodttd (though that's not a problem anymore as those 2 repos are dead).

— CoolStar (@CStar_OW) June 16, 2019
Add BigBoss repo to Sileo manually
You can add BigBoss repository to Sileo on an iPhone or iPad that is already jailbroken with Chimera using the steps below.
1. Launch Sileo and tap on the Sources tab.
2. Now tap on the '+' button from top right side of the screen.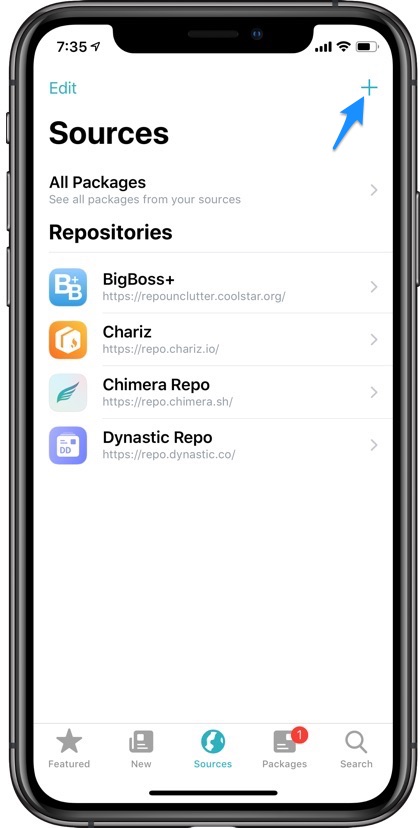 3. On the popup menu paste the following URL and hit the 'Add Source' button.
http://apt.thebigboss.org/repofiles/cydia/dists/stable/main/binary-iphoneos-arm/
Sileo will now add the repo. If you get 404 error, simply ignore it and tap on the Done button. BigBoss will still be added to your sources. Once Sileo has loaded BigBoss you will see all tweaks hosted on the repo in your list of tweaks and they will also appear in the Search.