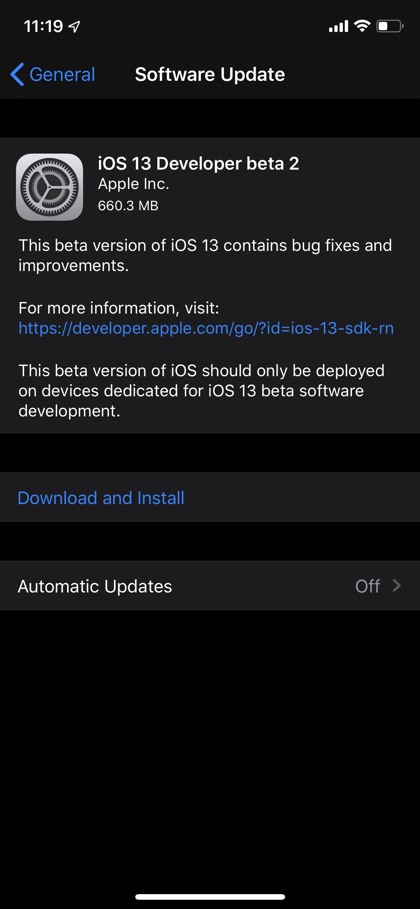 After two weeks of releasing the first iOS 13 and iPadOS 13 developer betas Apple has today released iOS 13 developer beta 2 and it is now available for download. The new beta is expected to bring many bug fixes and performance improvements over the original beta release. It will also bring tweaks to new features introduced in the first beta.
Developers who have have already been running iOS 13 on their devices as well as those looking to try out the beta for the first time can now proceed to download the new beta on their iOS 13 compatible devices.
Unlike the beta 1, Apple is finally offering iOS 13 beta configuration profiles allowing users to install the profile on their iPhone, iPad or iPod touch and install the update over-the-air.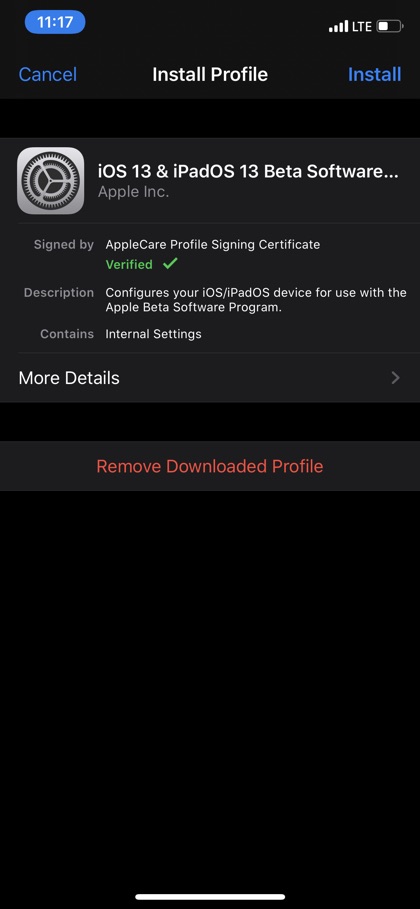 You can follow these instructions in order to install iOS 13 developer beta 2 on your devices.
First of all download the iOS 13 Configuration profile from Apple's developers website.
Make sure you create a fresh backup of your iOS device.
Remove any beta profiles if you have them installed by going to Settings > General > Profiles & Device Management.
Download the iOS 13 Configuration Profile on your iPhone or iPad and tap on it. In case you download it on Mac, AirDrop it to your iOS device.
Then from the popup choose iPhone or iPad and then tap on Install.
Enter your device's Passcode.
Once iOS 13 beta configuration profile has been downloaded and added, plug your iPhone or iPad to power and make sure it connected to the Internet.
Go to Settings > General > Software update and tap on Download and Install.
Tap on Install button to update now. Enter your passcode to proceed.
Important: If you are already running iOS 13 beta 1 and are not able to update to beta 2, then you should also follow the steps above and install iOS 13 Configuration Profile on your device. Installing the profile should allow you to download the update over-the-air.
iOS 13 Beta 2 Changes:
Beta 2 allows users to connect to Servers in Files app.
New boarding screen in Apple Maps.
Interface tweaks in Calendar app.
High-Key Light Mono Portrait Lighting option added in Camera app.
A new intensity slider for Portrait Lighting effects.
4 new Memoji stickers for victory, shush, fingers crosssed and thinking.
New screen highlighting HomePod's ability to recognize different voices.