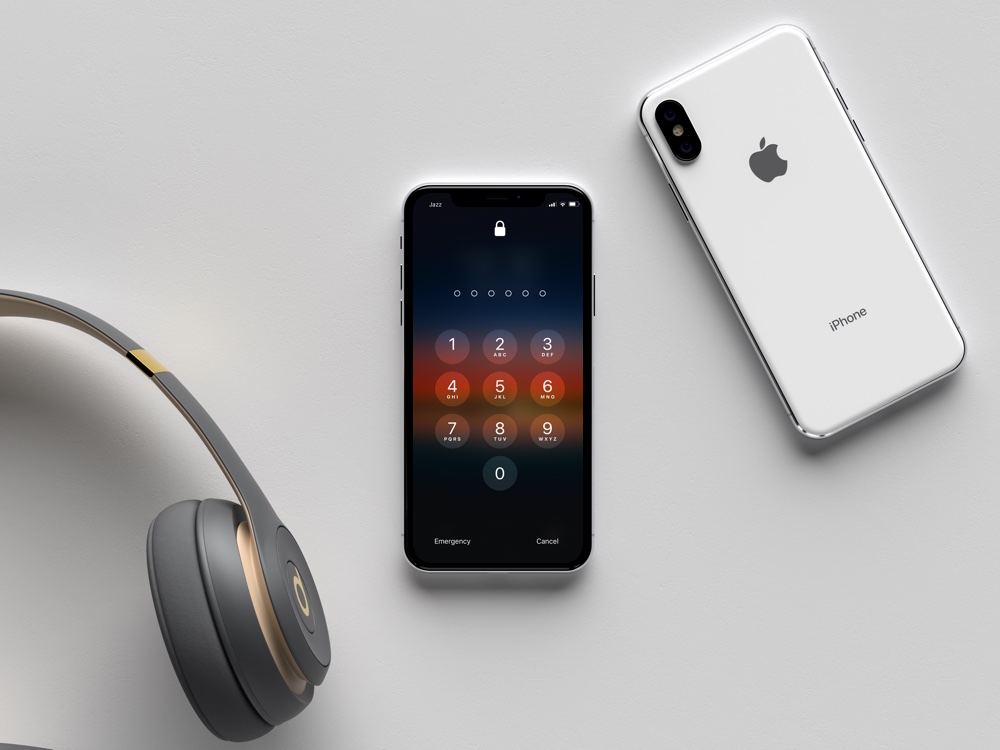 Using a secure iPhone passcode is an effective way to keep those surveilling eyes away from your personal data. However, with the widely used Face ID and Touch ID unlock methods forgetting your passcode is very easy and common.
If you forgot iPhone passcode, an unpleasant experience is on your way. Trying and guessing the passcode could lead to getting the dreaded iPhone is disabled message. What's even worse is entering the wrong passcode several times leads to deleting all of your data. Who wants that? None! 
So, if you forgot iPhone passcode you can still access your iPhone through various easy methods without compromising on data. Here is what you need to do:
What To Do If You Forgot iPhone Passcode
Solution 1: Restore via iCloud
In case you have enabled Find My iPhone on your iPhone or iPad, you can erase your device using iCloud.com. It is important to remember that with this method all your data will be removed from your device however, you can restore it from backup on iCloud. 
In order to restore your device through Find My iPhone, follow these steps:
On any web browser open iCloud.com
Enter your Apple ID details
Click on Find iPhone
Find your iPhone on the map and click
Now, click on "Erase iPhone"
Your device will be now factory reset. 
Solution 2: Restore Your iPhone via iTunes
In case you have not enabled Find My iPhone, or failed to erase via iCloud, then restoring your device via iTunes is still an option. For this, you need to set your iPhone or iPad into recovery mode. 
Restore iPhone X or later, and iPhone 8 and iPhone 8 Plus:
Press and hold side button along with one of the volume buttons until you see the power off slider, drag it to turn off. Connect your iPhone to computer with USB cable while you press and hold the side button. As your iPhone reboots keep holding the side button and let go once the recovery mode screen appears.
The steps for putting iPhone 11 in recovery mode are also the same.
Restore iPhone 7, iPhone 7 Plus, and iPod touch (7th generation):
If you forgot iPhone passcode on iPhone 7 or iPhone 7 Plus then you need to power off your device. Now connect your iPhone to your computer with USB cable while you press and hold the volume down button. Hold the button until the recovery mode appears. 
iPhone 6s or earlier, iPod touch (6th generation or earlier), or iPad with Home button:

 
For your iPhone 6 and earlier models and iPads with Home button, turn your device off. Connect the device to computer with USB cable while pressing the home button. Hold the button until the recovery screen appears. 
Now, iTunes will tell you that there is a problem with your device that needs an update or a restore. On this pop-up option click "Restore". iTunes will remove all the data and settings. After backing up, you can either set up your device as new or restore from backup on iCloud. Now you can set a new passcode for your device. 
Activation Lock Screen:
Upon turning your device back on when the restore is finished, you might see the Activation Lock screen on your iPhone. Here you will need to enter the Apple ID username and password for the account that was used to set up this particular device.
I hope this will prove to be helpful if you forget iPhone passcode. What methods did you use to restore your device if you have ever forgotten your passcode? Share with me in the comments below. For more troubleshooting posts, stay tuned to iOSHacker!