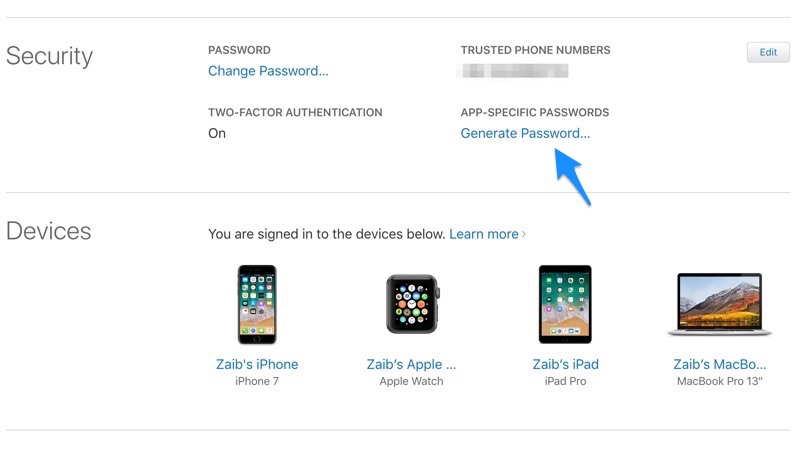 If you are using two-factor authentication on your Apple ID, then you may have came across something called 'App-Specific Password'. The App-Specific Password is a special single-use password that you can generate for your Apple ID, and use to securely sign into third-party apps. This way you can sign into a third-party application without entering your actual Apple ID password.
One app-specific password will only work with one application, so you will need to create another one for a different app or service. This is what makes these passwords more secure. You can have up to 25 App-Specific Passwords at any given time, and can revoke passwords that are no longer in use. When you revoke a password it will no longer work with the app it was being used it.
If you are using an app that requires you to sign into your Apple ID or iCloud account, and you have no clue how to create the app-specific password, then this guide can help.
How to Generate an App-Specific Password
You can create an app-specific password by following the simple steps below.
Open this page and sign into your Apple ID.
Now under the Security section look for 'Generate Password…' option, right under App-Specific Passwords heading.
Enter a password label. It is a good idea to use the name of the app or service you are creating the app-specific password for so it is easier to recognize it later.
Finally hit the Create button, and copy and paste the generated password.
How to view and revoke App-Specific Passwords
Open this page, sign in and in the 'Security Section' click on the 'Edit' button.
Now under 'App-Specific Passwords' look for 'View History' link and click on it.
There you will find a list of all the app-specific passwords that you have created.
You can revoke an individual password by clicking on the 'x' button or you can revoke all of them by clicking on the 'Revoke All' button.
So that is how you can create app-specific passwords, view them and revoke or delete them whenever you like. App-Specific Passwords are useful as they are required to sign into third-party mail apps, apps that require information from your iCloud account, Cydia Impactor and more.
Disclosure: iOSHacker may receive a commission if you purchase products through our affiliate links. For more visit our privacy policy page.