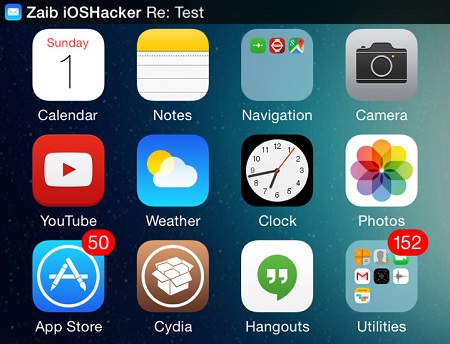 If you are like most internet users you would be receiving tons of emails on daily basis. Most of the emails we receive are either unimportant or spam, which creates a problem since the messages that really matter get lost in this unwanted flood. Luckily for iOS users there's a feature that they can use to enable banner notifications for specific email threads that matter to them the most. This way they won't miss any important email and will be able to read and reply in time. So if you are sending an email to your boss or a friend and want to know as soon as they reply, follow the simple steps below to enable notifications for individual email threads.
How to get notifications for specific email threads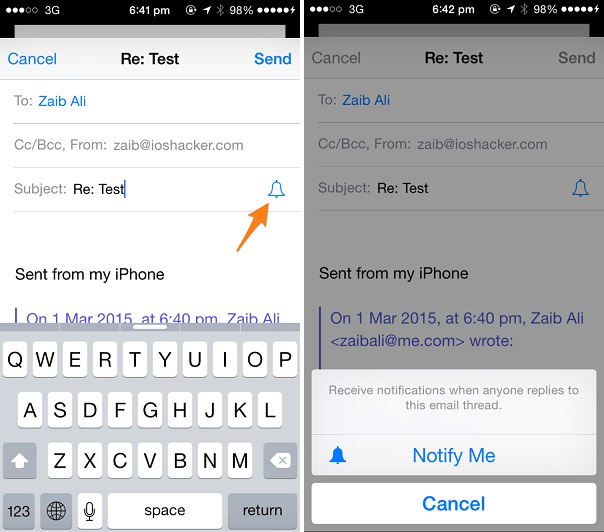 1. If you are sending a new email then hit the compose button and type in the email address you want to communicate with. Then tap on the 'Subject' field and enter a title for the email. When you are in the typing mode within the subject field you will notice a bell icon, which will appear on the side (as seen in the first screenshot above). Tap on this icon and confirm to enable notifications for this email thread.
2. If you are replying to an existing email and want to be notified whenever the other person replies, tap on the subject field and just like we told you above tap on the bell icon and confirm to receive banner alerts.
After you have done this you will get a banner notification as soon as the email lands in your inbox. This method is much better than enabling notifications for the whole mail app.