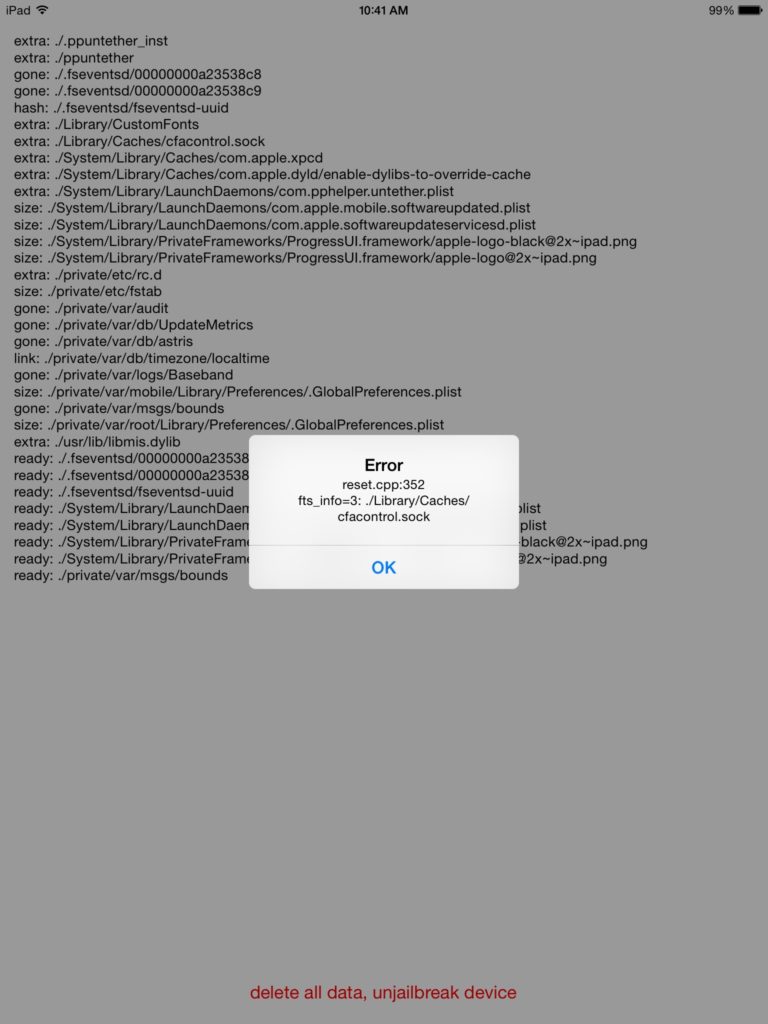 With Cydia Impactor being updated to iOS 9.3.3, and it being renamed "Cydia Eraser", many people have started to use this tool again. While I have had success with the tool before, I did find that there are a few things that can prevent it from working. One of the errors you might have encountered is the one pictured above, or at least something similar: "reset.cpp:352 fts_info=3: ./Library/Caches/cfacontrol.sock". Cydia Eraser will crawl to a halt, with this error preventing it to proceed. Don't worry; in this article, you will be able to find out what is causing the problem, and how to fix it. If you are going to run Cydia Eraser on your device, before you continue reading this, I highly recommend the other article I wrote about Cydia Eraser here. It discusses the nightmare that happened to me when I ran it, and how you can prevent it from happening to you. Read it immediately if you use BytaFont. With that being said, let's continue!
The error is caused by the Tweak "ControllersForAll". Basically it let's you use other third-party controllers, such as the PS3, Xbox One, and Wii U, as a MFi controller on your iOS device, to play many games with that controller rather than having to buy a new one. It works great, however, for some odd reason, Cydia Eraser doesn't like it. To fix it, we need to delete some files that ControlersForAll has created, "cfacontrol.sock" being one of them. You will need to have root access to the device. I am using iExplorer, but you can use any file manger you wish. Even iFile works.
Now, navigate to the root file, then go to "Library > Caches". If you see the file "cfacontrol.sock", delete it.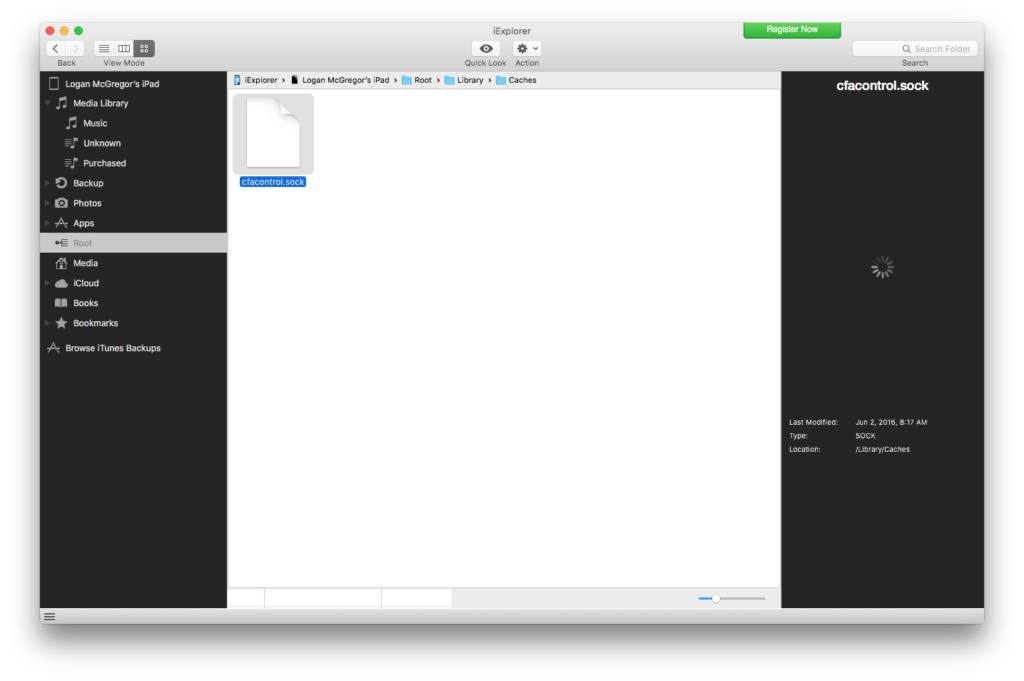 Now, go back to the root directory, then go to "tmp". You should see a file called "BTstack". Delete that too.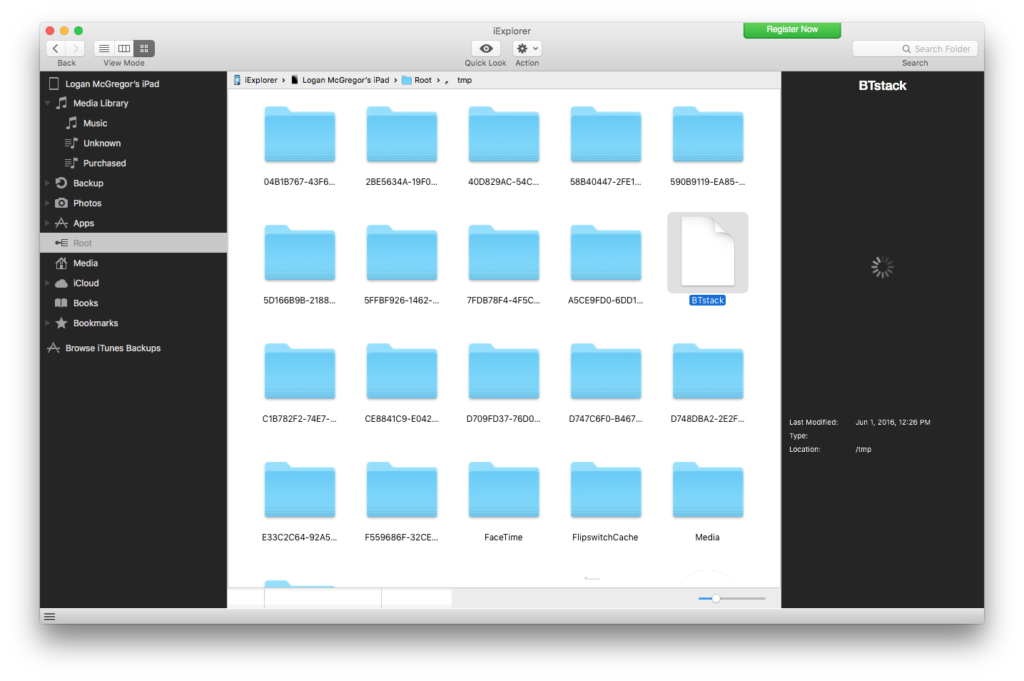 With both of those files being gone, Cydia Eraser should now work as intended, and you shouldn't run into that error. Before you run Cydia Eraser, again, be sure to read my horror story with Cydia Eraser, and how to avoid what happened to me. BytaFont users should read that article before running Cydia Eraser to prevent your device from being damaged.
Did this work for you? Let us know in the comments!