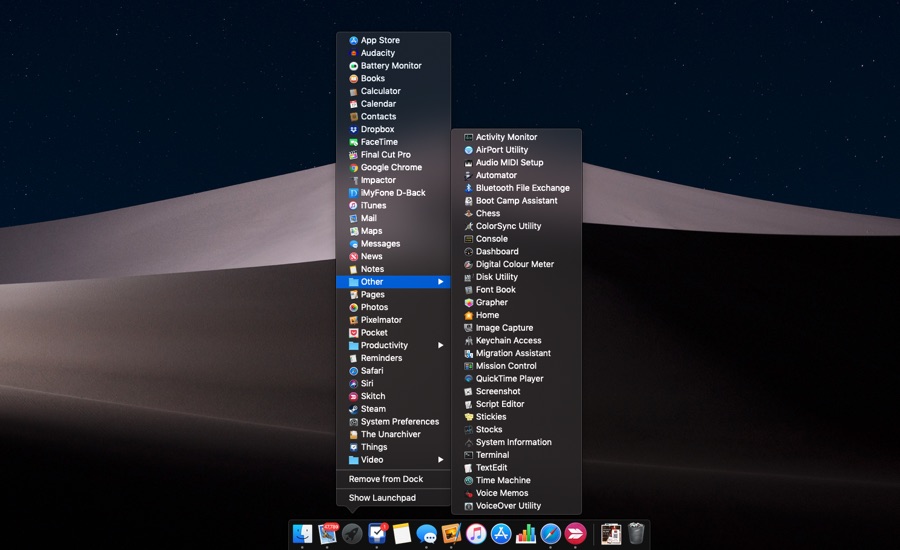 LaunchPad sits at the center of macOS experience. With this handy Mac feature you can quickly access all your apps and utilities at one place. However navigating through the LaunchPad isn't always as easy as you would expect, especially if you have many applications installed on your computer.
A lot of users don't know that there is a hidden LaunchPad menu that makes it easier for macOS users to access everything stored inside the LaunchPad screen. With this menu you can not only access apps stored on main pages but it also lets you open applications and utilities that are stored inside LaunchPad folders.
Accessing the LaunchPad menu
You can access this hidden LaunchPad menu by clicking on the LaunchPad dock icon with mouse or trackpad. However this time instead of releasing the button keep it pressed until the LaunchPad menu appears on your screen. Once this menu is visible you can scroll through it with your cursor to open any app that is stored in your computer's LaunchPad.
In this menu you will also get access to LaunchPad folders and apps stored in them. To expand folders simply bring your cursor over the folder and a new side menu will appear listing all the apps stored inside it.
In my opinion the LaunchPad menu offers a faster way of accessing apps as with this you don't have to look for icons or scroll through different pages. You can simply find the app by going through the list, which lists icons alphabetically that also makes finding the app you are looking for easier.
What do you think about this hidden menu? Did you know about it? Let us know in the comments section below.