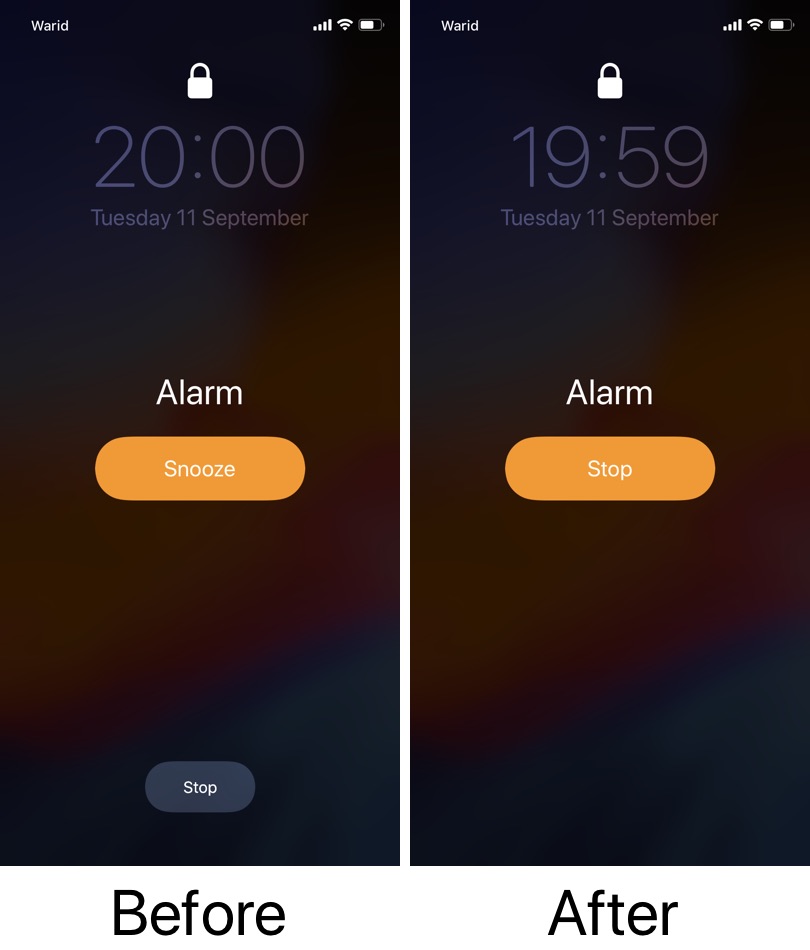 Getting up early in the morning isn't easy for most people. Many out there end up getting late for work or class because they pressed that shinny Snooze button more than they could afford to. A great way of avoiding getting late and building the habit of waking up on time is to disable Snooze functionality altogether.
And the good news is you can actually disable snooze option on your iPhone'a Alarm clock. When the Snooze option is disabled you will no longer see the Snooze button when the alarm rings on your iPhone, instead you will only be able to 'Stop' the alarm. As aggressive as it may sound, it can actually help you wake up on time and avoid getting late all the time.
Disable Snooze Option On iPhone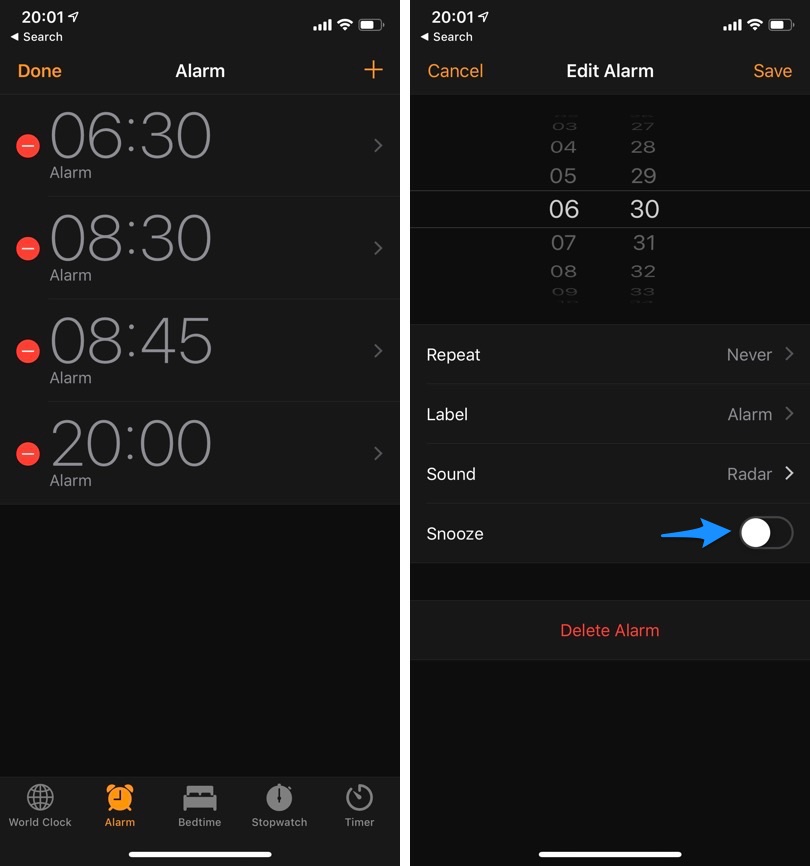 You can disable an alarm's Snooze option by following the steps below.
Open the Clock app and tap on the 'Alarm' button.
Once on the alarm section tap on the 'Edit' button and then on the alarm you want to disable the Snooze option for. If you are creating a new alarm then simply tap on the '+' button.
Next look for the 'Snooze' option and turn off the toggle next to it. Finally hit the 'Save' button and exit.
That's it! Now you have disabled the 'Snooze' option and will no longer get the Snooze button when your device's alarm is ringing. You have to individually perform these steps on all the alarms you want to turn off snooze option for.