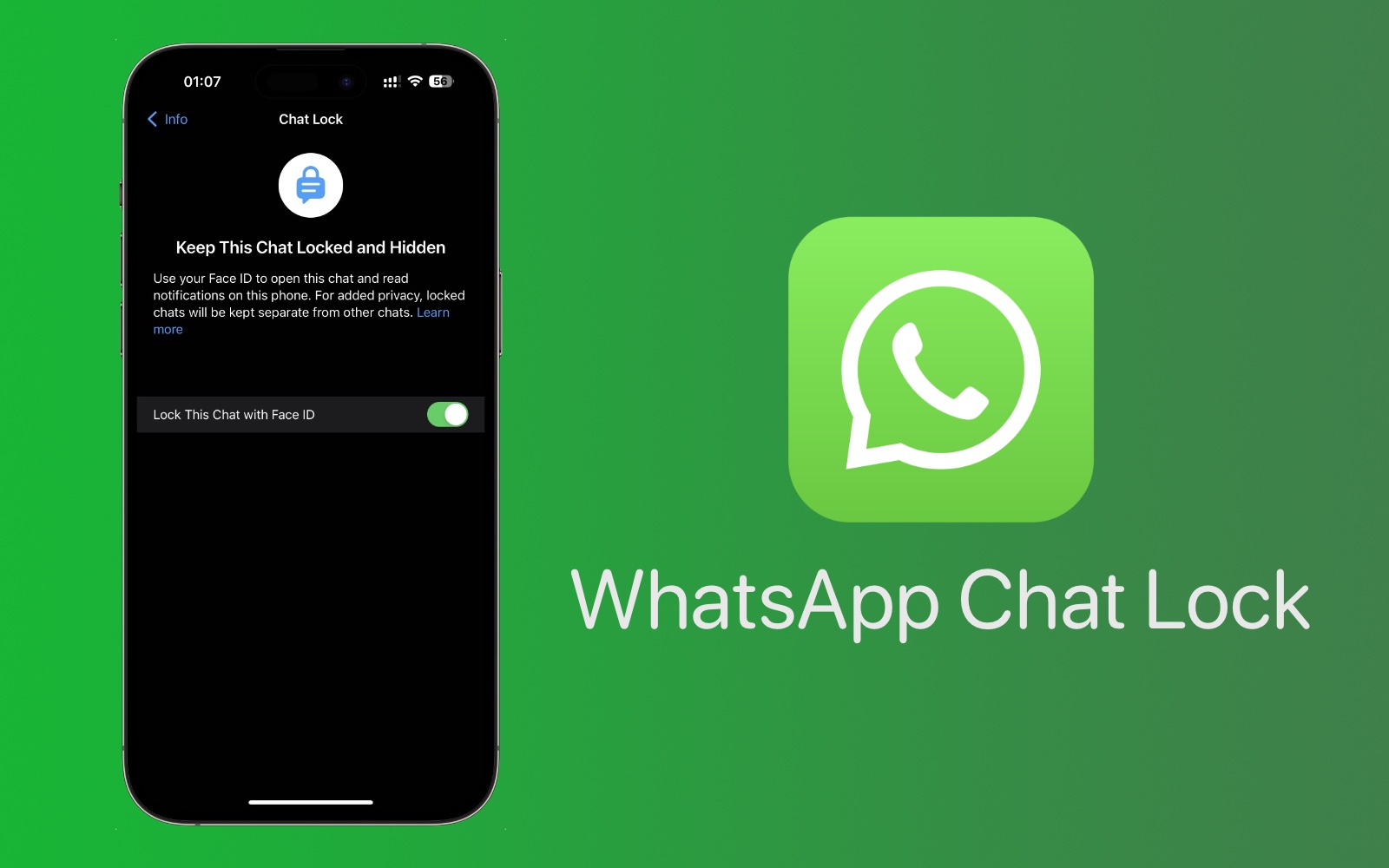 In the latest version of WhatsApp, Meta has added a new feature to its popular messaging app called 'Chat Lock'. As its name suggests this feature allows WhatsApp users to protect a chat with Face ID or Touch ID.
Users can lock a single conversation thread or group chat with Face ID. Once a chat has been locked it can only be accessed after a successful Face ID scan. In addition to that WhatsApp also hides the chat from the main Chat list and it is stored in the special Locked Chats list.
When a user locks a WhatsApp chat it is also locked on all linked devices.
Note: Even after locking a chat with Chat Lock feature you will continue to receive notification alerts for the locked chats, and the messages in those notifications will be visible to read in notification alerts outside of WhatsApp.
How to lock WhatsApp Chats With Face ID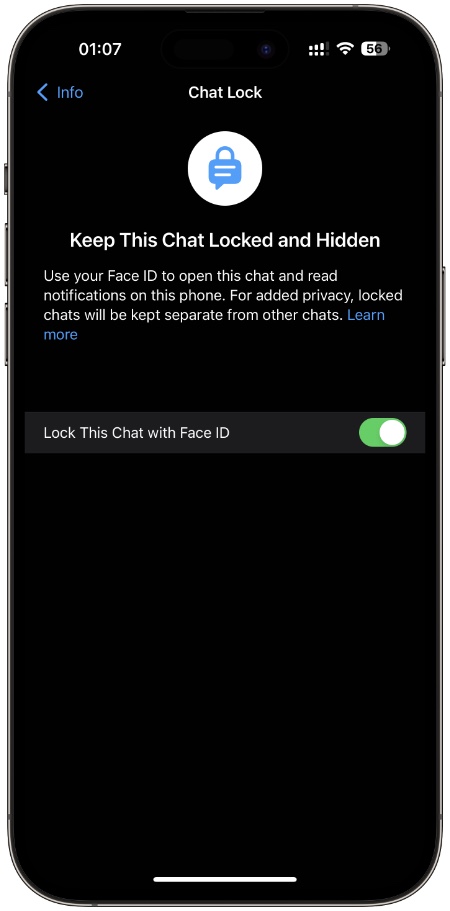 If you want to learn how you can lock a WhatsApp chat or group and where WhatsApp locked chats are stored, then keep reading.
Step 1. On your iPhone launch the WhatsApp app and tap on the 'Chats' tab from the bottom.
Step 2. Now open the chat or group chat that you want to lock with Face ID.
Step 3. Tap on the user's name or group chat's name from the top.
Step 4. On the next screen tap on 'Chat Lock' option.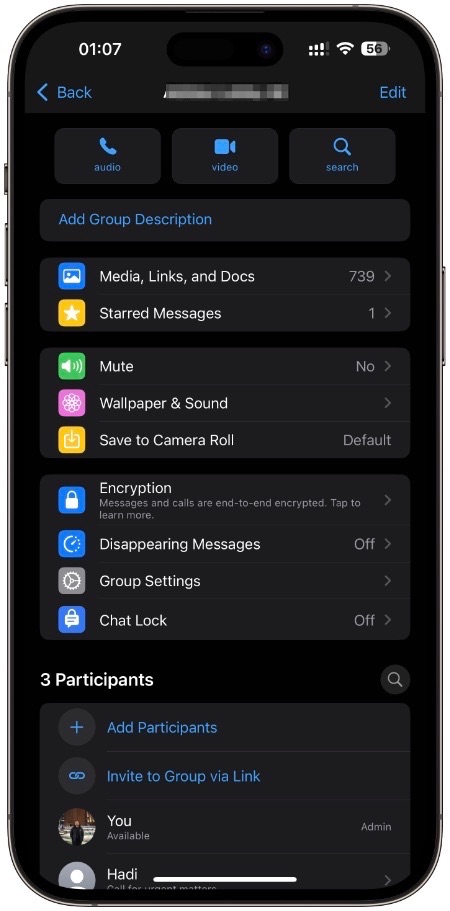 Step 5. Enable the toggle for Lock This Chat with Face ID.
That's it. Now your selected chat or group will be locked and can only be accessed through the Locked Chats section. To access your locked WhatsApp chat go to the main Chats screen of WhatsApp, pull down and then tap on the 'Locked Chats' option from the top of the list.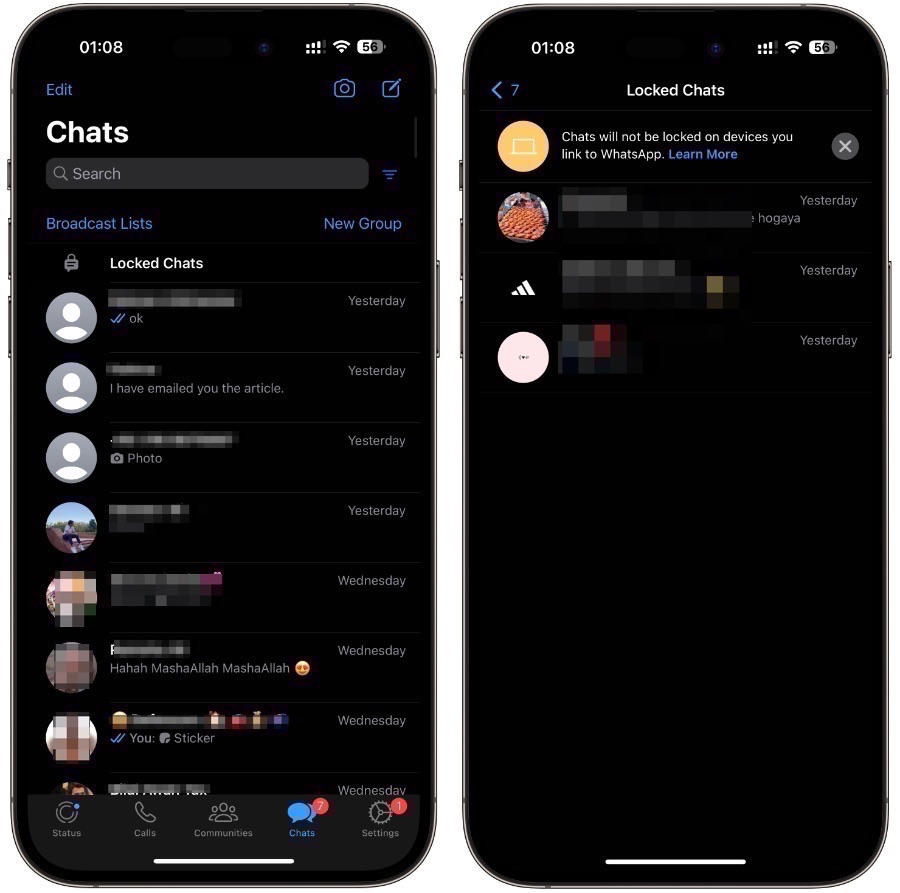 As you tap on Locked Chats option your iPhone will ask for a Face ID or Touch ID scan. Once you perform a successful scan you should gain access to the locked chats.