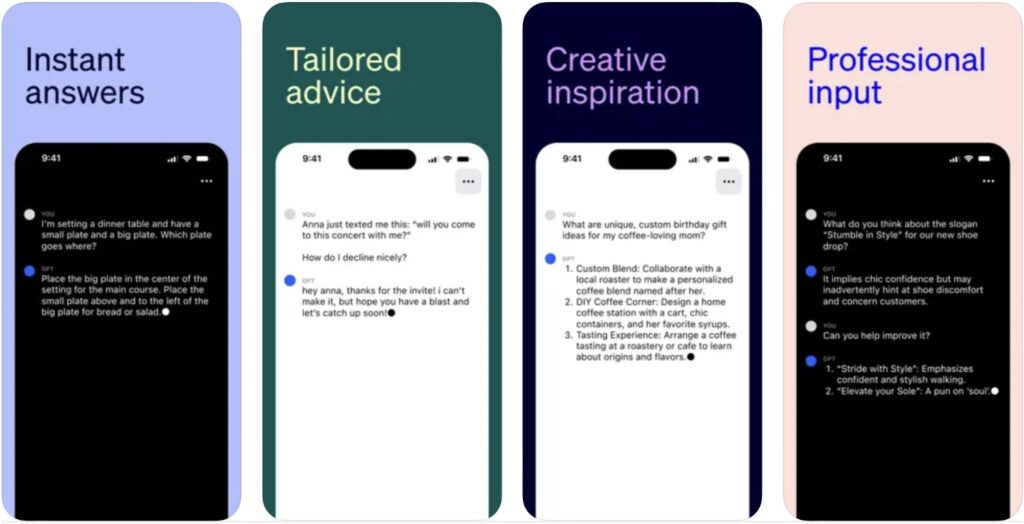 OpenAI has launched its free ChatGPT app on iOS. The OpenAI ChatGPT app, which is now available for download is the first official ChatGPT app on a mobile device. Many third-party ChatGPT apps that use ChatGPT's APIs have been around for many months now, but today we finally have the official ChatGPT app on iOS.
ChatGPT app for iOS is free to download and use. The free version is built with GPT-3.5. However, if you want to use the more capable GPT-4, then you will have to opt for $20 per month ChatGPT Plus through an in-app purchase.
The OpenAI ChatGPT app syncs with the user's chat history across devices, which means you will be able to see your previously asked iPhone ChatGPT questions on the web version and vice versa.
According to the app's App Store description, you can expect the following features from ChatGPT for iOS.
Instant answers
Tailored advice
Creative inspiration
Professional input
Personalized learning
When it comes to design OpenAI ChatGPT is a simple looking app. It features the same UI as the web version, where you have a text field at the bottom where you can type your queries, and get responses from AI in a conversational interface.
You can download OpenAI ChatGPT app for iPhone here. It is available as a free download.
The app is currently available in the US AppS tore only, and it will be launched to other regions "in the coming weeks". A dedicated iPad ChatGPT app has not been released yet.