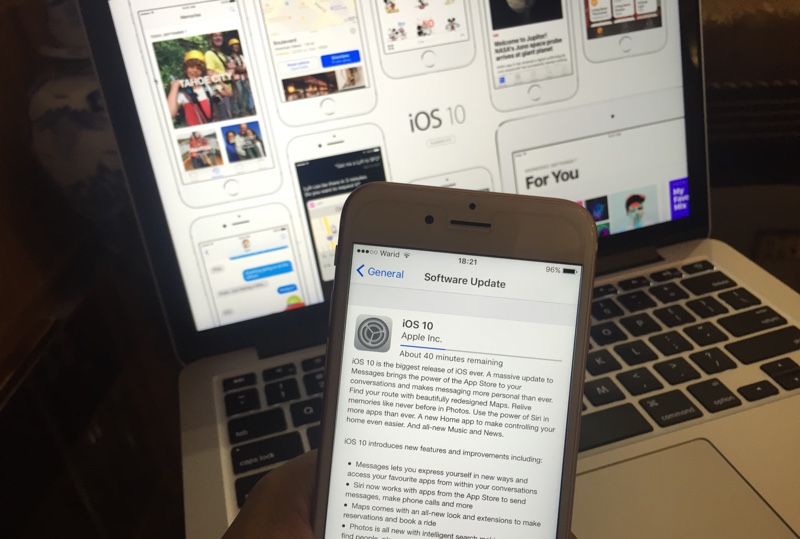 iOS 10 is launching on September 13th at these local times. If you are updating your iPhone, iPad or iPod touch to this new version, which we recommend you should, then read on to learn about the steps you should take in order to prepare for the big launch. Preparing for iOS 10 is easy and will require you to perform a few simple tasks that have been detailed below. You can also read about the new features here.
Get yourself familiar with new Features
iOS 10 is a major update that brings a range of new features and improvements to the mobile operating system. Knowing about what new features are going to be added in this software update is a good idea in case you have not been following the iOS 10 news over the past few months. We have done tens of articles focusing on how to's and detailed feature descriptions that you can see here. For your benefit we will do a short recap of the new features here as well.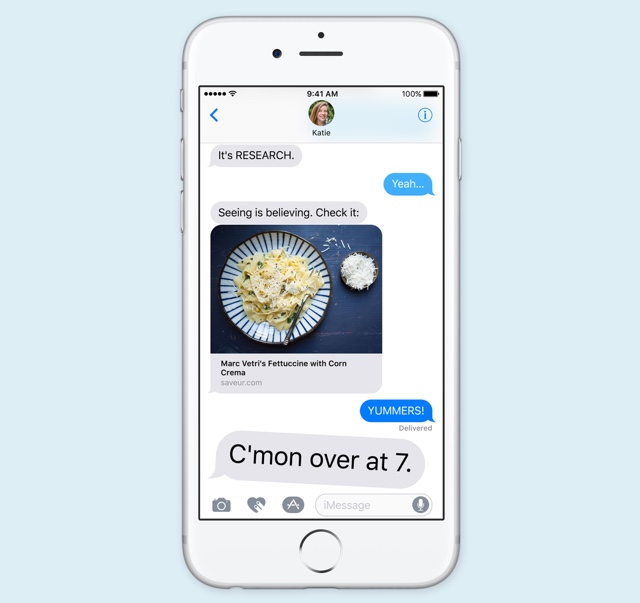 iOS 10 brings major changes to the iMessage service. It is perhaps the feature that Apple has most focused on adding new functions and enhancements to it. Now with iMessage you can send handwritten animated notes and add effects to bubbles matching the content of your message. iMessage even features bubble effects like invisible ink that you can use to send a surprising message to a friend. Send messages with full screen animations for birthdays, celebrations and more. iMessage app now features watchOS-like sketches, heartbeats and ability for users to draw on photos and even videos. Apple has also created a full-fledge App Store especially for iMessage which will allow developers to create stickers and app extensions for the messaging service.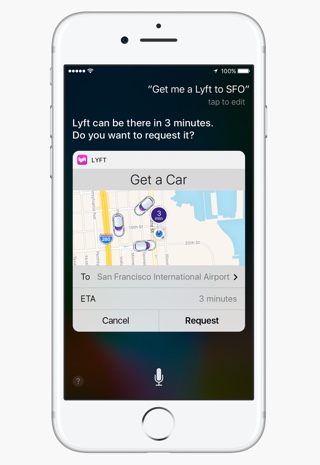 Siri has also received some notable new features that includes the ability to interact with third-party applications. So now you can use Siri to send a message through WhatsApp, create an event in your favorite third-party calendar, make payments, book a Taxi via Uber and more. Maps now lets you make reservations at your favorite restaurants, suggest places to go to next, recommend places that come in your route and more. A handy feature enables Apple Maps to remember the spot where you parked your car so you can find it easily.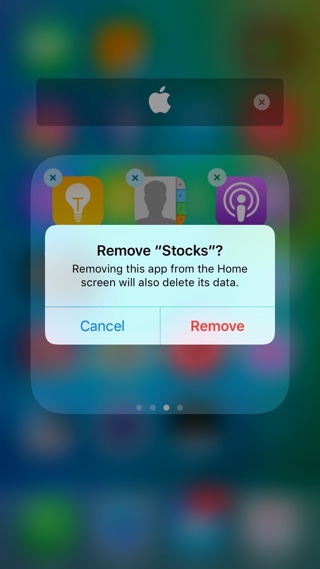 iOS 10 adds a new Home app to the homescreen, which lets you control smart appliances in your home including lightbulbs, heating, doors, windows etc. News and Music apps have also been redesigned. And best of all, if you want to get rid of any stock app you get the ability to simply delete it like any App Store application. Simply tap and hold, and delete.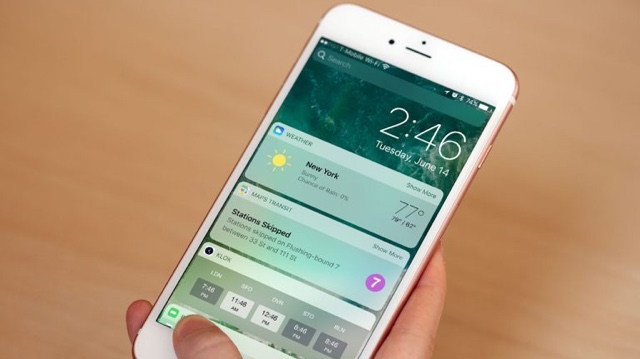 The biggest change Apple has made in this software release is for the lockscreen. Now there's no slide to unlock, only press home to unlock. A left page has been added to the lockscreen that lists all the widgets for stock and third-party apps. My favorite feature is called 'Raise to Wake', which turns on the screen when you raise your iPhone. A feature that is similar to Apple Watch, it eliminates the need of pressing any button to see the notifications. Speaking of notifications, iOS 10 lets you interact with them like never before. You can now view messages and reply to them right from the rich notification.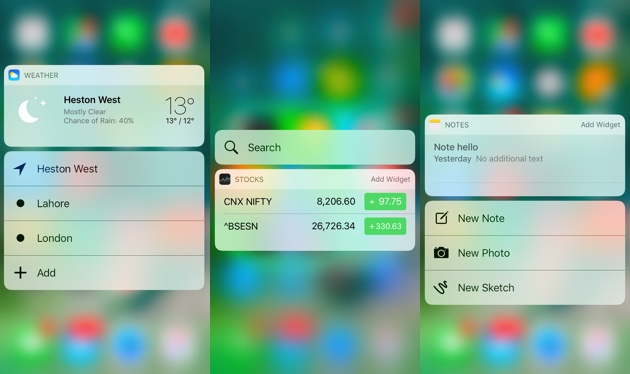 Other useful iOS 10 features include contextual predictions and multilingual support for typing, new and information rich 3D Touch menus,  better search and movie creation features for Photos app, Apple Pay on the web and more.
Backup your iOS device
While we are sure you won't face any big problems when updating over-the-air, it is still a good idea to create a fresh backup of all of your data in iTunes. Simply connect your iOS device to iTunes and hit the backup button. You can also create a backup on iCloud by opening Settings.
Make sure you have fast Internet
iOS 10 will be a big download ranging from 1.5GB to 2GB depending on your device model. It is a good idea to start the download process only if you have fast internet available. Also, if you have limited cellular internet, then we recommend not using it for downloading iOS 10 update. Use WiFi that is reliable and fast.
Make space on your device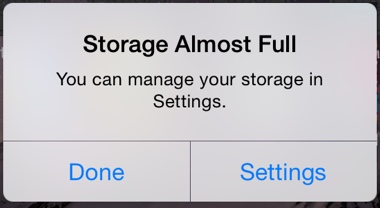 If you don't have enough storage available on your iOS device, then iOS 10 installation will fail and your download will go to waste. You will have to download the whole update again before you can retry. It is a good idea to make sure you have at least 3 to 4GB of space available on your iPhone, iPad or iPod touch for smooth installation. Consider deleting apps or moving photos to your computer in order to free up space. You can re-download the apps after installation is complete.
Know your Apple ID details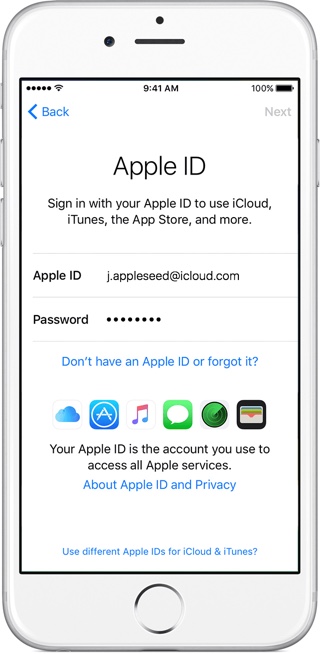 After installation is complete you will need the details of Apple ID you used to activate your device. Make sure you have the details before starting the update process.
Know how to update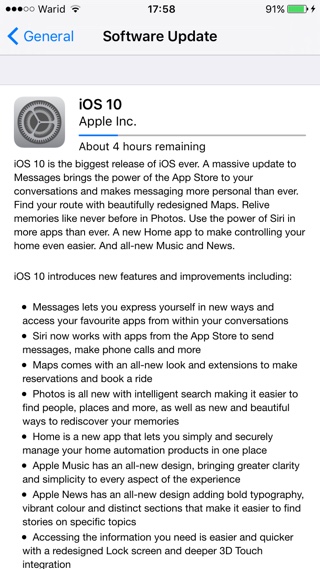 Updating iOS is a straight forward process however if you are new to iPhone, then it could be tricky at first. There are three ways of installing iOS on a device. You can use iTunes to do so, all you need to do is connect the device to computer and check for updates. If the update is available iTunes will automatically ask you if you want to upgrade. You can also use the easier over-the-air download option. Just open the Settings app > General > Software update and hit install. You also get the option to download the iOS 10 file for your device and install it manually through iTunes. IPSW Download links for iOS 10 will be available once the software update is released officially. Once downloaded you can use iTunes to install it.
So there you go, now you are fully prepared to install iOS 10 on your device. We will be posting regular articles on iOS 10 and will surely let you know when it is available for download. Don't forget to follow us on Twitter for regular updates.