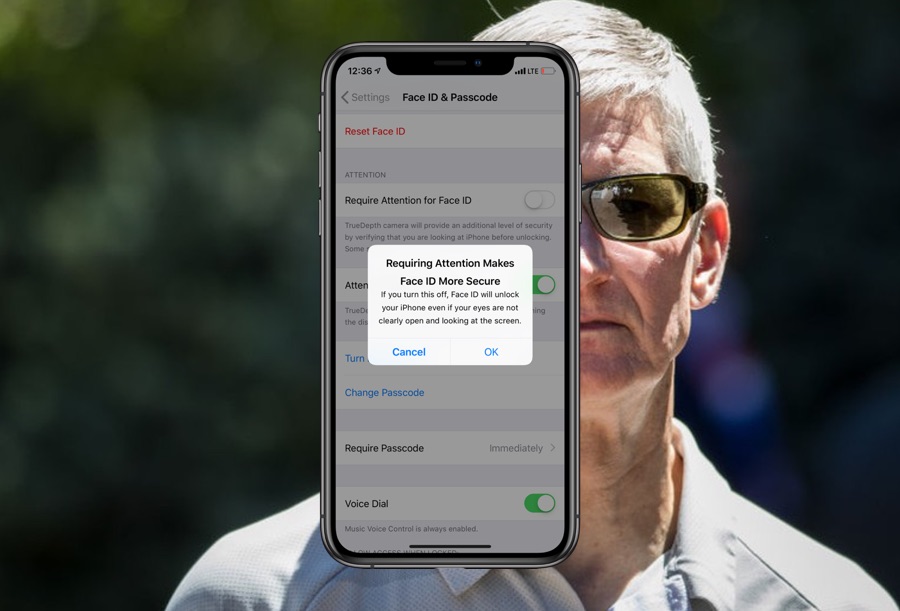 Face ID gives us a pretty reliable way of unlocking our iPhone. While many people out there still miss having Touch ID on their iPhones, I personally have fully embraced this new technology and don't miss Touch ID at all. Just like Touch ID, Face ID has some quirks that annoy even some of its biggest fans.
For example, while you couldn't unlock your iPhone with Touch ID when you tried with wet fingers, Face ID also refuses to unlock the device when you have certain types of sunglasses on. The problem is not persistent with all types of sunglasses and results can vary depending on the pair you are wearing. For example, those who were prescription glasses don't have any issues.
Personally speaking my iPhone X works perfectly fine while I have my Ray-Ban Wayfarers on, but refuses to unlock when I wear my Ray-Ban Aviators with mirror finish. Turns out the reflective mirror lenses of my Aviators do not allow rays from Face ID's IR sensors to penetrate, thus preventing the iPhone from taking a complete facial scan.
This can be very annoying especially if you wear your sunglasses all the time and don't want to replace them with another pair. There is a workaround that will allow you to use Face ID with the sunglasses on, however using it will also make Face ID less secure.
You can wear a problematic pair of sunglasses and still be able to unlock your iPhone with Face ID by turning off the 'Require Attention for Face ID' toggle. This toggle can be found under Settings > Face ID & Passcode.
While turning off Require Attention for Face ID should allow you to unlock your iPhone with sunglasses, doing so will also make Face ID less secure as now iPhone's TrueDepth camera will not look for additional details to make sure you are looking at your smartphone while unlocking it. Having this option turned off would mean anyone can unlock your iPhone by pointing it at your face even if you are not directly looking at it or even when your eyes are closed, thus making the feature less secure.
However if you can live with less secure Face ID to enjoy the ability to unlock your iPhone while wearing your favorite pair of sunglasses, then turn off this option but at your own risk.
Disclosure: iOSHacker may receive a commission if you purchase products through our affiliate links. For more visit our privacy policy page.