Is your iPhone or iPad jailbroken on iOS 11 or later? Then you are in luck as we have got some great new tweaks for you. In this tweak roundup we have featured some brand new hacks that you can download on your device and personalize the way it works. Some of these hacks even let you push the possibilities of what you can do in particular apps. So without any further ado let's take a look at DarkNotes, MessageBubbles, unknownWA, Spotlightless11 and MyNavbarTitles.
DarkNotes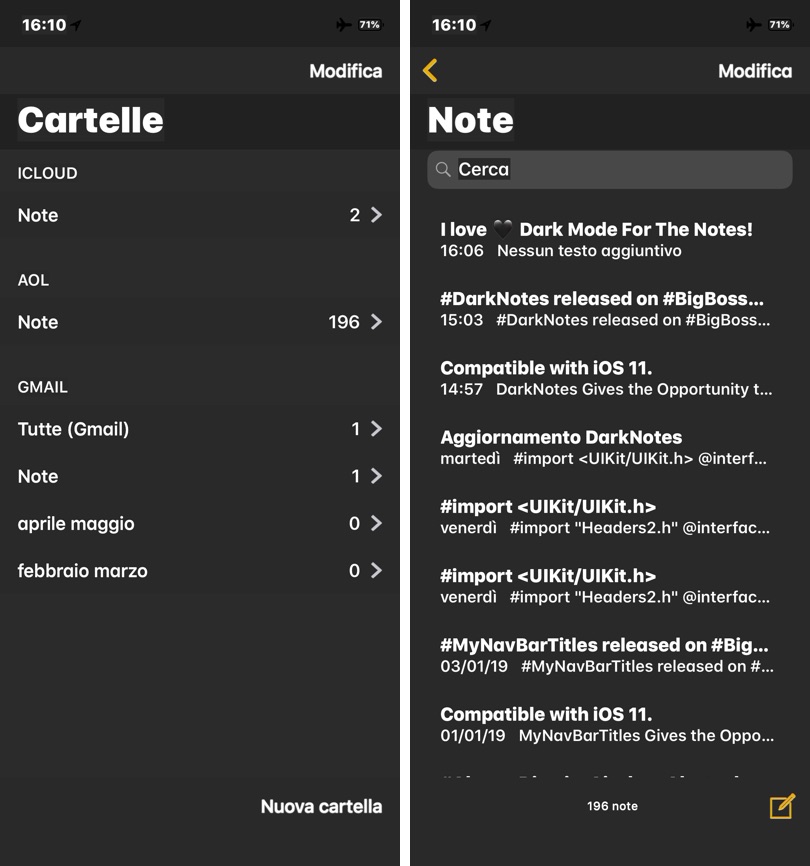 You know what will make the already great stock Notes app even better? A dark mode! And that is exactly what the DarkNotes tweak does to it. With this app you can add a dark mode to the Notes app. And that is all it does, the dark mode is added to all screens of the Notes app including the lists view. When the mode is enabled the tweak turns the background dark while the text becomes white. You can toggle the dark mode from tweak's Settings page. DarkNotes is available in Cydia for free through the BigBoss repo. It works with iOS 9 all the way up to iOS 11 or later.
MessageBubbles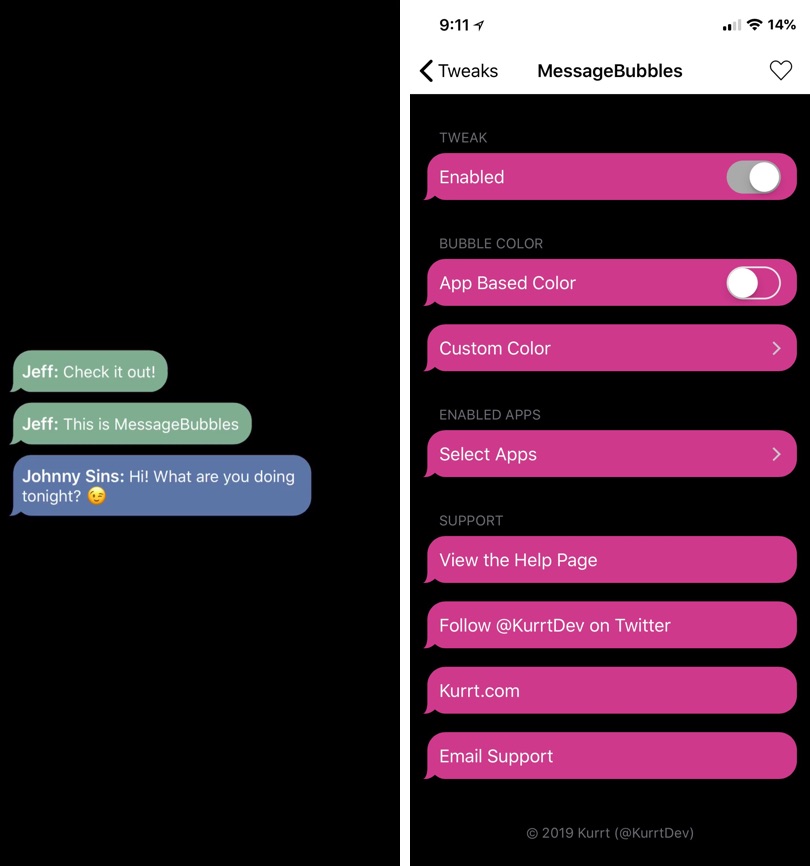 MessageBubbles is a unique tweak that spices up the messages notifications while the iPhone's screen is off. When a messages arrives, the tweak displays a message bubble showing the incoming message. The screen lights up and the bubble is shown with a cool animation. From settings, you can choose the apps you want to use with the MessageBubbles tweak. You can also make the tweak turn the message bubbles into the color of the app's icon they belong to.
The tweak should work with any app, however the developer has tested it with Messages, WhatsApp and FB Messenger apps. It is also tested with other tweaks including Notchification, Shortlook and InteliX. You can download MessageBubbles for free however in order to be able to use it you have to pay $1.99 through the tweak's Settings page.
unknownWA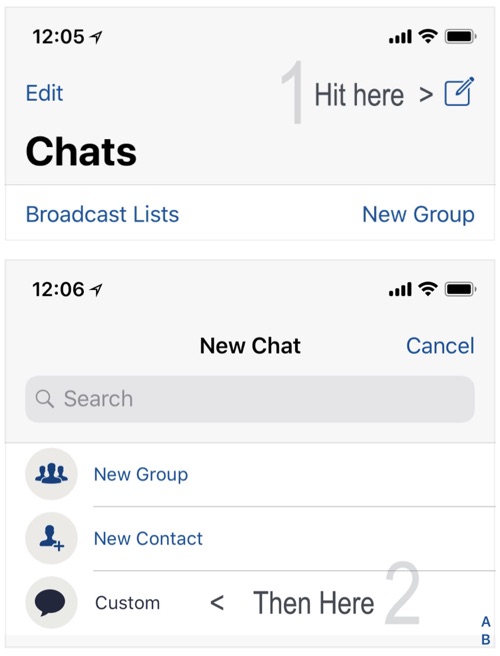 One of the most annoying things about the WhatsApp is that it only allow users to send messages to phone numbers that are in their contact list. So if you want to send a quick message to a new number you first have to add it to your iOS contacts list. unknownWA tweak solves this by allowing users to send messages to numbers that are not in their contact list. Using the tweak is very simple, to send message to a new numbers all you have to do is tap on the compose screen and then tap on 'Custom' option. unknownWA tweak is available in Cydia for free.
Spotlightless11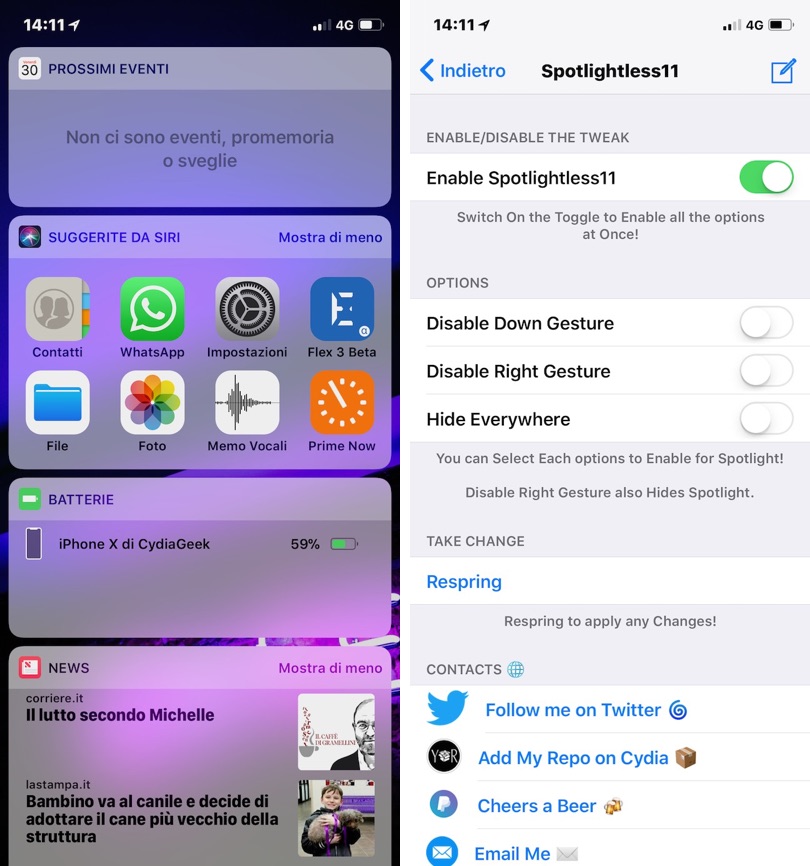 With the Spotlightless 11 tweak you can completely get rid of the Spotlight screen. This tweak will get rid of Spotlight for you, disabling both the swipe down gesture and ability to get to it with right swipe gesture. You also get to disable one gesture while keeping the other on. You can download this tweak on iOS 10 and iOS 11 for free. It works on all devices including iPhone X.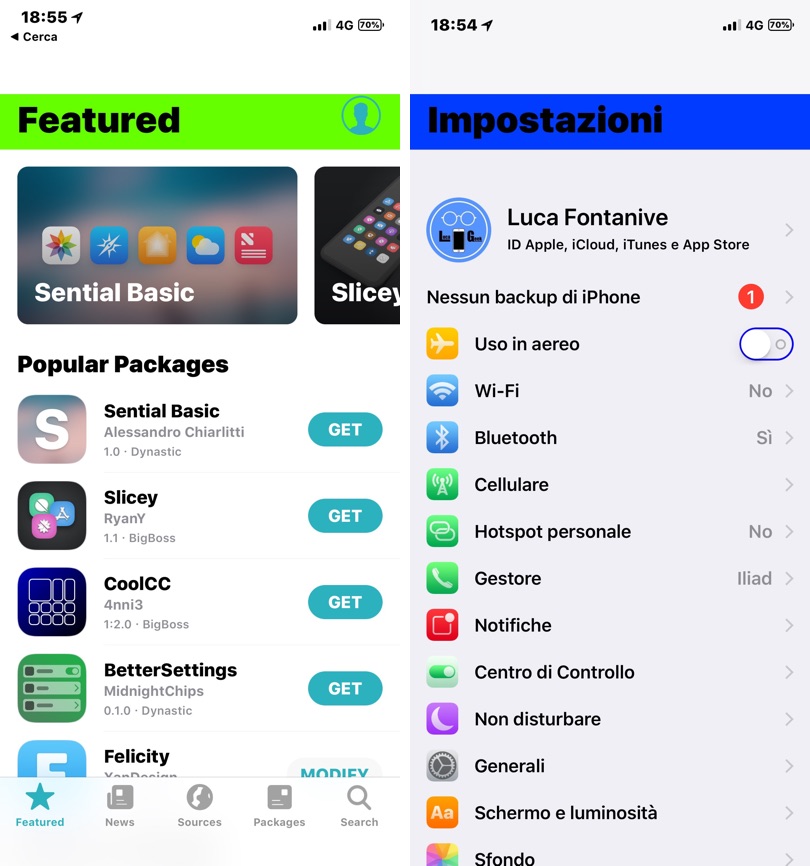 Want to add some color to your iOS device? Then MyNavBarTitles is here to help. With this hack you can change background color of the navigation bar titles. The changes made by this tweak can be seen system wide. You can download MyNavBarTitles tweak from Cydia, where it is available for free.