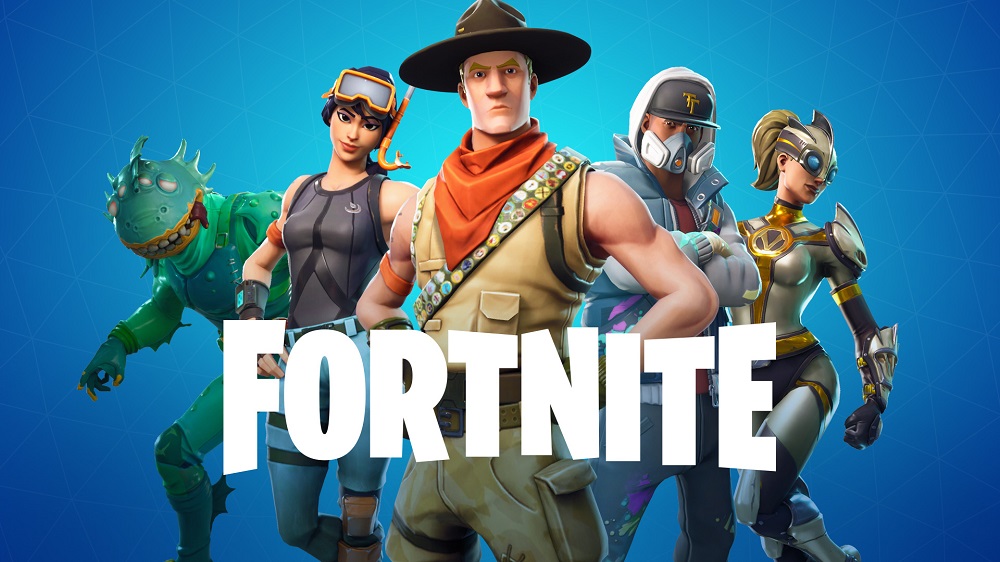 In this step by step tutorial we will show you how you can install Fortnite game on iPhone, iPad or iPod touch after its removal from the App Store. These steps will guide you on how to install Fortnite on a jailbroken device using an IPA file.
Fortnite has been removed from the App Store. This essentially means iPhone or iPad users can no longer download it, even if they have played it before on the same device. Only those Fortnite users who already have Fortnite installed on their iOS devices are able to play it right now.
However if your iPhone, iPad or iPod touch is jailbroken you can still download, install and play Fortnite on your device. For this you need a jailbroken iOS 13 device, the Fortnite IPA and the AppSync Unified tweak.
Previously downloaded Fortnite from Apple ID? Try How To Re-Download Fortnite On Your iPhone, iPad Or iPod touch
How To Install Fortnite On iPhone, iPad or iPod touch After Removal
Read on to learn how to install Fortnite on iPhone or iPad. The first part of this tutorial will guide you on how to jailbreak iOS 13 up to iOS 13.5. If you have an older iPhone or iPad that is vulnerable to checkm8 exploit, then you can also use checkra1n utility to jailbreak up to iOS 13.6.
Part 1: Skip to part 2 of this guide if your iPhone, iPad or iPod touch is already jailbroken.
Jailbreak your iPhone, iPad or iPod touch by following the detailed instructions here. These instructions are for unc0ver tool. You can also use the checkra1n tool to jailbreak your device, instructions to which are available here.
1. Download AltStore on your Mac or Windows and unzip the downloaded files.
2. Launch the AltStore on your computer and click on the menu bar and then click on Install Mail Plug-in.
3. From the alert click on Install Plug-in and enter your computer's password and confirm.
4. Launch the Mail app and click on Mail > Preferences from the top menu bar. Click on General tab and then on Manage Plug-ins option.
5. Make sure AltStore.mailbundle is selected. Now click on  Apply and Restart Mail button.
6. Connect your iOS 13.5 device to your computer using a USB cable while AltStore is running and click on menu bar > Install AltStore > Select your device.
7. Log into your Apple ID by entering its username and password. If you have two-factor authentication, then you will need to enter app-specific password.
8. After you get the notification that AltStore has been installed on your device on your iOS device open Settings > General > Device Management and tap on your Apple ID and then tap on Trust button.
9. Now visit unc0ver.dev website in Safari and on the website tap on Open In AltStore button.
10. AltStore will now load the unc0ver tool. Enter your Apple ID username and password when prompted.
11. unc0ver app should now appear in your installed apps list in AltStore. At this point go to your device's Home screen and launch unc0ver app.
12. Finally tap on the Jailbreak button and wait for the jailbreak process to complete.
Part 2: Start here if iOS device is already jailbroken
Before continuing make sure you download Fortnite IPA 13.40 version on your device or computer. We cannot link to the IPA directly due to legal reasons, however you can find plenty of links on by searching for it on Google.
13. Once your device has been jailbroken open Cydia.
14. Tap on Sources tab and add 'https://cydia.akemi.ai/' to your device's repo list.
15. Once Cydia has refreshed download the AppSync Unified tweak on your iPhone and respring your device.
16. Now install file explorer tweak like Filza File Manager and transfer the Fortnite IPA to your device.
17. Locate the Fortnite IPA file in Filza File Manager app and tap on it. From the next screen tap on 'Extract' option.
18. Now go back and tap on the new folder that has just been extracted from the Fortnite IPA.
19. On the next screen tap 'Edit' option from top right corner of the screen and then select the Payload folder and then hit the 'More' button from the bottom bar.
20. From the More menu tap on 'Create ZIP' option.
21. Once Zip file is created tap on the 'Edit' button again and tap on the newly created Zip file to select it.
22. Now tap on 'Rename' option from the bottom bar. Then remove the .zip text and replace it with .ipa.
23. Now tap on Payload.ipa and then tap on 'Install' button from the top right corner of the screen.
24. Wait until you get the 'Done' message on the screen. As soon as you get the 'Done' message return to the home screen. You should find the Fortnite icon on the home screen.
Here is a quick guide on how to install an IPA file using Filza.
After Fortnite has been installed on your device you can launch it from the home screen. Fortnite might need to download additional content from Fortnite servers before you can play it.
According to Epic Games players can play Chapter 2 – Season 3's 13.40 update. Once Chapter 2 – Season 4 begins Fortnite's iOS players will still be able to play the 13.40 version of Fortnite however they will not be able to access any new content or new Battle pass.