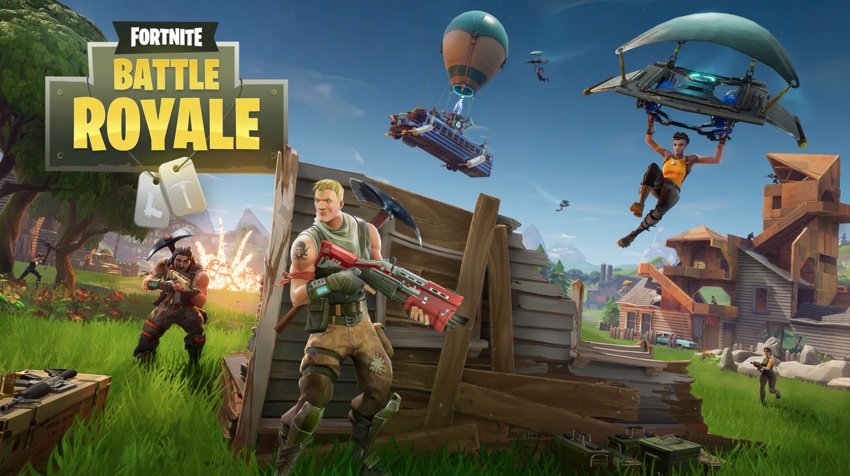 Apple has kicked out the popular battle royale game Fortnite by Epic Games from the App Store after it violated the In-App Purchases policy. In its latest update Epic Games added a direct payments feature to the Fortnite game, that attempted to bypass Apple's 30% commission that the company takes from App Store In-App Purchase transactions.
The in-game direct payment feature, which clearly violates Apple's rules triggered the company's response which was to remove the game from its App Store. With the new feature Epic Games has allowed players to purchase the in-game currency known as V-Bucks by making direct payment to Epic Games.
Interestingly Fortnite has also been removed from the Google Play Store on Android for the same reason, however Android users can still download the game from Epic's own Android store.
According to Apple's statement it believes Epic Games has violated App Store guidelines on purpose knowing fully well that it will not be approved by the company in light of its widely known guidelines. Industry experts are also saying that Epic Games added the direct payments feature to push Apple into removing its game from its store.
Apple gave the following statement to TheVerge
Epic has had apps on the App Store for a decade, and have benefited from the App Store ecosystem – including it's tools, testing, and distribution that Apple provides to all developers. Epic agreed to the App Store terms and guidelines freely and we're glad they've built such a successful business on the App Store. The fact that their business interests now lead them to push for a special arrangement does not change the fact that these guidelines create a level playing field for all developers and make the store safe for all users. We will make every effort to work with Epic to resolve these violations so they can return Fortnite to the App Store.
This publicity stunt will not only give free press to Fortnite but also bring light to Apple's App Store Review guidelines which are already under investigation by US judiciary panel and European competition commission.
Responding to Apple removing its game from the App Store, Epic Games has sued Apple with a civil antitrust lawsuit noting Apple's "series of anti-competitive restraints and monopolistic practices".
What about Fortnite players?
Epic Games has issued a statement addressing Fortnite's iOS players. According to the statement Fortnite players who already have Fortnite installed on their iOS devices will continue to be able to play the game without any issues.
Players can play Chapter 2 – Season 3's 13.40 update. Once Chapter 2 – Season 4 begins Fortnite's iOS players will still be able to play the 13.40 version of Fortnite however they will not be able to access any new content or new Battle pass.