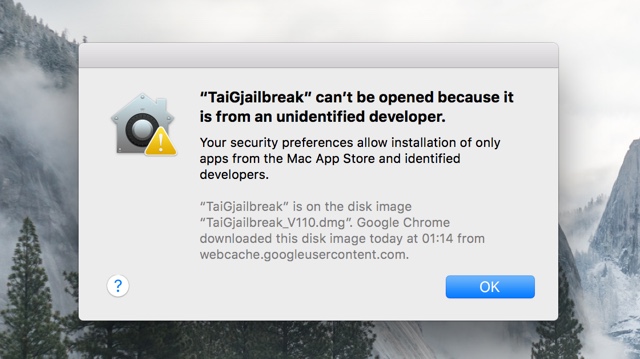 Every Mac user knows that if you try to run any app downloaded from a source other than the Mac App Store, you get an error saying the app can't be opened because it is from an unidentified developer. This restriction is in place in order to protect you from malicious apps that can harm your computer and steal your data. However if you trust the source you have downloaded the app from, then you can turn the option to install apps from unidentified developers. In this post we will show you how you can enable the option to install apps from unidentified sources and get rid of the error for good.
How to install Mac apps from unidentified sources
On your Mac, open the Systems Preferences app.
Find the 'Security and Privacy' icon and click on it. Then click on the 'Click the lock to make changes' and enter you password.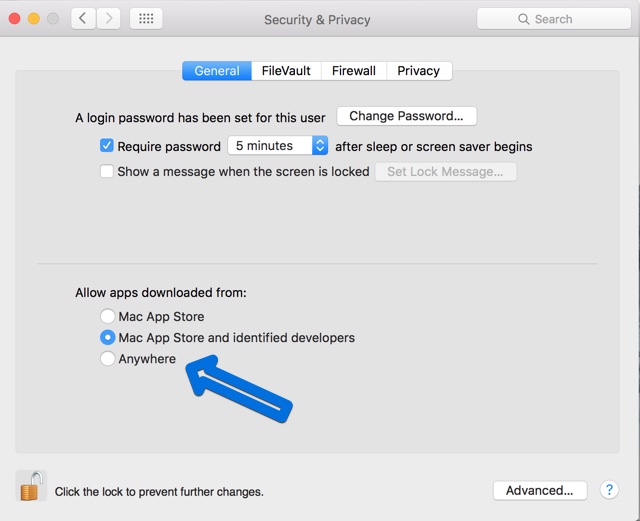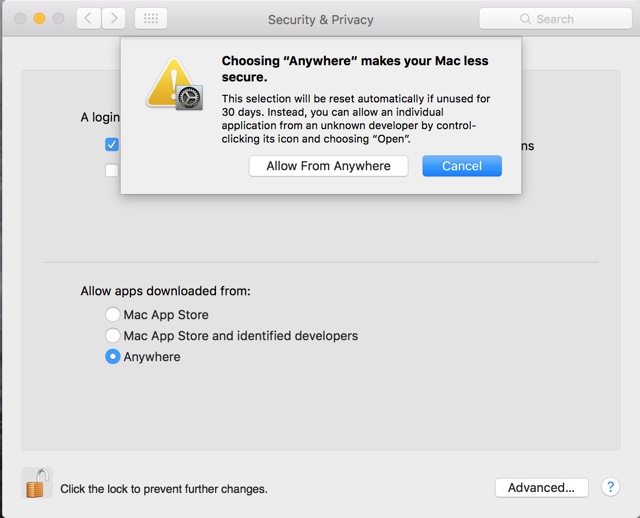 Now under 'General' look for 'Allow apps downloaded from' and select 'Anywhere' from the list. Mac will now ask you to confirm.
That's it, now you should be able to install or run any app no matter where it is downloaded from. To stay safer you can also choose 'Mac App Store and identified developers' option, which will only allow apps from developers approved by Apple.