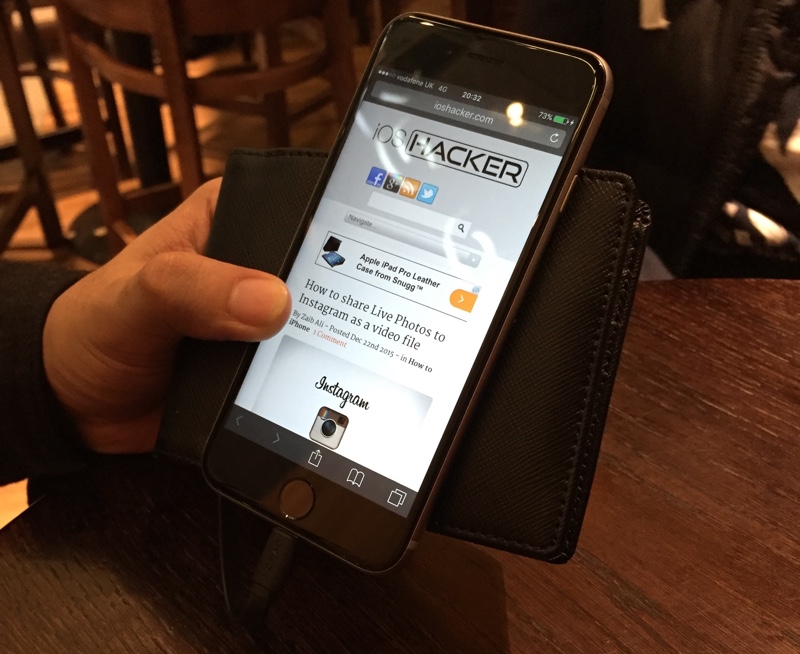 There are hundreds of iPhone accessories out there that allow users to expand the terrible battery life of their smartphone. While all those battery packs and cases do offer significant increase in device's running time, they all come at a price. Whether it is a battery case or a power bank you end up carrying extra stuff with you, which is almost never convenient. If you want to avoid carrying bulky accessories and cables around with you and still want to expand your iPhone's battery, then look no further than the Nomad Wallet.
Nomad Wallet is undoubtedly among the most useful iPhone accessories I have owned, and trust me I have owned a lot of them. The best thing about this battery pack is that it is not just a battery pack, it is a full-fledged wallet that holds my cash, credit cards, library card, driver's license and membership cards. Since it is my primary wallet it is impossible for me to leave home without it – and that is the beauty of this accessory. On top of that it doubles my iPhone's battery. It not only does all that but it also looks very nice, so if you are into carrying a minimalistic and trendy wallet then Nomad Wallet wouldn't disappoint you. It is made up of black saffiano leather that not only looks good but also gives you a nice feel. The battery is fitted in the wallet's spine so well that after some time you will forget it is even there.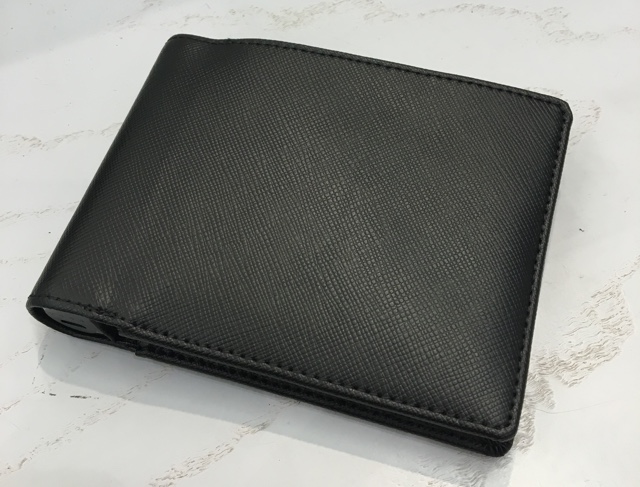 Unlike most other battery pack accessories, Nomad Wallet justifies its place in your pocket by serving an important purpose other than charging the device. This is the major reason I never carried a power bank or one of those ugly battery cases that double the size and weight of the beautiful iPhone.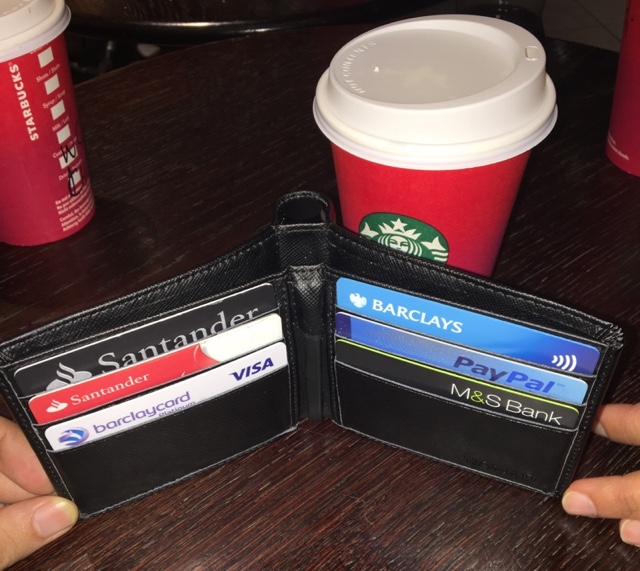 Charging the Nomad Wallet is super simple, as it comes with a microUSB charging cable that you don't even have to carry around after charging it. Just plug the cable into your laptop or a wall charger (not included) and it will be fully recharged in around within 2 hours.
To charge the iPhone you use the integrated lightning cable that goes inside the designated pocket once you are done charging. The cable is short enough to stay inside the wallet distraction free and long enough for you to easily charge the iPhone and even use it while its charging. You can even walk around while holding the iPhone and wallet in hand, and use the device as its charging.

When it comes to specs Nomad Wallet does not fail to impress. It features a 2400mAh battery that is capable of fully charging an iPhone 6s from 0 to 100 percent once in a single charge. The performance would vary with other models, especially iPhone 6s Plus as it has a larger battery. Wallet can also hold up to 6 cards in its outer pockets, and also offers 2 additional pockets on the side. The Wallet can easily hold any currency note thanks to its large size. According to its makers the Wallet can hold the 500 Euros bank note without any problems, which is the largest note in the world. Despite all that it features a thin design.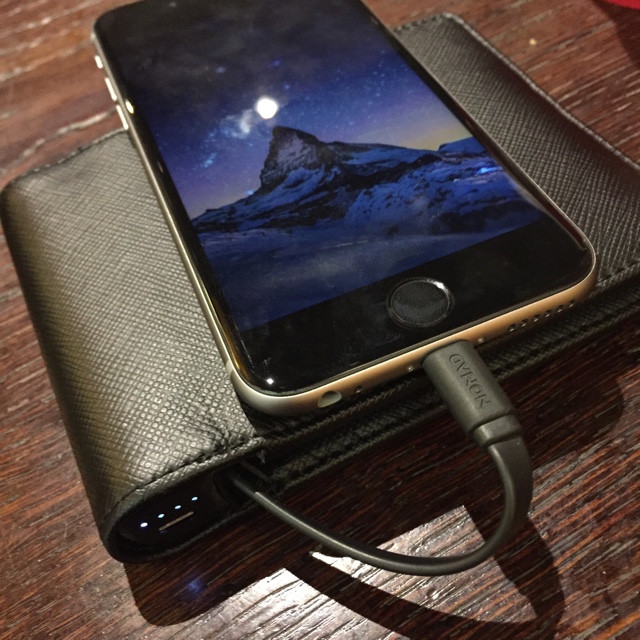 Wallet also features 4 LED lights that light up when you plug-in the charging cable or your iPhone. The only thing that annoys me is that the lights turn on as soon as you plug the charging cable or the iPhone to show how much battery is left then they go off. To get the lights to turn on again and to see how much battery has been charged or is remaining, you have to plug off and then plug in again. While we understand this happens so battery life does not get wasted on LED lights when the phone is charging, this should not be the case when the Wallet is charging itself.
If you travel a lot and are worried about Airport security then don't, while testing I happened to travel from London to Dubai, and never encountered any problems during security checks. On its website Nomad also notes that the Wallet is Airport friendly, which makes it great for travel in addition to day to day use.
So do we recommend Nomad Wallet?
Yes, absolutely. While the $100 price tag might seem a little too high to some users, it is actually not, considering how much leather wallets of decent quality cost these days. The build quality, features and the usefulness definitely make Nomad Wallet worthy of your purchase. Out of 10 I would give the Nomad Wallet a solid 9.
You can buy Nomad Wallet from Nomad's official website for $99.95. Purchase Nomad Wallet here.
Disclosure: iOSHacker may receive a commission if you purchase products through our affiliate links. For more visit our privacy policy page.