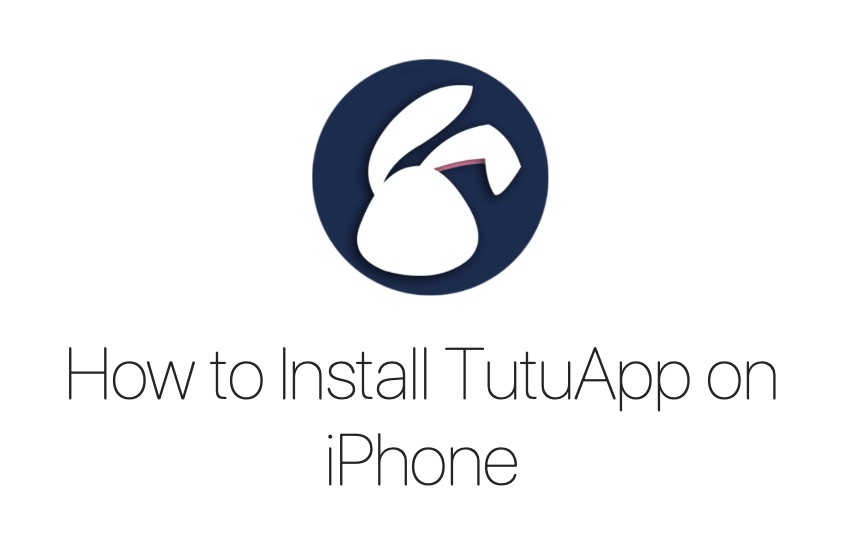 In this tutorial you will learn how to install TuTuApp on iPhone or iPad. You will also learn what is TuTuApp and how you can use it on your devices. So without any further ado lets get started.
Yes, you heard it right, the TutuApp. We all need App Store to install apps in our smartphones, but today I am going to share how to install TutuApp on iPhone as an alternative to App Store. 
Just in case you are wondering whether it is safe or not, a highly-rated app store and has gained the complete trust of security experts and users. The biggest benefit? The app developers continuously monitor the app and make sure you are safe from malware and viruses. 
What Is TuTuApp and Is It Safe?
TuTuApp is an alternate App Store for iPhone and iPad, which allows users to download apps and games that are not available on the App Store. It uses Apple's Enterprise Certificates to install itself and other applications on your device. Although the app consists of many games and apps that are not allowed by Apple on the App Store, it is important to note that it also contains pirated versions of apps and applications that have been altered. We do not recommend you download such apps and only use TuTuApp to download apps that are blocked on the App Store.
A word of caution: Since you are required to give TuTuApp permissions that can give its developers access to data on your iPhone or iPad, we recommend that you don't install TuTuApp on your main device. We recommend that you only install TuTuApp on an extra device that does not contain any sensitive data. We also recommend creating a dummy Apple Account and using it to sign into the device that you are going to use for TuTuApp to be on the safe side.
Install TutuApp On iPhone:
The procedure to install the TutuApp on iPhone is quite simple and quick. Don't worry even if it sounds new to you, it will not interfere with your iPhone's privacy and security!
Follow these quick steps and start using the TutuApp:
Open the https://www.tutuapp.vip/ on the Safari browser.
Go to Download VIP link at the top.
Tap Install on the pop-up option.
When asked, select Allow to download a profile.
Now, go to Settings > Profile Downloaded.
At the top right corner, go to the 'Install' link and then Enter.
Tap Continue on the pop-up.
Here, you can select a package plan. Whether you want it to be one, two or three years', or a lifetime.
Pick the payment method and enter information to make payment.
After you have paid, you will find the TutuApp icon on your home screen. Just click on it and get started!
Using TutuApp on iPhone:
Once you have installed it, begin with downloading streaming or gaming apps. Using this app is simple and it works exactly the way Apple App Store does. With the help of magnifying glass at the top, you can search apps of your choice. 
To install apps from TutuApp, follow these steps on your iPhone:
Search app you are looking for.
Go to 'Get'.
Once downloaded, tap on the Install button to complete the process.
After installation, tap Open and use the newly installed app.
Note: You can get a VIP only model for iOS at the cost of $18.99/year. To install it, sign up for a package plan to use it on your iPhone.
Are you using the TutuApp on iPhone? Share with us your experience and your most favorite apps on TutuApp in the comments below. 
For more interesting posts, stay tuned to iOSHacker.com.
Also read: 
Disclosure: iOSHacker may receive a commission if you purchase products through our affiliate links. For more visit our privacy policy page.