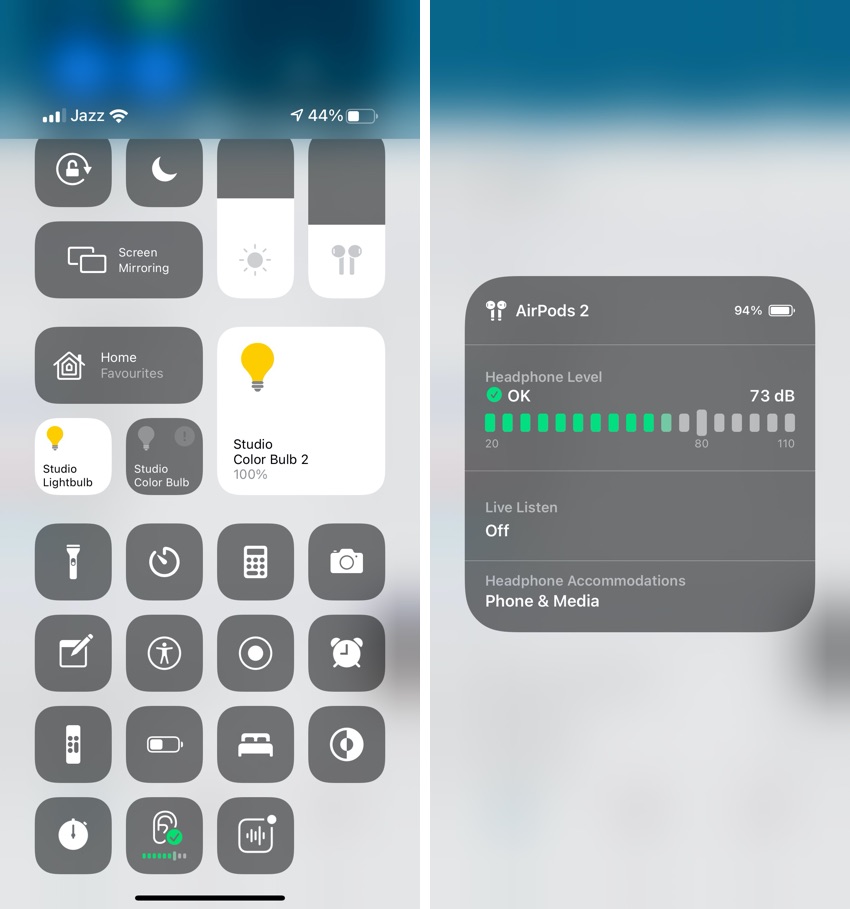 iOS 14 has brought some enhancements to the existing Hearing and Live Listen feature. The new enhancements not only make Live Listen useful for more people but they can also help you in keeping your hearing nice and healthy in the long run.
On devices running iOS 14 or later Apple has made changes to the Hearing's Control Center interface, which has always been accessible through a dedicated ear shaped button. With new update when the user taps on the button while the music is playing on the headphones, iOS will show the Headphone Level for the current volume in decibels. If the headphone volume is set at a safe level and headphone output is optimal for human ears the indicator will remain green and show an OK sign.
However if it detects that the volume is at or above 80dB, it will warn the user by making the headphone level indicator yellow, and putting a Loud warning. The Headphone Level Indicator changes live according to currently playing music's changing volume levels.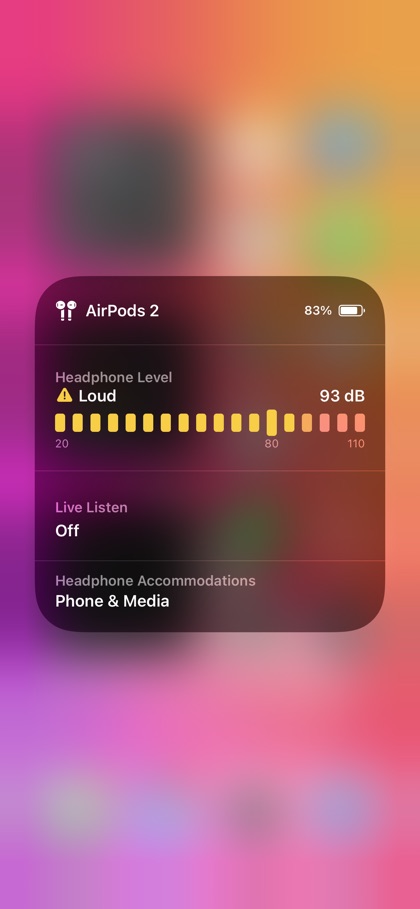 This feature offers a similar functionality as Apple Watch's Noise app, which monitors the sounds in user's surroundings and tells him or her if the environment is too loud and unsafe for their hearing. Although we think the Headphone Level feature on the iPhone is more useful for a larger number of users as we all listen to music on our headphones, and knowing if the music is too loud can help us alter our habits.
We tested this feature with AirPods 2 and it worked as advertised. However the same feature didn't work with my older Powerbeats headphones, which means it is only compatible with AirPods and other H1 chip enabled devices.
If you are running iOS 14 or later but don't see the Hearing on the Control Center you can add it by going to Settings -> Control Center and tapping on the + button next to Hearing.
Check out our iOS 14 coverage so far: 
Disclosure: iOSHacker may receive a commission if you purchase products through our affiliate links. For more visit our privacy policy page.