iOS 14 has a new surprise iPhone feature hidden deep inside the Accessibility Settings page. This new feature that is called Back Tap allows users to perform various actions by double or triple tapping on the back of their device.
The feature has surprised most people because it relies as much on the hardware as it does on the software, and yet somehow Apple has enabled it after all this years. iOS 14's Back Tap feature is available on devices going as back as iPhone X.
Once you have assigned actions to the Double Tap and Triple Tap gestures you can trigger these actions by gently tapping on the back of your device. While you can tap anywhere on the back to trigger Back Tap actions, the feature appears to work best when you are tapping on or around the Apple logo, which on newest iPhones is at the middle of the device.
iOS 14's Back Tap is available on the following devices: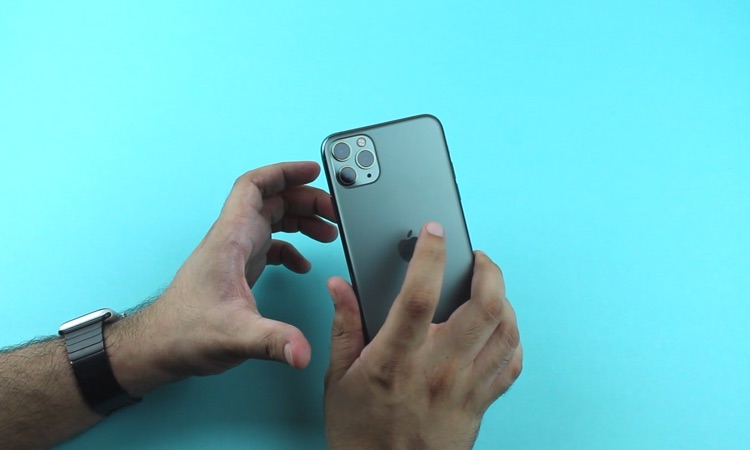 These are the iPhone models that will get the Back Tap feature when iOS 14 is released.
iPhone 11 Pro Max
iPhone 11 Pro
iPhone 11
iPhone XS Max
iPhone XS
iPhone XR
iPhone X
How to enable iOS 14 Back Tap feature on iPhone
You can enable iOS 14 Back Tap feature by following the steps below.
On your iOS 14 or later powered iPhone open Settings.
Go to Accessibility -> Touch -> Back Tap.
From the next screen tap on either Double Tap or Triple Tap option to assign an action.
Next from the list of actions ranging from Screenshot, Control Center, Notification Center, Siri and more choose the action you want assign to the back tap gesture.
Return to the home screen and test your action by double or triple tapping on the back of your iPhone.
Get Creative With Back Tap and Shortcuts!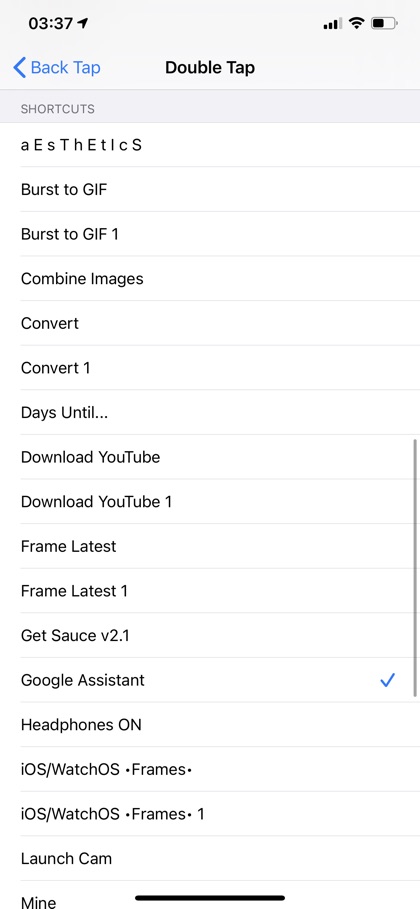 While you get a number of action options that can be assigned to iOS 14 Back Tap gestures, what makes this feature truly useful is the support for Shortcuts. Since you can trigger any shortcut with these gestures, you can use clever actions to do things on iOS that are not normally possible.
For example, you can create a custom shortcut to launch the Camera app, and quickly open iPhone's Camera from anywhere on the device. Similarly you can do things like assign the double tap gesture to Google Assistant app's Hey Google action and double tap on the back of your iPhone to summon Google Assistant.
This feature as you can see in the video above works surprisingly well and feels like you're summoning Siri.
Works with the case on
iOS 14's Back Tap feature works with the iPhone with a case on. You are not required to keep your iPhone unprotected and naked in order to use this feature. In my testing I was able to trigger actions with Back Tap with a number of thin and thick iPhone protective cases.
Since Back Tap is an iOS 14 feature it will be available to everyone in the fall once the operating system is released for everyone.