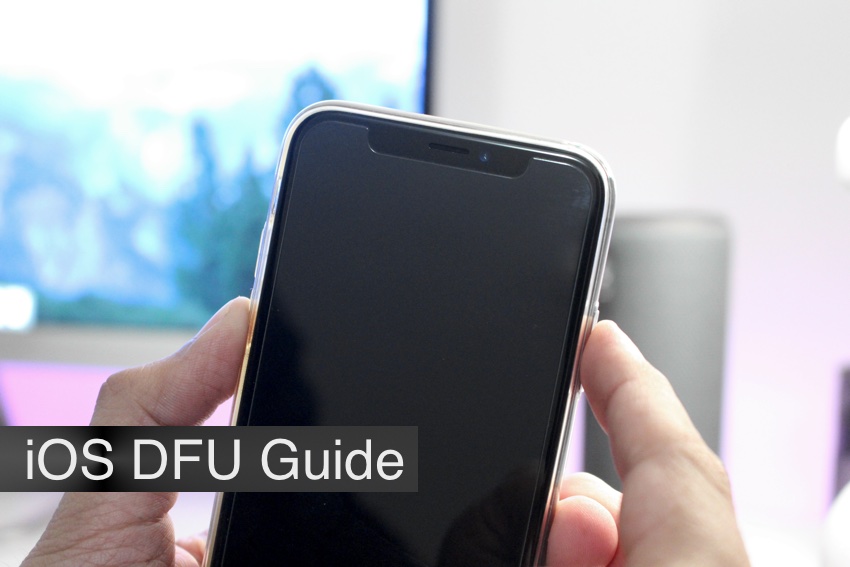 In this step by step tutorial we will show you how you can put your iPhone XS, iPhone XS Max and iPhone XR in to DFU mode and then use iTunes to restore latest firmware on it. If you have any of these newer iPhone models, then read on to learn how to activate DFU model on your device. But first make sure you read what DFU mode is and benefits it has to offer.
What is DFU Mode?
DFU mode or Device Firmware Upgrade mode is a special mode that allows the iPhone to connect to iTunes. Once the device is placed in DFU mode and connected with iTunes using a USB Cable, the user can restore latest available version of iOS on it.
DFU mode is a very useful feature if you want to wipe your iPhone clean before selling it or giving it away. It can also be helpful in bringing an unresponsive, bricked or stuck iPhone back to life by reinstalling the firmware on it. Another benefit of DFU mode is when you want to restore your iPhone to a lower version of iOS, provided that is being signed by Apple.
Note: Before you begin, it is important to note that restoring with DFU mode will result in your data being deleted. Unless you have an iTunes or iCloud backup for your iPhone it is advisable to proceed with caution.
How to put your iPhone XS, iPhone XS Max or iPhone XR Into DFU Mode
With the newer models of iPhone Apple has changed the way you put your device into DFU mode. If you have an older model, then you can read our iPhone and iPad DFU guide here. iPhone XS, iPhone XS Max and iPhone XR users can follow the steps below. These steps also apply to iPad Pros without a home button.
Press and release the Volume up button.
Press and release the Volume down button.
Press and hold the side button until the screen turns black. Release the button.
Press and hold the side button and volume down buttons at the same time for 5 seconds.
Release the side button after 5 seconds. Keep the volume down button pressed.
Release the volume down button as soon as you see the pop up on your computer's screen that says "iTunes has detected an iPhone in recovery mode". At this point your iPhone's screen should be black.
Press OK and then click on the Restore button.
After you have successfully restored your device with the help of DFU mode your iPhone all data on your iPhone will be wiped. Once iOS has been restored on the iPhone, you will get activation screen on your iPhone.
Exit DFU Mode
You can cancel DFU mode on your device if you don't want to restore it. Just follow the steps below.
Quickly Press and release volume up button.
Quickly Press and release volume down button.
Hold the Side button until your iPhone reboots.
Disclosure: iOSHacker may receive a commission if you purchase products through our affiliate links. For more visit our privacy policy page.