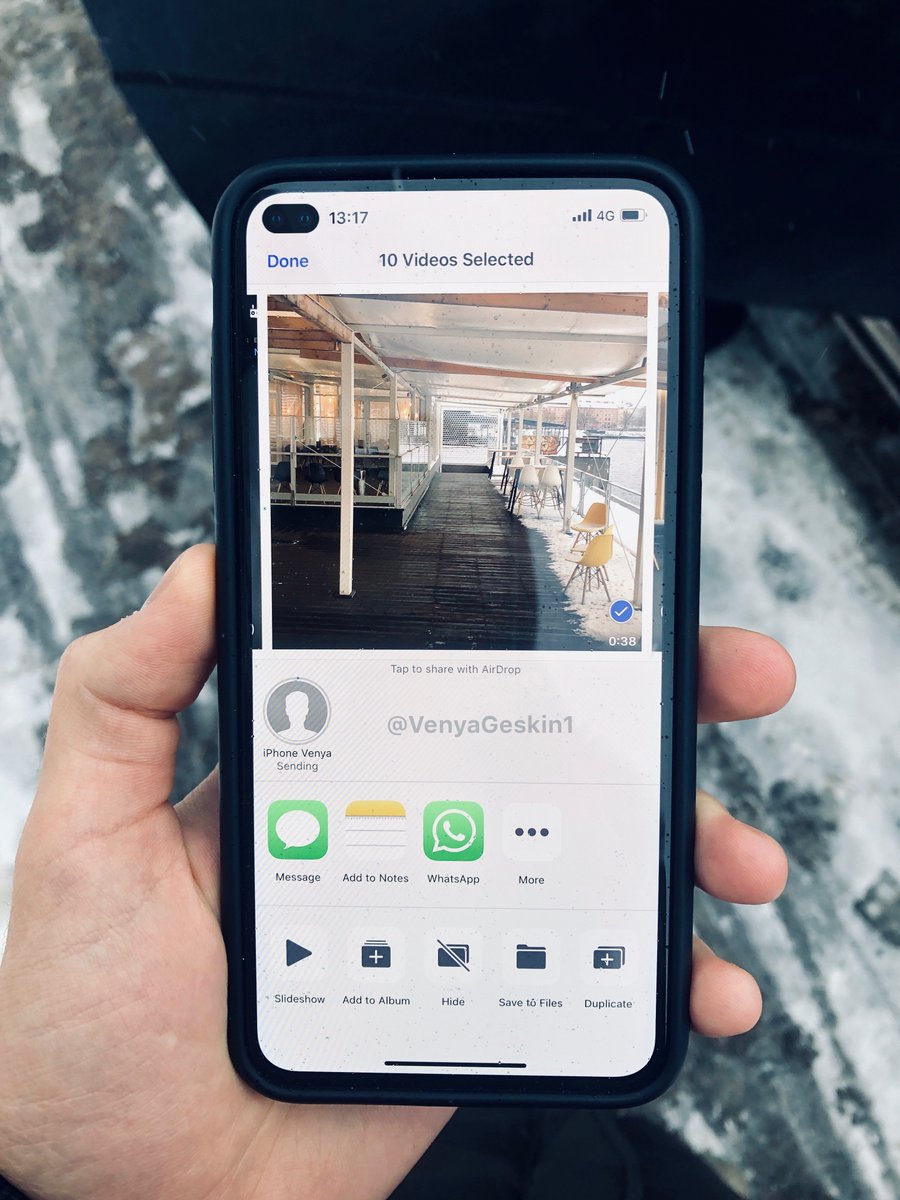 Now that we are over the 's' release cycle for the iPhone, we expect that this year's iPhone will feature major design changes that will set it apart from iPhone X/XS. While it is too early for us to get a sneak peak at 2019 iPhone's design through supply chain leaks and rendered images based on leaked schematics, designer Ben Geskin has shared an interesting concepts showing what he thinks next generation iPhone could look like.
Geskin imagines a notch-less iPhone that has a punch-hole for camera. This design is heavily inspired by the upcoming Samsung Galaxy S10, which based on the leaks houses the front camera in a punch hole like cutout. The interesting thing about Samsung's camera placement is that it allows the company to place a camera on the bezel-less device without having an iPhone-like notch. Whether you like their implementation or not, it is hard to say that this approach isn't intriguing.
Coming back to Geskin's concept, he shows two front cameras on the left side of the device. The two lenses shown on the front are for front camera and infrared camera, same as the one found on current models. However missing from the concept are other essential components for Face ID like dot projector and flood illuminator.
Since the new camera placement is where the time usually is, the digital status bar clock is moved slightly right. This looks odd, however not as much as the empty white space in between where notch resides on the current devices. It would be interesting to see how such a device takes advantage of the space left empty due to lack of the notch.
We believe this is a far-fetched concept and not something Apple will go for on their next generation iPhone. It has many issues when it comes to implementing Face ID technology, not to mention the its not so perfect aesthetics. But it is still an interesting concept, and one that is more pleasing to the eye than the notch. If nothing else, this concept could very much be showing us one of the approaches Apple could employ to get rid of the notch.
What do you think about this concept? Let us know in the comments section below.