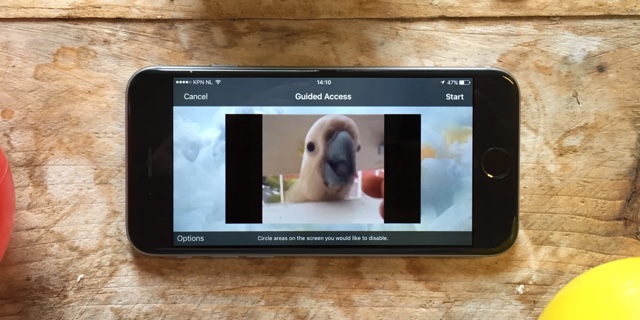 We have all been in situations when we have to handover our iPhone, iPad or iPod touch to others because we want to show them something on our device. This can be a video, photo or an app. The problem with doing so is the person you are giving your iPhone to can access all parts of your device. Since you are handing over your unlocked iOS device this is simply a recipe for disaster for those who care about privacy. Luckily iOS has a hidden feature that allows users to lock certain features of their iPhone or iPad including the touch screen, buttons etc. You simply have to activate this feature before handing over your device to others.
The feature is called Guided Access, which is another hidden gem in iOS's Accessibility section. First you have to enable Guided Access from Settings, after which you can activate it every time you have to share your device with someone. You can setup a passcode that will be used when exiting Guided Access. To enable open Settings > General > Accessibility > Guided Access. Now turn on the toggle for Guided Access. You can set up a passcode here but that's not mandatory.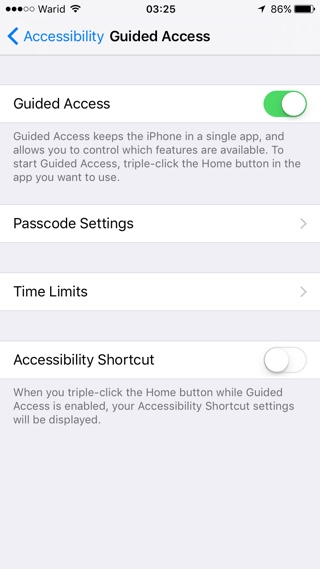 Once Guided Access is enabled you can play any video and triple click on the home button. This will enable the Guided Access functionality. You can also set up Guided Access according to your needs. Just tap on 'Options' button, which will bring up a screen full of toggles. Simply turn on the toggles for things you want to keep active and disable toggle for those you want to restrict access to. You can enable or disable volume buttons, sleep/wake button, motion, keyboards, time limit and more importantly the touch screen. This is important as you would want to disable different things in different situations. For example if you are handing over your iPhone to someone to watch a video you can disable touch but keep volume buttons enabled. For Safari you would want to keep the keyboard access enabled.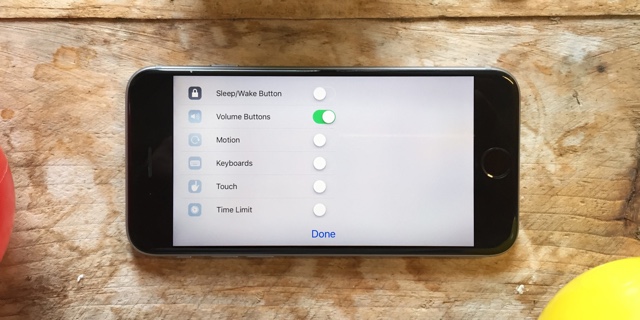 In addition to allowing users to prevent others to use the device, Guided Access also allows users to lock the device in one app until Guided Access is disabled and set up time limits.
This is a super handy feature that can be used in many scenarios. You can use it to prevent friends from accessing other parts of your device when you handover your iPhone to them, you can also use it to prevent children from closing a video again and again or mess up the device when you want them to watch something on the iPad. (TheNextWeb)