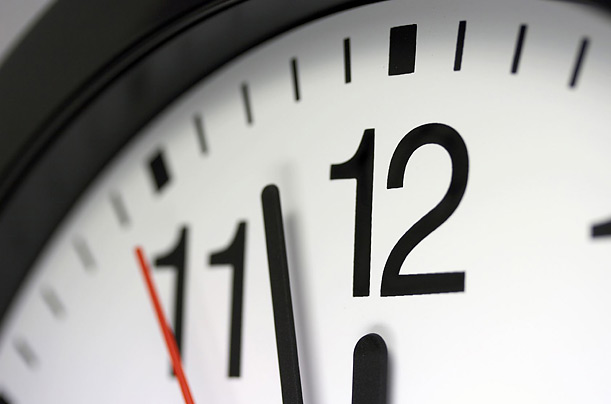 If you find it hard to keep track of time while you are using your Mac, then we have got the perfect tip for you. Many people don't know that there is a time announcement feature on macOS, which essentially makes the Mac announce the current time at user-specified intervals. You can have your computer say the time every hour, every half hour or even at every quarter of an hour. Read on to learn about how to make your Mac announce time at regular intervals.
Enable 'Announce The Time' Feature On macOS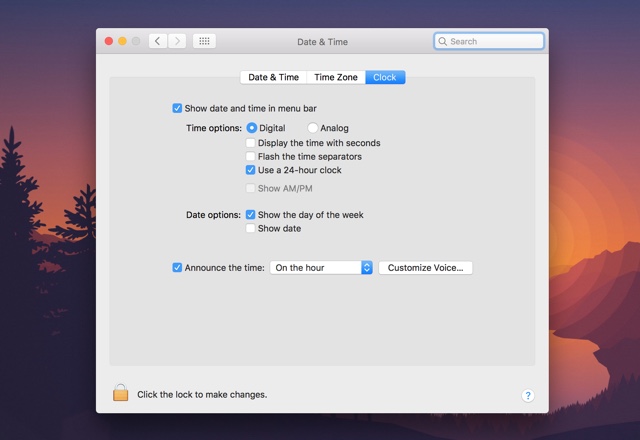 On your Mac open the System Preferences.
Click on 'Date & Time' option.
Now from the tabs that appear at the top click on 'Clock' option.
Look for the 'Announce the time:' option and check the box next to it in order to enable this feature.
Once you have turned the feature on, you can select the intervals for when the Mac will announce the time. You can choose between 'On the hour', 'On the half hour' or 'On the quarter hour'.
Now that time announcement feature is all set to go, you can optionally choose a different voice for the announcement than the default. Simply click on 'Customize Voice…' button. And from the 'Voice:' drop down menu select the voice you prefer. macOS offers voices of both genders.
Enabling the Time Announcement feature can be quite handy, as it can not only help when you have a deadline approaching but also make you more productive by reminding how much time you have wasted on Youtube or Facebook.
Disclosure: iOSHacker may receive a commission if you purchase products through our affiliate links. For more visit our privacy policy page.