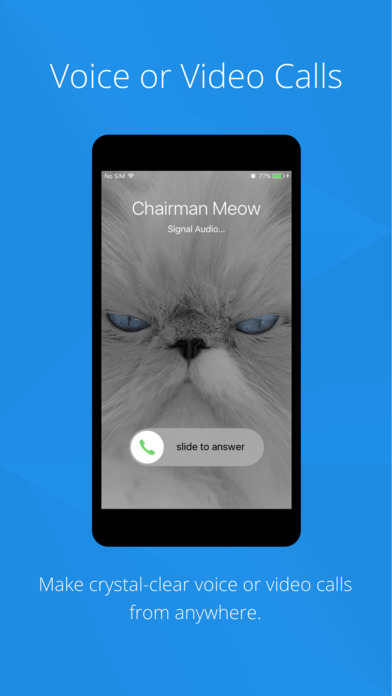 If you care about privacy and encryption, then chances are you have already heard about the popular Signal app for iOS. Signal was one of the first apps to offer end-to-end encryption based voice calls and then text messaging. The app has since grown a lot with the most recent update adding video calling feature to its arsenal. Now with Signal app for iOS you can have video call with family and friends that are on the Signal platform.
Signal launched the video calling feature as beta on Android, and after running the beta for a month it has rolled out the feature to iOS. Just like all other forms of communication on Signal, the video calls conducted on the app are encrypted end-to-end to make sure no one eavesdrops on your calls.
A great thing about Signal's audio and video calling features is that it uses the CallKit, which lets developers integrate calls into iOS's native calling experience. So similar to WhatsApp, whenever you receive or make a call you will see the familiar interface with 'Slide to answer' slider. The recent and missed calls will also appear in Phone app call logs along with tagline 'Signal' to indicate the source app.
Apart from video calling the new update also bring a number of fixes to the app that will help in improving the overall experience for the user. You can download the latest update by updating the app from the App Store. If you haven't already, then you can download the Signal app for free using the link below.