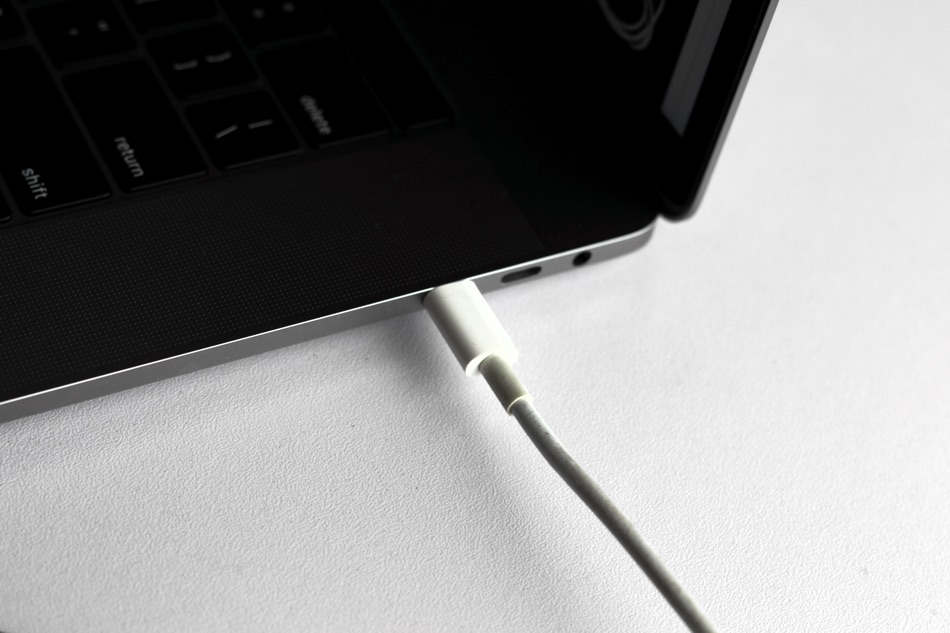 Why is my MacBook not charging when plugged in? This is a common issue faced by many MacBook users. When you have plugged in the charger, and see the lightning bolt on the battery and still, the battery s not charged, read on to find out how to fix it.
Reason MacBook's Battery Is Not Charging:
Your MacBook battery can work well until it completes 1,000 cycles and then it will be consumed. After it is consumed, its performance will most likely be reduced drastically. That means the power cable cannot charge it to its capacity anymore unless you replace the battery, and in many cases you can use your MacBook only when it is plugged in.
However, if the battery is healthy and your MacBook says 'Not Charging' is another issue that needs to be addressed. The reason could be a flawed power cable, corrupt system settings, or a charging port blocked by some dirt.
Fixes for MacBook Not Charging Issue
So, when your MacBook not charging when plugged in, try the options below to fix this issue:
These suggestions should help you in fixing battery issues on any MacBook model including MacBook Pro, MacBook Air, MacBook and more.
1. Ensure Your MacBook's Battery Health Is Good
In order to check the battery health, hold the 'Option' key, and click the battery icon in the menu bar. Either 'Normal' or 'Service Recommended' options will give you an idea about your battery's health. This depends on the cycles your battery has gone through and how much charge it can hold.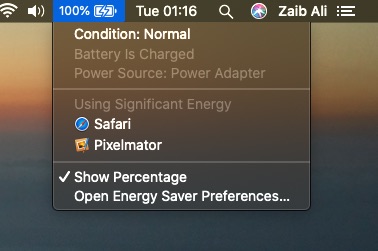 In order to find out cycle count, click the 'Apple' icon in the menu bar> open 'About This Mac'> click 'System Report' > select 'Power' from the sidebar. Find the 'Cycle Count' under 'Health Information'.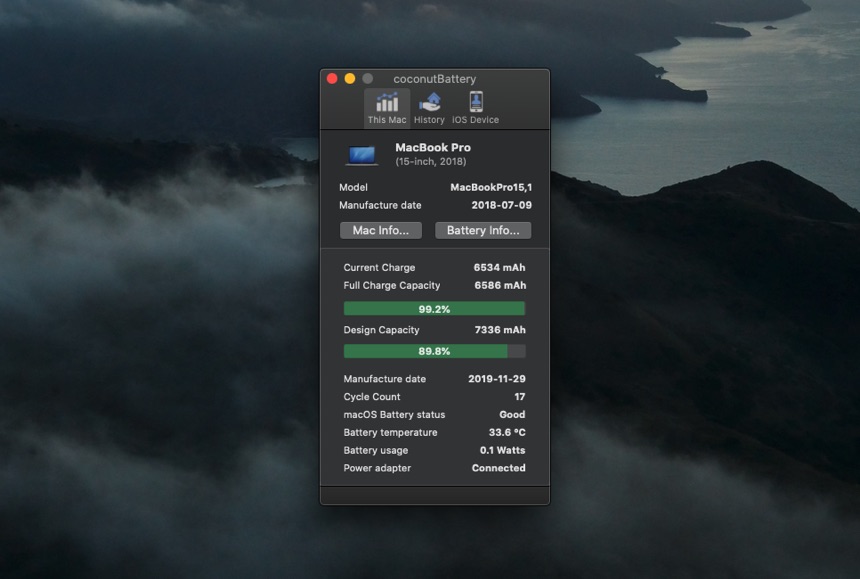 Simply download and install coconutBattery for free, an independent app, to check the various aspects of your MacBook's battery health. Within the app, under the 'Design Capacity,' you can see the age of our battery. If it has a capacity of 80 percent or more, consider replacing it.
2. Check If The Battery Adapter Is Right
There is a range of battery sizes for MacBooks that fit each computer. In case the power adapter is too small, it will be under power to charge your MacBook. For this, you need to have the right battery adapter for the MacBook model you are using.
From the Apple menu, go to 'About Your Mac' and check your Mac model. And then go to Apple's website to find out the right adapter for your Mac. In order to find out which adapter you have, look at the text on the square part of the adapter. It will show you the wattage e.g. 45W, 60W, or 85W.
You can use the big power adapter to get your Mac charged faster, however, small adapters are not powerful enough to charge your computer's battery.
3. Reset the System Management Controller (SMC)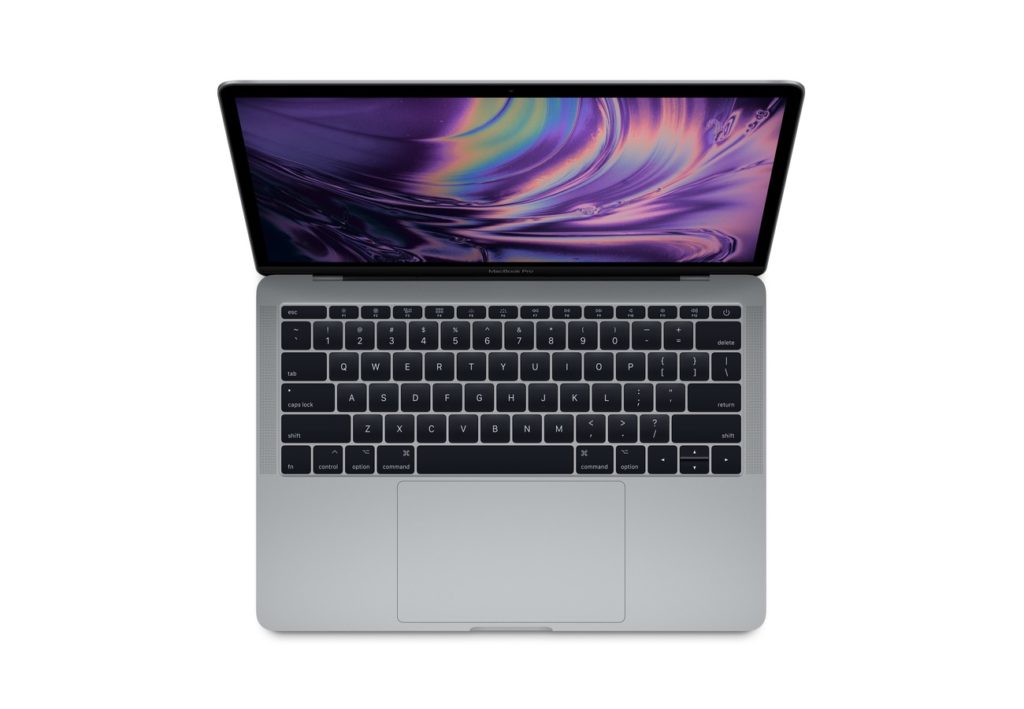 The SMC on your Mac controls how your computer works with power. Sometimes, the SMC can cause power-related problems such as your Mac stops charging, it does not turn on, or randomly turns off. In this case, you can reset the SMC, fix why is my MacBook not charging when plugged in issue without losing your data.
Given your MacBook model, you need to follow the steps below:
Reset SMC for MacBook With T2 Security Chip:
In order to find out the T2 security chip, go to the Apple menu> About This Mac> System Report> select Controller from the sidebar. Find the T2 chip on the top of the screen.
Here is how to reset the SMC with the T2 chip:
Shut down your Mac
Press and hold 'Control' (Left) + 'Option' (Left) + 'Shift' (Right) keys
Keep holding them for seven seconds and press and hold the 'Power' button. Keep pressing for another seven seconds
Release all the keys, wait, and then restart your Mac.
Reset SMC for MacBook without T2 Security Chip:
In case your computer has a removable battery, remove the battery, press and hold the 'Power' button for five seconds. Reattach the battery and restart your Mac to reset the SMC.
For MacBook with non-removable battery or T2 chip:
Shut down your MacBook
Press and hold the 'Shift' (Left) + 'Control' (Left) + 'Option' (Left) keys. Also, press and hold the 'Power' button
Wait for ten seconds and release all the keys. Wait, and restart your Mac.
In case your MacBook pro battery not charging after SMC reset, move on to the next fix.
4. Check The Adapter And Charging Port
Even if you are using the right adapter, it can still cause some charging issues. In that case, unplug your adapter, and inspect the entire length to see if there is any physical damage. Damage signs such as bare wiring, scorch marks, or a twist in the cable. In case of any damage, replace it with a new cable; if not, then connect another Mac to see if it still says 'Not Charging'.
Don't forget to inspect the charging port as well. You might experience that your MacBook not charging because the USB-C port is clogged with dirt or it is loose. That means your MacBook is not charging when plugged-in. You simply need to turn off your Mac, clean the USB-C port carefully using a dry brush. Or you can ask Apple to physically repair the port.
5. Remove the MagSafe Adapter Horizontally
Apple now uses MagSafe adapter as a charging port and it uses a magnet to connect or disconnect. This is designed to prevent you from accidentally tripping over the power cable and pull out the plug. Many Mac users, remove the MagSafe adapter vertically. Removing it horizontally has fixed this issue.
Make sure you have grabbed your MacBook carefully, and pull the MagSafe softly. You may need to connect and disconnect it a few times to fix why is my MacBook not charging when plugged in the issue.
6. Seek Apple Support
In case your MacBook is still not charging, this is time to contact Apple support to repair or replace the battery. Apple gives a one-year warranty but you can check if you are covered for repairs beyond this time limit. You simply need to visit the Apple Support website and schedule a repair.
Share with us in the comments below if any of the above-mentioned ways have fixed why my MacBook not charging when plugged in. Also, don't forget to share these fixes with your friends and family.
For more on your MacBook, stay tuned to iOSHacker.com.
Disclosure: iOSHacker may receive a commission if you purchase products through our affiliate links. For more visit our privacy policy page.