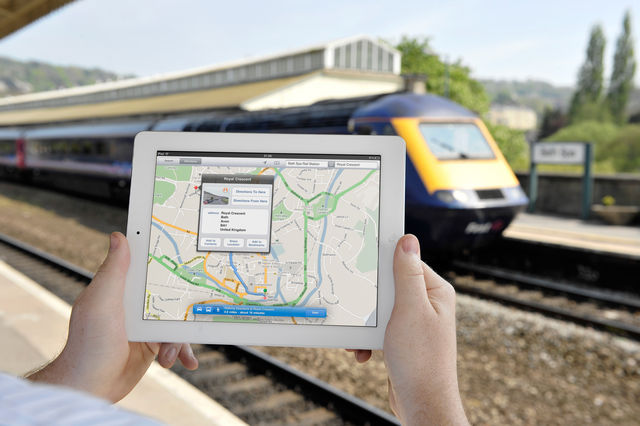 Apple Maps, which debuted alongside iOS 6 has come a long way since its release. However despite the improvements it is still not as good as Google Maps or other solutions out there. iOS 8 just like previous versions uses its in-house maps as default for all purposes, that includes when you tap on an address. The operating system automatically launches the stock Maps application to show you directions to the said address.
If you are not a fan of Apple Maps and would like to change this behavior of iOS 8 then we have got a good news for you. Following a simple trick you can set any third-party maps app of your choice as default.
After implementing this whenever you will tap on an address on your iPhone, iPad or iPod touch the app you select will be launched automatically.
Here's How to make iOS 8 use third-party map apps on your iPhone or iPad
1. On your iOS device tap on any address to make the operating system launch Apple maps app. You can use the following address as well. If it doesn't work in Safari then copy and paste it in Notes app and try again.
Apple
1 Infinite Loop
Cupertino, CA 95014
408.996.1010
2. When in Apple Maps tap on the 'Car' icon to tell the app to start routing.
3. Now on your screen you will see three tabs. One of them should be for 'Apps', tap on it.
4. From the list of apps select the Maps application you want to use instead of Apple Maps. Simply tap on the Route button located next to it. On this screen you will also get a list of related apps that are available in the App Store.
Once you are done with the steps above your iPhone or iPad will always launch Google Maps or the app you chose whenever you will tap on an address.