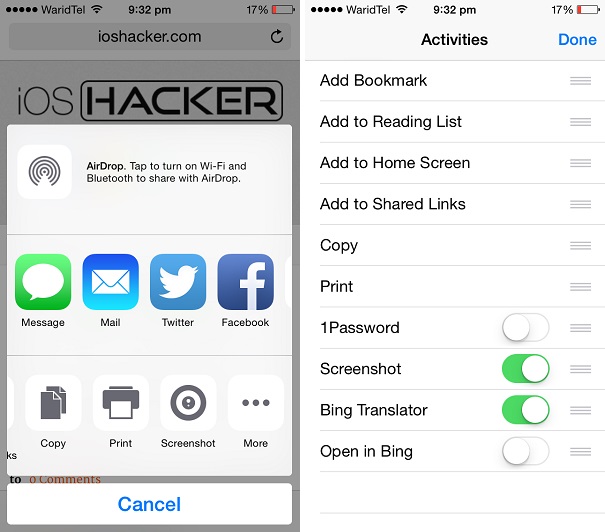 One of the greatest features of iOS 8 is that it has made Safari capable of supporting extensions. This means third-party developers can now add useful features to one of the world's most popular web browsers. This is particularly good for the users as they can add new functionalities that can make web browsing much more convenient on their iPhones and iPads. One new feature that you can add to mobile Safari using iOS 8 extensions is the ability to translate any web page into English. By default Safari does not have the translate feature so iOS users had to rely on Google Chrome for this function. But now you can translate any website in Safari using extension offered by Microsoft's Bing Search app.
Translate any website in Safari using Bing's iOS 8 extension
1. Before you can enable translate extension in Safari you need the free Bing app, which you can download from the App Store here.
2. After installing the app open Safari app and tap on the 'Share' button from the button bar.
3. Next tap on the 'More' button. You may have to swipe left on the section that houses 'Add bookmark' button to get the 'More' option.
4. On the 'More' page look for 'Bing Translator' and enable it.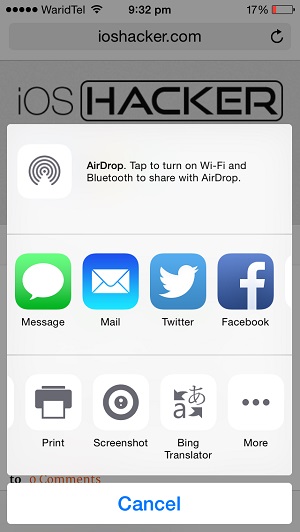 That's it! Now you can visit any website of your choice and Safari will translate it for you just like Chrome does. To use this feature simply visit a non-English website and then tap on the 'Share' button. Then tap on 'Bing Translator' button to make the magic happen.