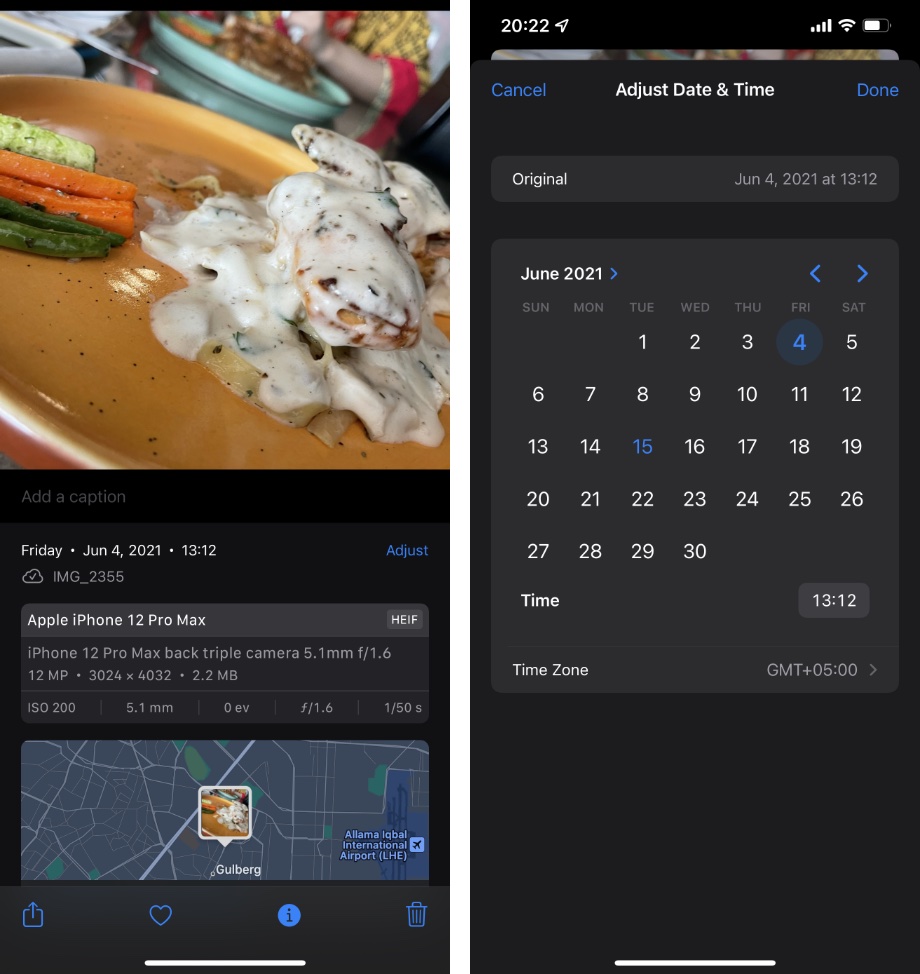 With iOS 15 Apple has introduced a brand new feature that makes it possible for iPhone and iPad users to see EXIF metadata of any image right on their iPhone.
Users can check metadata by opening Photos app on their iOS device and loading up any photo of their choice. Once an image is loaded you can tap on the 'i' button from the bottom bar and learn more information about a photo.
Users can view various types of information about a n image including the device they were taken with, camera details, resolution, size, date it was taken, name and a map of the location photo was take.
Another cool feature of the EXIF metadata is the 'Adjust' option found on the EXIF metadata page. This option allows users to change the date and time of the photo.
This essentially means you can edit the date and time a photo was taken and even choose a different time zone for the image.
While having the ability to change a photo's date and time of capture is one thing, this feature also has a not so apparent advantage that will be very useful to users.
By changing an image's date and time of capture you can move it up or down in the photos library. This means you can bring it to the bottom by giving an older image a recent date of capture, or move a recent photo up and harder to access by giving it an older date and time of capture.
Move photo up or down by editing its date
You can adjust the date and time of any image by following these steps.
Open any image and tap on the 'i' button to access EXIF metadata.
Now tap on Adjust option.
From the next page choose a date and time for the image and finally tap on the Done button.