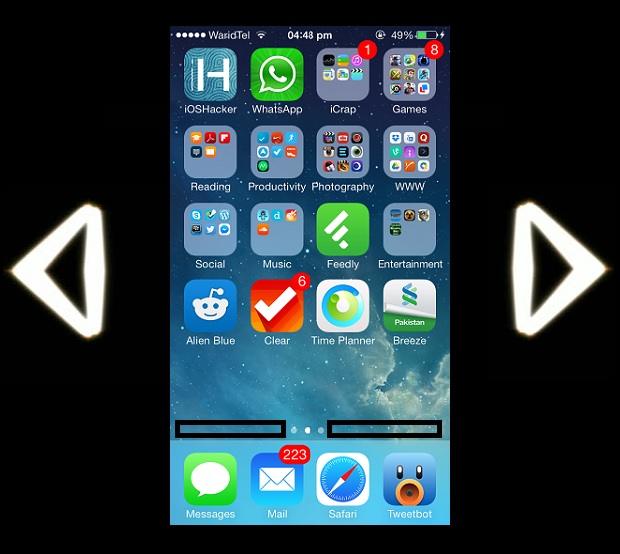 Anyone who has used an iPhone or iPad knows that on the homescreen you can go from one page to another by swiping towards left or right direction. It is a simple and quick way to move around iOS's homescreen. Normally iPhone and iPad users have more than two pages on their homescreen and swiping multiple times could become frustrating. If swiping your way around the homescreen isn't your favorite method of jumping from one page to another then we have got a neat tip for you.
When you are on the homescreen and want to go to either the next or previous page you can do so by tapping on area on the left or right side of the '•' which are a.k.a page indicators. To go on the next page you can tap on the right side of the dots or to go on the previous page you can tap on the left side of '•'. The areas you need to tap are highlighted with black blocks in the image above.
While swiping is a more traditional and intuitive way of navigating around on the homescreen it is still nice to have an alternate way of doing it. It is also good for those who don't like to perform the usual swipe gesture.
via OSXDaily