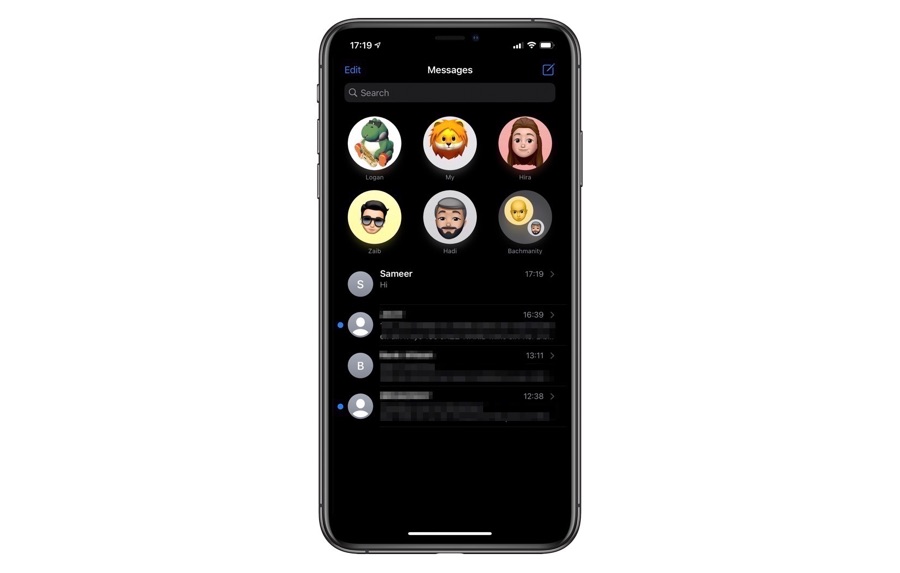 If you get lots of text messages on your iPhone or iPad, then finding the right conversation thread or group can become hard. With iOS 14 and iPadOS 14 Apple has finally added a solution that makes accessing most important conversations easier.
With iOS 14 iPhone users are able to pin certain conversations and groups to the top of the iMessage list. Once a conversation has been pinned it will appear on top of the page in the form of a round display picture. The user or group name is also displayed right below the display picture.
Pinned conversations are not an iPhone exclusive feature and is also available on the iPad. On the iPad the pinned conversations appear on the Messages side pane, at the top of conversations list.
Each pinned conversation appears in a row of three and user can pin up to nine conversations.
How to pin iMessage conversations at the top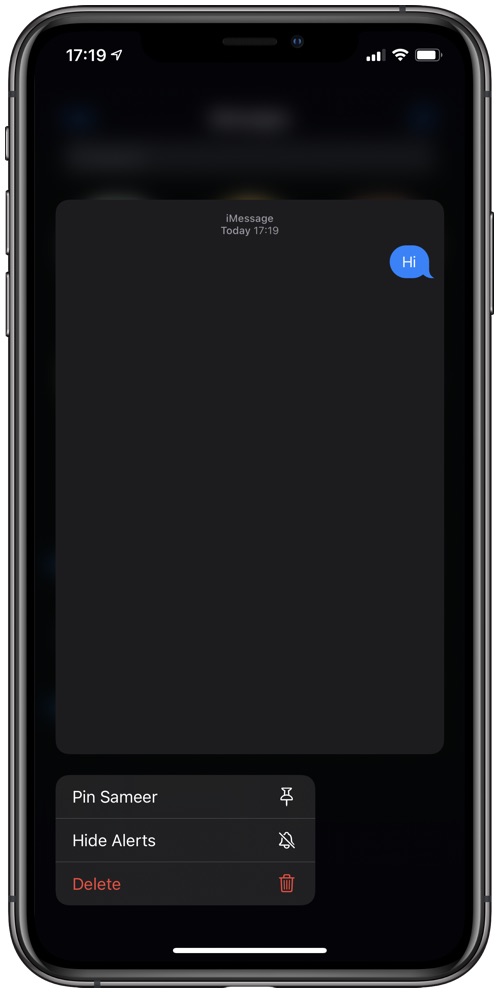 Adding Messages conversations in a thread is very easy. To do so simply follow these steps.
Launch the Messages app and find the conversation that you want to add to pinned area.
Tap and hold on the conversation and then tap on 'Pin' option. You can also tap on a conversation and drag it to the pinned area.
Another way of adding a conversation to pin area is by right swiping on it, and then hitting the yellow Pin button.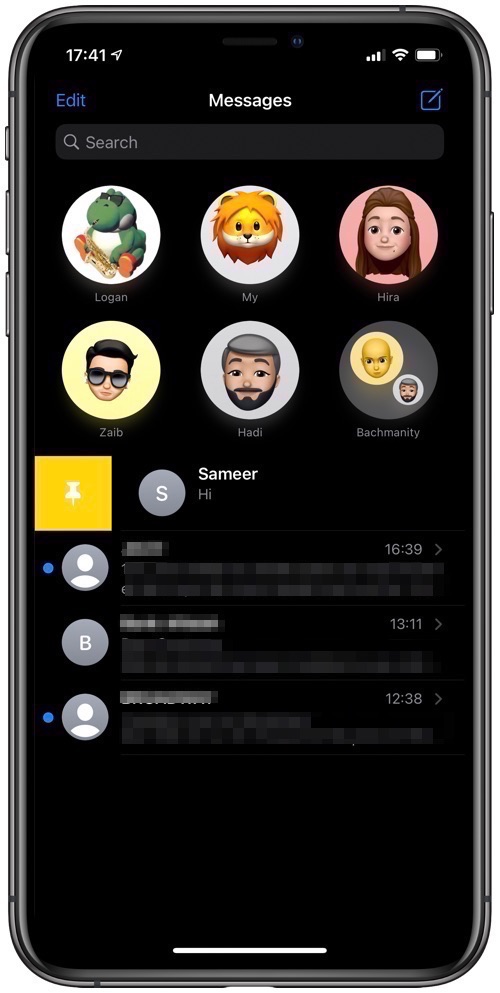 How to unpin iMessage conversations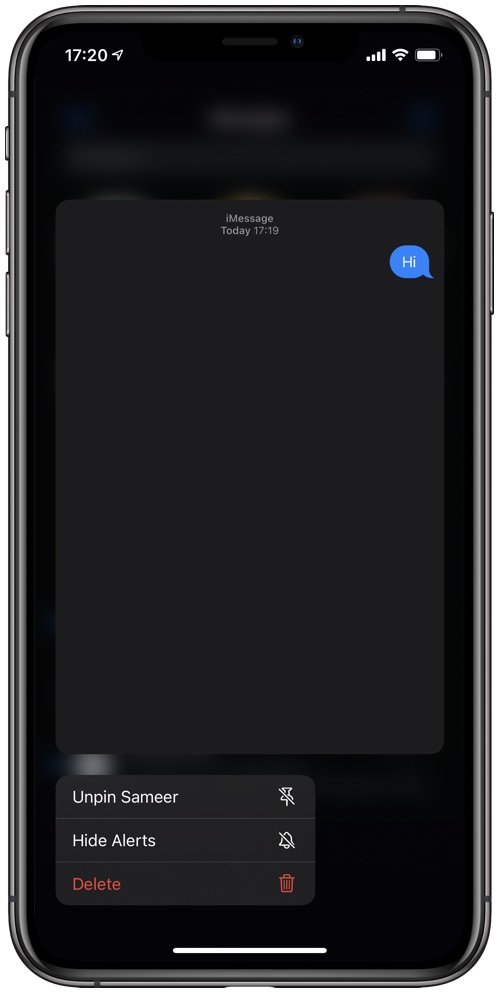 To Unpin Messages app conversations you have to follow these steps.
Open the Messages app and find the conversation you want to unpin.
Tap and hold on the conversation display picture and then tap on Unpin button. Alternatively you can drag the conversation thread to the list area to unpin it.
Rearrange Pinned iMessage Conversations
When you have multiple pinned conversations you also get to rearrange them according to your preference. To do so, simply tap on any of the pinned conversation threads and move it to the position you want to place it.
With this small change Apple has made the lives of iMessage users easy. Now you can separate important and frequently used conversation threads and groups from other messages and text messages.
This is an iOS 14 feature and is available on iOS 14 and iPadOS 14 or later.