If you have ever wanted to have widgets on your iPhone and iPad's home screen, then you would be pleased to know that your wish has finally been granted. Apple has brought widgets to iPhone with iOS 14. These widgets can be placed anywhere on the home screen and in between the app icons.
iOS 14 widgets are designed to be beautiful and data rich so that they can give you quick access to useful data without you opening the app. Apple is offering stock widgets for almost all of the stock iOS apps including Weather, Clock, News, Notes, Maps, Calendar, Photos, Shortcuts, Reminders, Podcasts, Tips and Fitness (formerly Activity).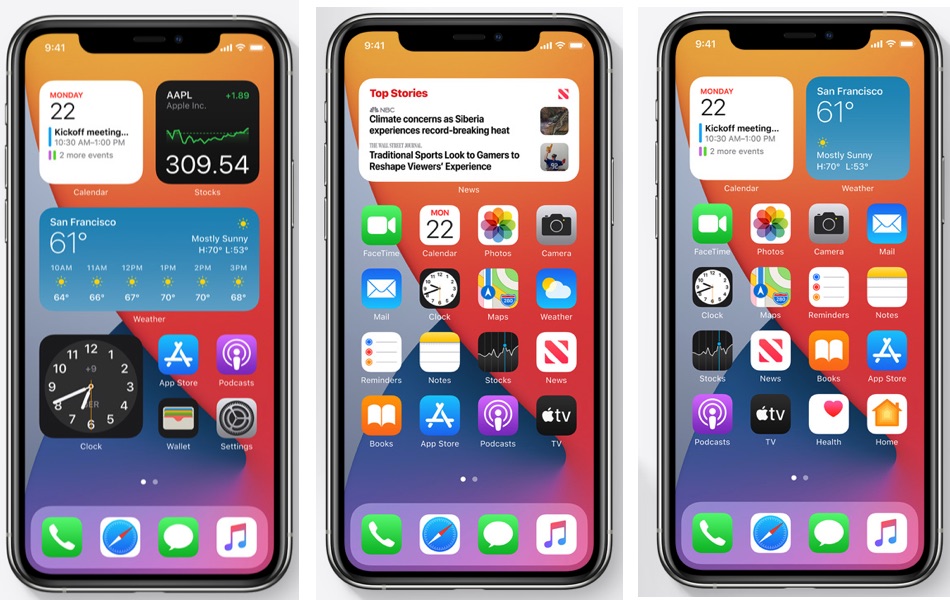 Stock iOS 14 widgets are not limited to apps only as you can also place widgets for features like Batteries, Screen Time, Siri Suggestions and App Suggestions.
Of course the widgets features wouldn't be complete without third-party app widgets, and Apple knows that. That is why third-party app developers will also be able to offer their own widgets to the users.
Users can change the size of the widgets based on their preference. You can choose between small, medium and large sizes. All of these sizes offer different level of information density.
All widgets can be easily managed through a dedicated place called Widget gallery. There users will find widgets from both Apple and third-party developers. Users can see top widgets that others in the iOS community are installing and using most.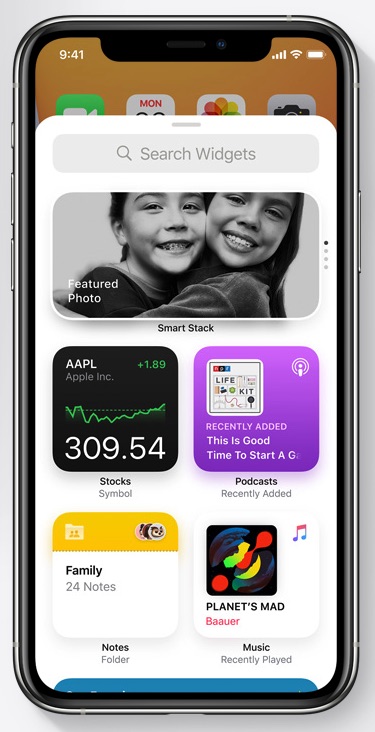 The Widget stacks feature makes managing iOS 14 widgets easy by enabling users to create stacks of up to 10 widgets on the home screen. You can drag one widget on top of another and swipe through them. Widget stacks are also smart and can show you the right widget using the on-device intelligence. These widgets are shown based on time, location and activity. So in the morning you might see Apple News widget on top of the stack while at night you might see Activity data for that day.
Siri also suggests widgets and allows you to perform a common action without launching the app.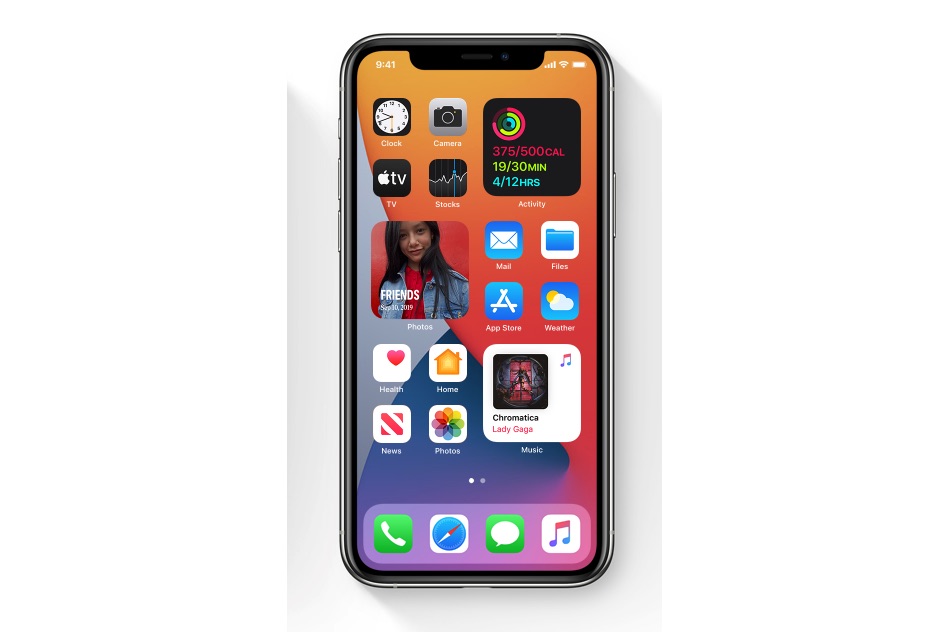 Apple is offering a developer API so that developers can build widget of their own. Developers can not only design home screen widgets for iOS 14 and iPadOS 14 but they can also make them smart and show them at the right time.
Apple is running an iOS 14 developer beta while a public beta will be released in July. iOS 14 and iPadOS 14 will be released to public in the fall.