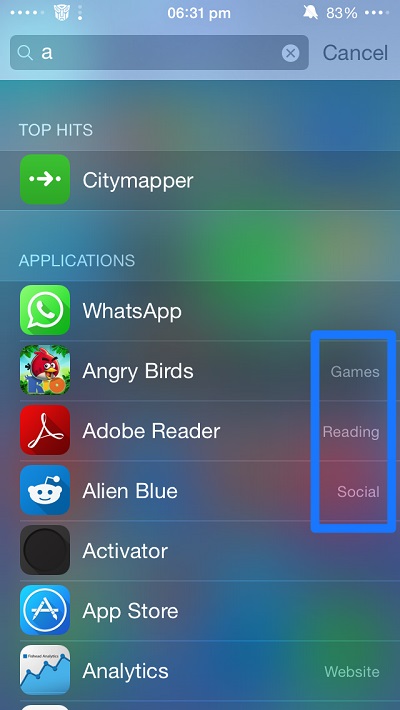 If there's one feature of iOS that is most underrated then that would be its Spotlight search. In iOS 7 Apple redesigned this feature and has continued the trend of improving it in upcoming iOS 8 update, adding tons of new capabilities to it. The best thing about Spotlight search is that apart from its basic functionality i.e to search apps and other content, it also has some hidden and less obvious features that can make the life of an iOS user easier. We have previously showed you how you can get a complete list of installed apps using Spotlight search.
Today we are going to share another great use of this iOS feature, which will help you in figuring out the folder your desired app is stored in a quicker and more convenient way. For users who have a lot of folders on their homescreen finding apps could be troubling, especially if there folders are not appropriately named. Using this method you can quickly find out which homescreen folder houses the app you are looking for.
You just need to type the name of the app in the search filed and from the search results you can find out which folder it is stored in. The folder name appears right next to the app's name in the search results as highlighted in the image above.
You can launch the app directly from Spotlight, however if you want to move the app to another folder or delete it then this method of locating it can be very useful.