iOS 15 has introduced us to a complete overhaul of the Safari browser on iPhone. The new Safari browser now features a minimalistic design that gives away more focus to the content by eliminating the top and bottom bars.
iOS 15 update has also introduced new gestures that make it easier for users to quickly open a new tab or access tab switcher screen. These gestures make user's life easy as now they have more intuitive ways of performing the most important tasks in the Safari.
How to quickly open new tab in Safari for iPhone?
In this post we are going to talk about two Safari gestures. The first gesture we are going to show you allows users to quickly open a new blank tab.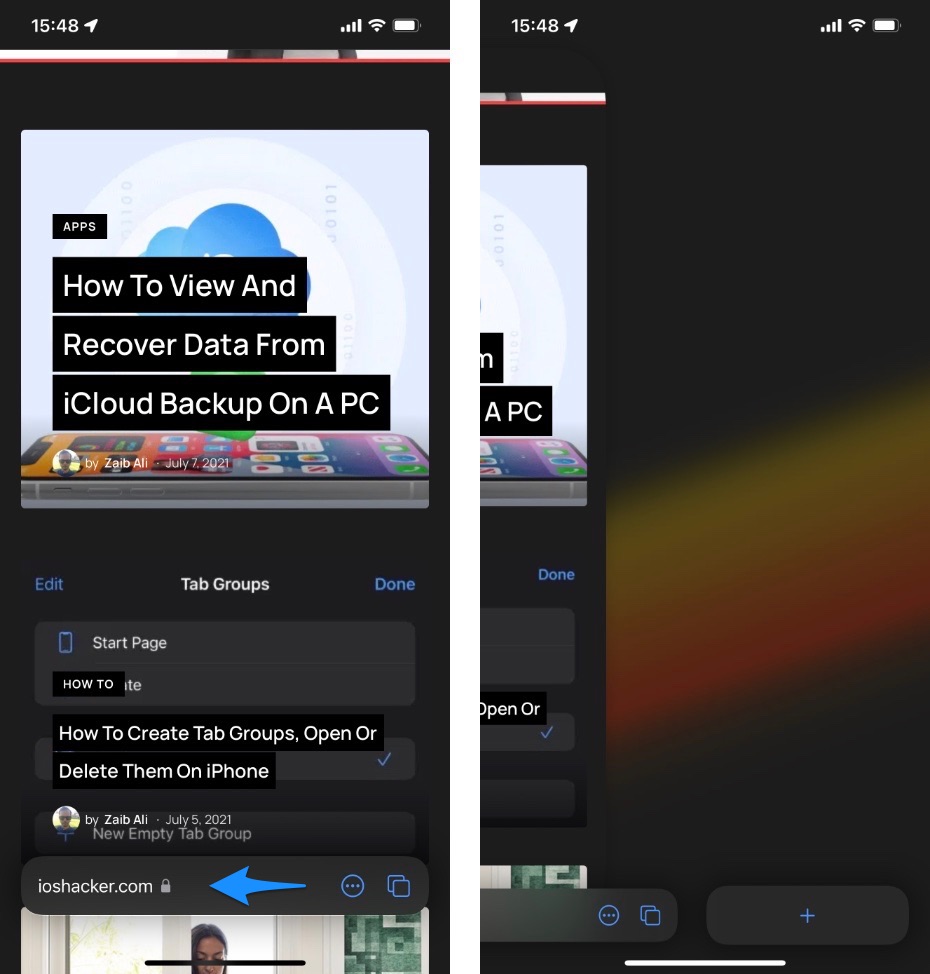 New tab gesture: To open a new tab in Safari simply swipe left on the address bar. Doing so will create a new blank tab and take you to this new tab, putting the website you are currently on in the background. You can switch back to the previous tab by swiping right on the address bar.
How to Access Tab Switcher screen with a gesture in Safari?
The second gesture that we are going to show you lets you quickly and intuitively access the Safari tab switcher screen. Once you are on the tab switcher screen you can switch to other tabs or create a tab group in Safari.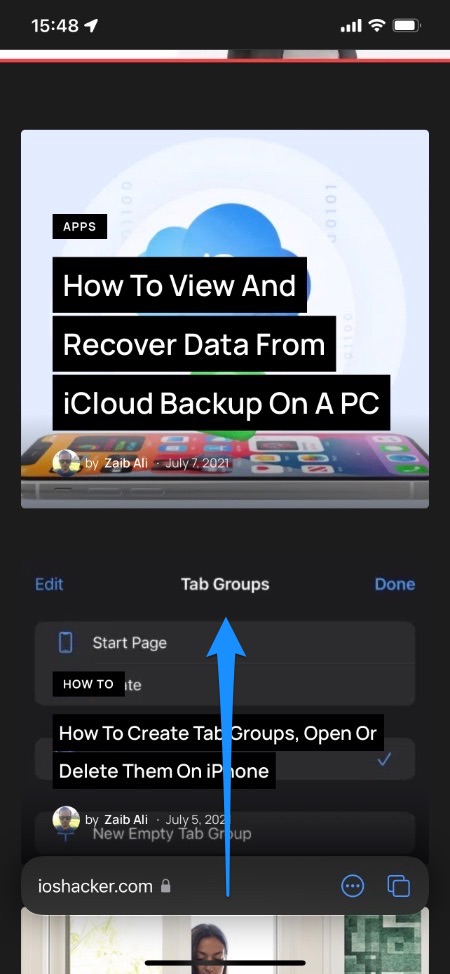 Tab Switcher screen gesture: To access tab switcher screen with a gesture in Safari simply put your finger on the address bar and swipe up. Doing so will take you to the tab switcher screen.
Just make sure you place your finger right on the address bar before you swipe up as putting your finger a little lower could initiate the home gesture on newer iPhones.
Disclosure: iOSHacker may receive a commission if you purchase products through our affiliate links. For more visit our privacy policy page.