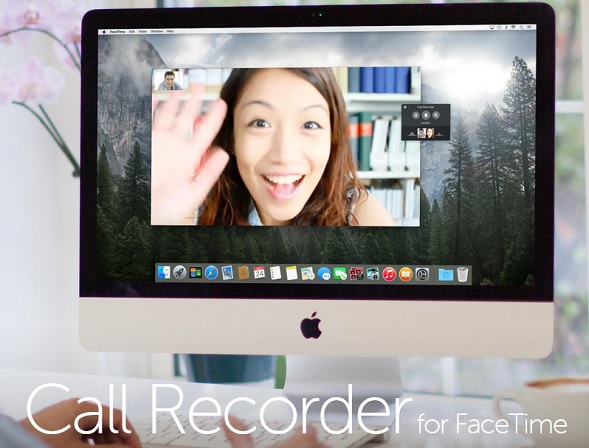 With the arrival of Facetime on Mac and the addition of Handoff feature, which allows users to take calls coming to their iPhone directly from their Mac, Apple has certainly made the life of iOS users easier. If you have been looking for a way to record your video and audio calls when taking them on your Mac, a new app called Call Recorder for Facetime is here to help. With this OS X application you can record your Facetime video and audio calls without much effort. But that's not all as it also makes is super convenient for you to also record iPhone Handoff calls with just click of a button.
When you are on a call all you have to do is launch the Call Recorder for Facetime app and hit the red record button. Once you are done you can simply save the file in QuickTime video format or in MP3 if its an audio file. The best thing about the video call recording feature of this app is that it captures screen for both incoming and outgoing parts of the call. In the final file you will see yourself and the person you are talking to into a split screen style format. This makes it great if you want to record a conversation and share it online as a podcast or interview with others or if its a personal call and want to save it for later viewing.
This app has two modes, in the first one you can manually hit the record button to record calls you like while ignoring others. Then there's auto record feature that you can enable to record each and every call coming to your Mac.
You can download Call Recorder for Facetime on your Mac for free and use it on trial basis. After testing you can purchase a one time license for $29.99.