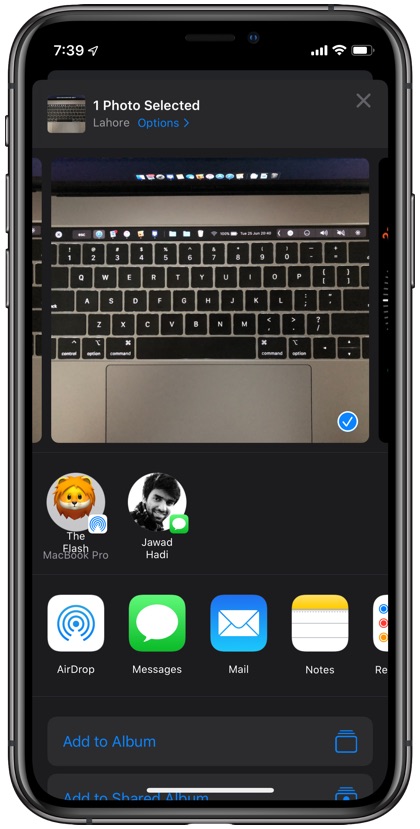 iOS 13 features a brand new share sheet, which offers easy access to a number of old and new options in a bid to make user's life easier. One feature that is available to iPhone and iPad users allows them to easily remove location data from their photos.
Having the ability to quickly remove a photo's location data can be very useful in instances when you want to hide your current location or if you want to keep the location at which the photo was taken private. This can be crucial when you are sending an image to a stranger over iMessage or uploading a photo online at a public forum.
Removing Photo Location Data In Photos App
Thankfully with iOS 13 Apple has made removing location data of a picture very easy, and you can do so in a few simple steps. This is how you can permanently remove photo location data in Photos app. This works in iOS 13 or later.
First of all launch the Photos app and load up the image you want to remove location data from.
Once the image is loaded tap on the 'Share' button from bottom left side of the screen.
On the sharesheet menu look for 'Options', it should located at the top of the sharesheet.
Finally from the next screen turn off the toggle for 'Location'. Turning this toggle off will remove all location data from the selected photo.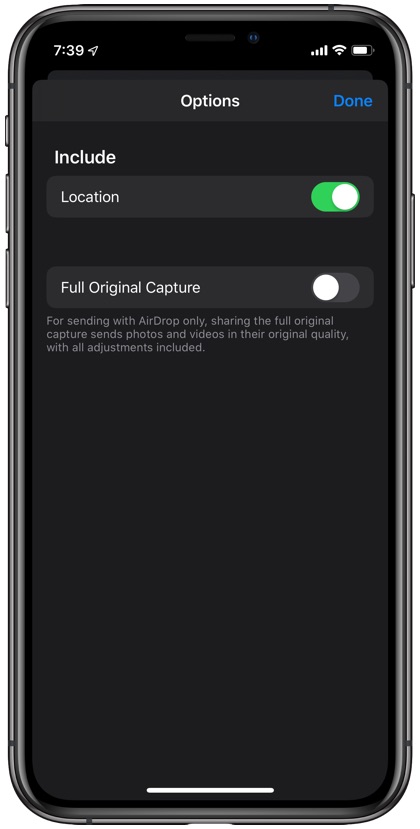 Remove Location Data From iPhone Photos In Bulk
You can also remove location data from multiple photos in bulk. Doing so will save you a lot of time and effort. Removing location data from multiple photos at the same time is very simple. All you have to do is select all the photos that you want to remove location data from. Once photos have been selected tap on the 'Share' button from bottom left and then tap on the 'Option' button, as shown in the tutorial above. Finally turn off the toggle for 'Location', which will instantly delete location data for all selected photos.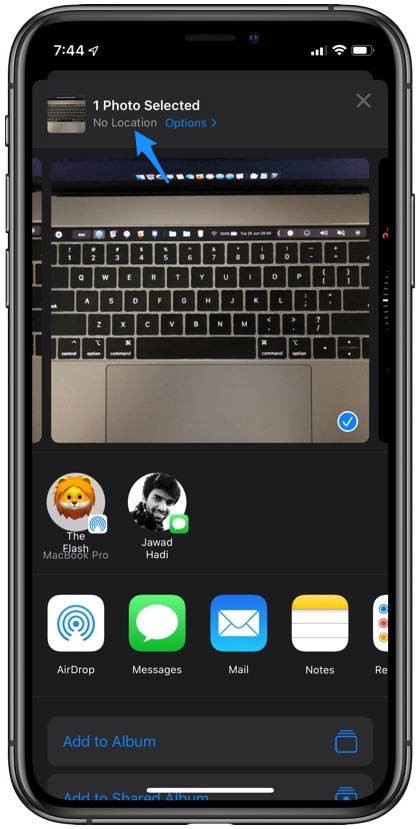 Once you have removed the location data from your photo, you will get 'No Location' where you could see the photo's location before following the removal process. This indicates that the location data has been removed from the image and will not be available even if you share this particular photo with others.