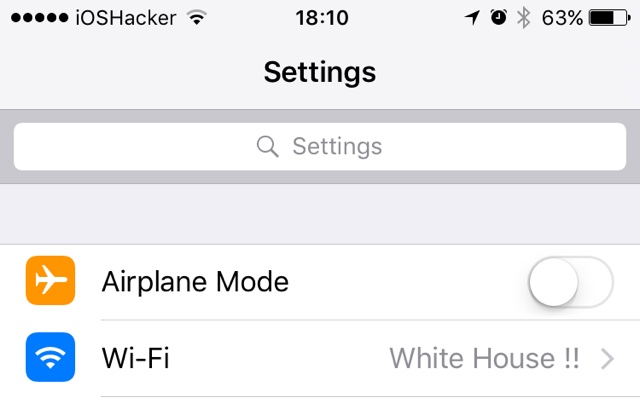 iPhone displays the carrier name in the status bar. If you don't like the company name of your network provider and have a jailbroken iOS 10 device, then you can replace the carrier name with any text of your choice. Changing the carrier name to any text such as your own name can be fun. Not to mention it lets you personalize the device by adding unique text in the status bar. In this article we will show you how to change the carrier name with custom text of your choice using the Fake Carrier tweak for iOS 10.
Replace Carrier Name With Custom Text On iOS 10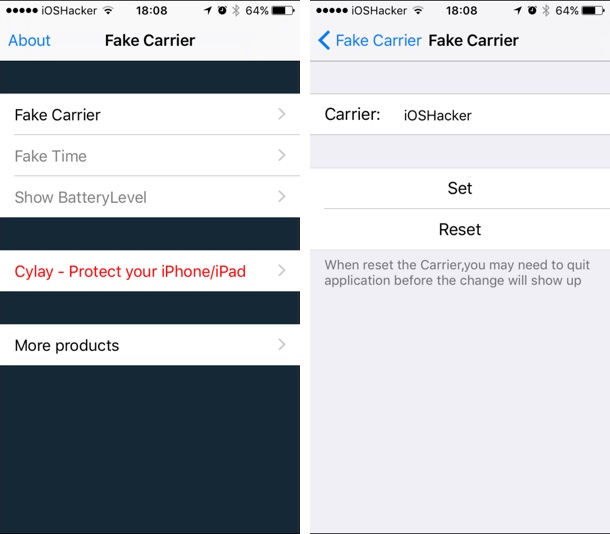 First of all you need to download the free 'FakeCarrier' tweak on your jailbroken device.
Open Cydia and search for 'FakeCarrier'. Download it.
Once your device has respringed you should see the FakeCarrier icon on the homescreen, open it.
You will get an error saying the tweak needs to be updated, ignore it. Tap on Fake Carrier option.
On the next page type your desired text next to 'Carrier:' and then tap on the Set button.
Exit the FakeCarrier app. You should now see the new carrier text in the status bar.
Note: If the carrier name is not updated once you exit the Fake Carrier app, open it again and once again tap on the 'Set' button, and then exit.
There you go folks, this is how you can take the personalization of an iOS device to the next level by adding your own name to the status bar. While on iPhone this tweak replaces the carrier name it can also be used on iPad and iPod touch. On those devices it will simply add the custom text where carrier name appears on the iPhone.