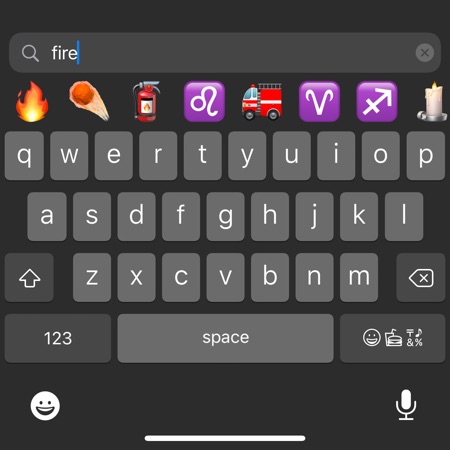 With iOS 14 Apple has finally made it easier for iPhone and iPad users to search for the Emoji they are looking for. Users now have the ability to access the Emoji keyboard on their device and use the built-in search functionality to quickly find the Emoji that they want to send.
With the new change users no longer have to waste their time scrolling through the Emoji keyboard just to find that one Emoji that they are looking for. They can simply type the text related to that Emoji and iOS keyboard will show the most relevant options.
How To Search For Emoji On iOS 14
Using the new Emoji search on the iPhone is very easy. You can do so by simply following these instructions.
Before you start with the process make sure Emoji keyboard is enabled on your iPhone or iPad. It can be turned on by going into Settings -> General -> Keyboard -> Add New Keyboard and from there you can select Emoji.
Open any messaging app or an app that allows typing and click on the text field.
As the keyboard appears on your screen tap on the Emoji icon to access the Emoji keyboard.
Right above the Emoji keyboard you will find a search bar.
Search for Emoji that you want to send by entering relevant text. For example you can type Fire to see all the Emoji related to fire, car for Car Emoji and so on.
Tap on the Emoji to type it in the text field.
You can exit the Emoji search screen by tapping on the 'x' button on the search bar or by tapping on the Emoji button that appears in place of the Return key.
Also read: How To Use Emojis On Mac: Type Your Favorite Emoji From Anywhere