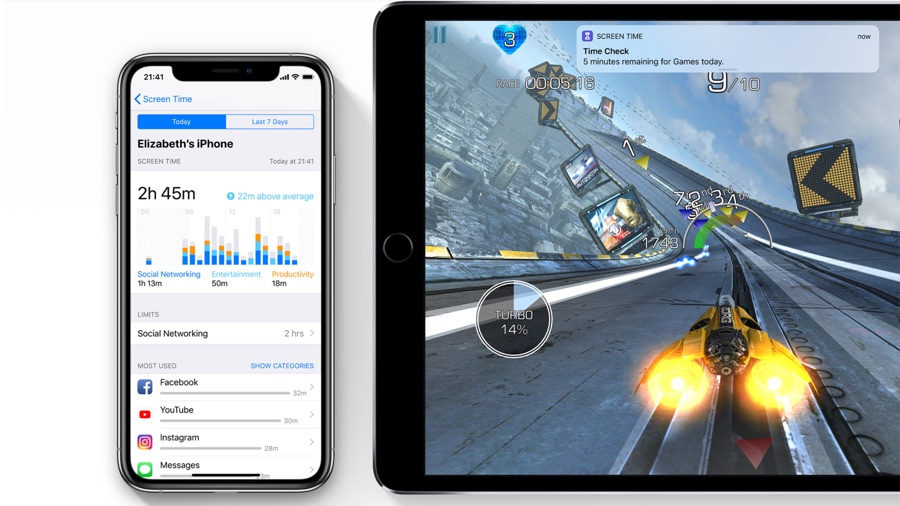 If your child has access to an iPhone, iPad or iPod touch then it is important that you set up iPhone Parental Controls and restrict unsuitable content for them. Today, iPhone and iPads are the most favorite devices for kids to play games and it's your job as a parent to make sure they don't get access to parts of the device that may expose them to harmful content. 
Thankfully you can control your children's access to 'anything' in your device through iPhone parental controls feature that you could never imagine with any thing from your own childhood.
So, next time when your kid asks for your iPhone or iPad, make sure you have already set up parental controls.
Things to Protect in an iPhone parental Controls:
There's a wide range things that you can put restrictions on an iPhone or iPad. The restriction feature lets you restrict certain apps, functionality, data usage, downloading or deleting apps, movies or in-app purchases. Setting up iPhone parental control feature gives you peace of mind and makes sure your children are not accessing parts of Internet that they should not.
Section 1: Setting up iPhone Parental Controls:

   
When it comes to restricting features in iOS 13, the options come in the new Screen Time feature. Here is how to do it:
Step 1: Open the Settings app.
Step 2: Go to Screen Time.
Step 3: Turn On Screen Time.
Step 4: Tap on 'Use Screen Time Passcode'.
Step 5: Create a four-digit passcode.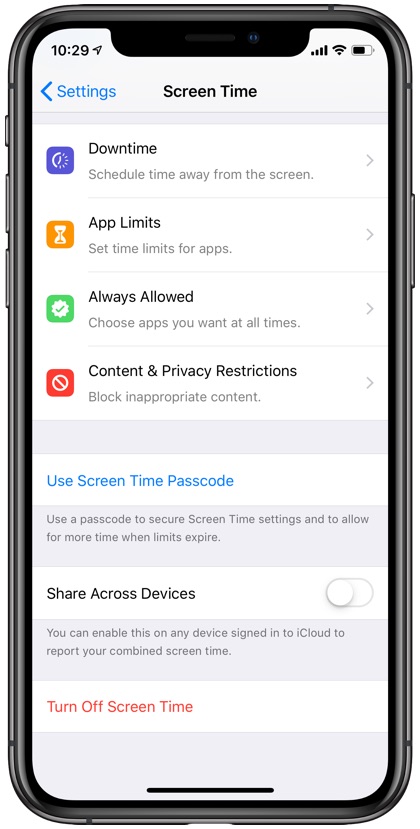 Step 6: Confirm the passcode by re-entering it.
Section 2: Set Up Restrictions on iPhone and iPad
Putting restriction on the apps helps you manage content, features, and apps on your iPhone or iPad. Moreover, it helps you control the screen time limit for the apps so that your kids don't spend too much time on them. Additionally, if you want to restrict apps, that would be a good idea as kids explore nearly everything! So here is how to put parental controls on iPhone by restricting the apps: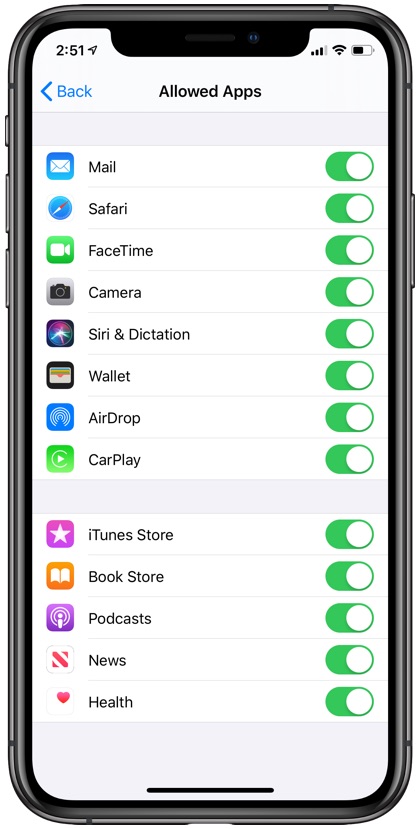 Step 1: Got to Settings on your Home Screen.
Step 2: Go to Screen Time.
Step 3: Tap Content & Privacy Restrictions.
Step 4: Enter 4-digit passcode and confirm the details.
Step 5: Switch On Content & Privacy toggle.
Step 6: Now, tap on Allowed apps.
Step 7: Tap the switch(es) you want to disable. Similarly turn off other iPhone features you want to disable.
Here you go. The restricted apps and features will no longer be displayed on your screen. In order to use them again, simply follow the above-mentioned steps and swap the switch to ON. 
You can also add iPhone Parental Controls time limits for certain apps and games so your child cannot use that particular app for extended periods of time. You can set up time limits by going to Settings -> Screen Time -> App Limits and set time limits for types of apps and games.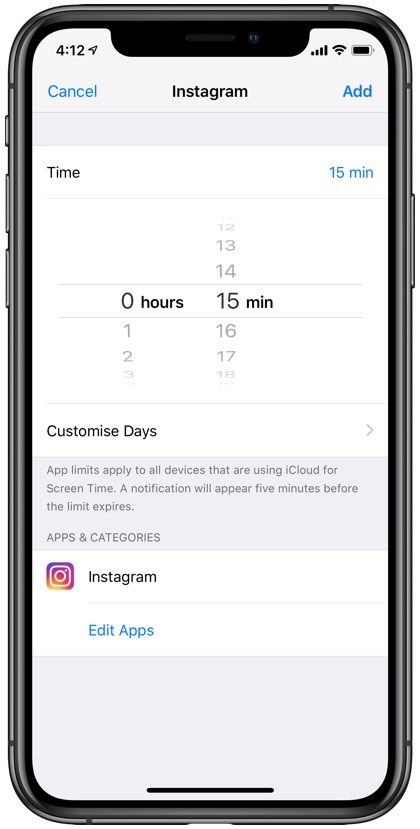 Remember, kids are tech-savvy and love to do experiments with whatever appears on the screen. So it is your duty to protect them from accessing unhealthy content or preventing them from purchasing things that you would never want to waste money on. 
In case you are looking to turn off Screen Time feature here our guide.
If you are also a parent and have some interesting experiences, share with us in the comments below.
For more, stay tuned for my next post on iOSHacker! 
Disclosure: iOSHacker may receive a commission if you purchase products through our affiliate links. For more visit our privacy policy page.