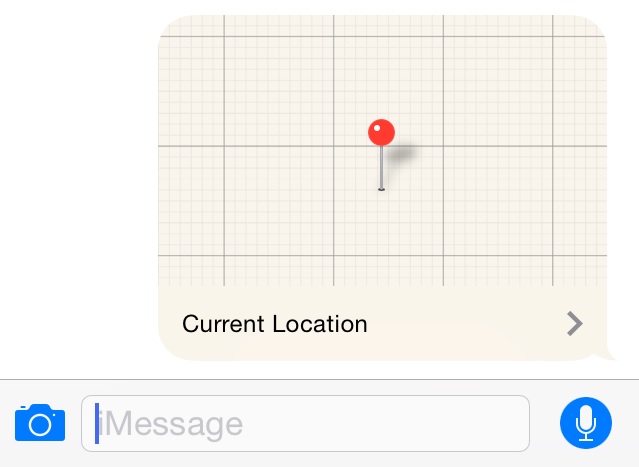 Just like most parts of iOS the Messages app also received some love from Apple in iOS 8 up to iOS 10+. The stock Messages app received several new features that make it a lot more fun to use in addition to making it more competitive to third-party messaging solutions. One of the new features added to Messages app is the ability for users to share their location with their friends. This new feature has been integrated within the app so users can simply send this useful data without much effort.
You can not only send your current location to anyone over iMessage or SMS but you can also make the app continuously share this information with your desired contact for a certain amount of time. For example you have options to share your location with a contact or a group of contacts (in group chat) for an entire hour, until the end of the particular day or indefinitely.
Sharing location using iMessage is a fairly simple process. Follow the simple steps below to do so.
1 ) Open Messages app and tap on the thread you want to share your location with. This can be a conversation thread with a single contact or a group thread.
2 ) On the next page tap on the 'i' buttons located on the top right side of your screen. This will open the Details page.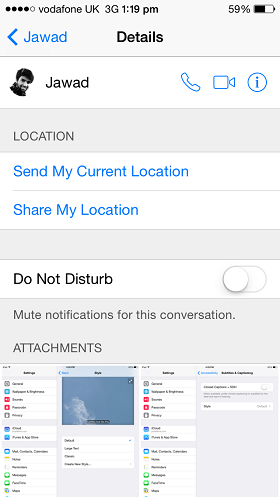 3 ) On the details page you will see a section titled 'Location'. There you will find two separate options.
Send My Current Location
Share My Location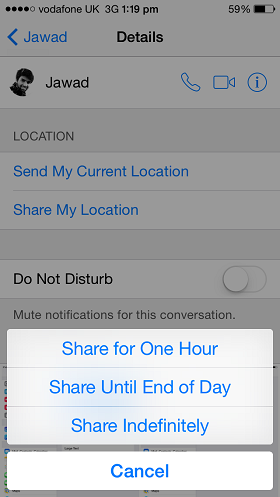 The first option will simply send your current location to the contact. The second option however will give display a menu with the following options.
Share for One Hour
Share Until End of Day
Share Indefinitely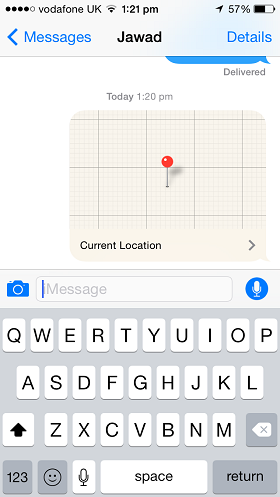 Choose the most appropriate option. Upon doing that your location will be shared with the contact. That's it!
Disclosure: iOSHacker may receive a commission if you purchase products through our affiliate links. For more visit our privacy policy page.