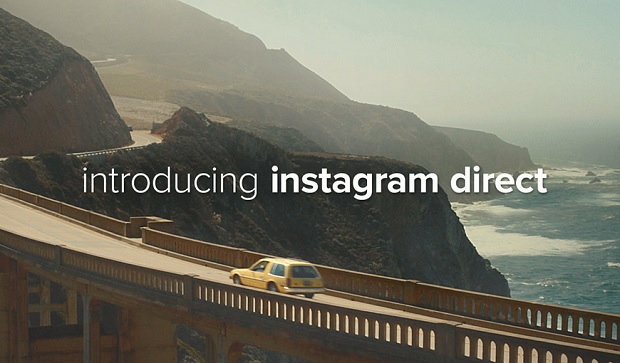 In the latest update to its official iOS app Instagram has added a brand new feature called the Instagram Direct. This feature enables users to share photos and videos with selective friends privately. This means now you can share your private photos as well as videos with your close friends or family members without having to show them to everyone who's following you. This is a great feature that not only makes Instagram personal by giving user control over who sees what but it also increases privacy.
In this post we are going to tell you about how Instagram Direct feature works and how you can share your photos and videos with your friends by using it.
First of all you need to have the latest version of Instagram app that is 5.0.0 or above installed on your device. Once you have made sure you have the latest version launch the app.
Now tap on the 'Home' button located in the button bar. Scroll up to the top of you timeline and tap on the 'Direct' button located on top right side of your screen.
You will now see the 'Direct' screen. This is the place where all of you private or direct shares will appear. Tap on the '+' button to create an Instagram Direct share.
Now take a new picture or video. You can also select any existing image or video from your library. Edit your image as you like and then tap on 'Next'.
Next you will see two options under the 'Share to' text. This allows you to choose if you want to share the photo or video with all of your followers or specific ones. Choose 'Direct' and then select Instagram users from the list you want to share the photo with. Remember you can share with people who follow you as well as those you follow – also complete strangers.
Once you have selected the users and entered the caption for the image tap on 'Send to x' bar. Your image will now be shared with the people you have selected. That't it!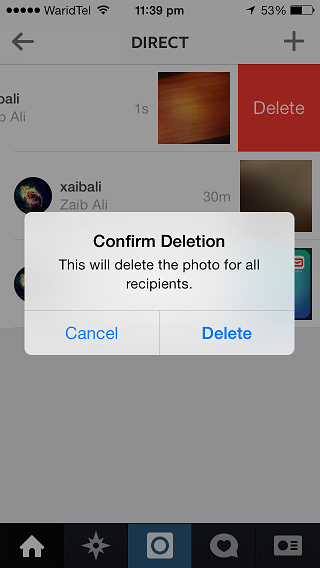 The 'Direct' screen shows images that you have privately shared with Instagram users. If you want to delete any image then you can perform a swipe gesture on it. When you delete any image from your 'Direct' page it will also be deleted for the person or people you shared it with.
Disclosure: iOSHacker may receive a commission if you purchase products through our affiliate links. For more visit our privacy policy page.