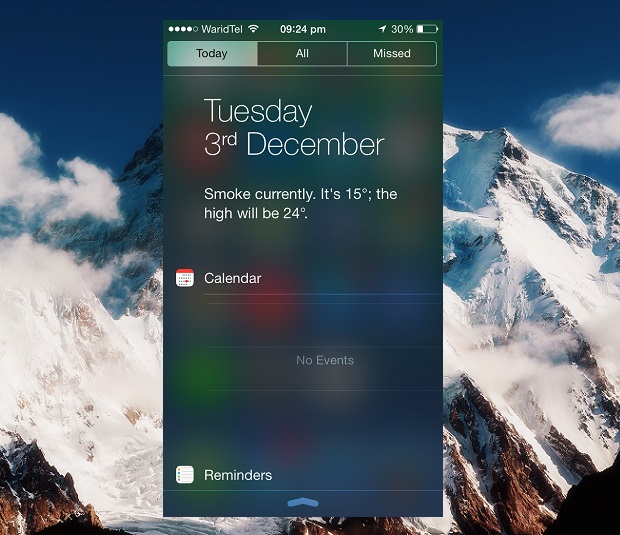 In iOS 6 the notification center used to show a weather widget on all iOS devices that allowed users to get at a glance view of not only the current weather but also an overview of the whole week. iOS 7's notification center features no such widget, which makes it difficult for users to quickly view the current temperature as they have to open the weather app to do so.
However most people are not aware of the fact that there's a simple way of making iOS 7 notification center display current weather.
Here's how you can show current weather in Notification Center on iOS 7
Open Settings and then go to Privacy > Location Services and look for the 'Weather' option. Turn the switch on and exit.
After you have enabled Weather option from Location Services go back to main Settings page and open 'Notification Center' menu.
From the Notification Center menu turn on the 'Today Summary' located under the Today View section and exit.
Now pull down the notification center to see if weather is showing up in the 'Today' tab or not. If it is then you are good, if its not then make sure you are connected to the Internet. If you are connected to the Internet and still weather is not showing then try rebooting your device. You should see the current weather condition of your present location right below the date.