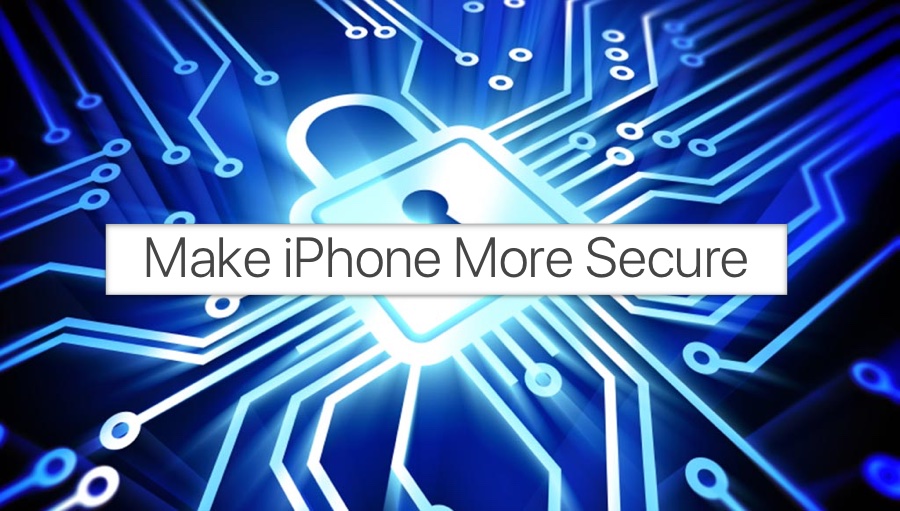 iPhones are perhaps the most important object that we carry around with us no matter where we go. iPhones are dear to us not just because of their monetary value, but also because of the data that we store in them. For most users their iPhone or even iPad has sensitive information including but not limited to photos, private conversations, contacts, browsing history, banking information, private notes and what not.
iPhones are generally secure and offer features that are enough to keep your average thief out of your phone. However there are a few steps every iPhone user should take to further improve the security of his or her device, and protect data in case the device gets into wrong hands.
Follow these tips to make your iPhone and iPad more secure and keep your data safe. These tips will not only help you in case you lose your device, but some of them will even help you protect your device from hackers who are trying to steal your data even when your iPhone is in your hands.
1. Use Alphanumeric passcodes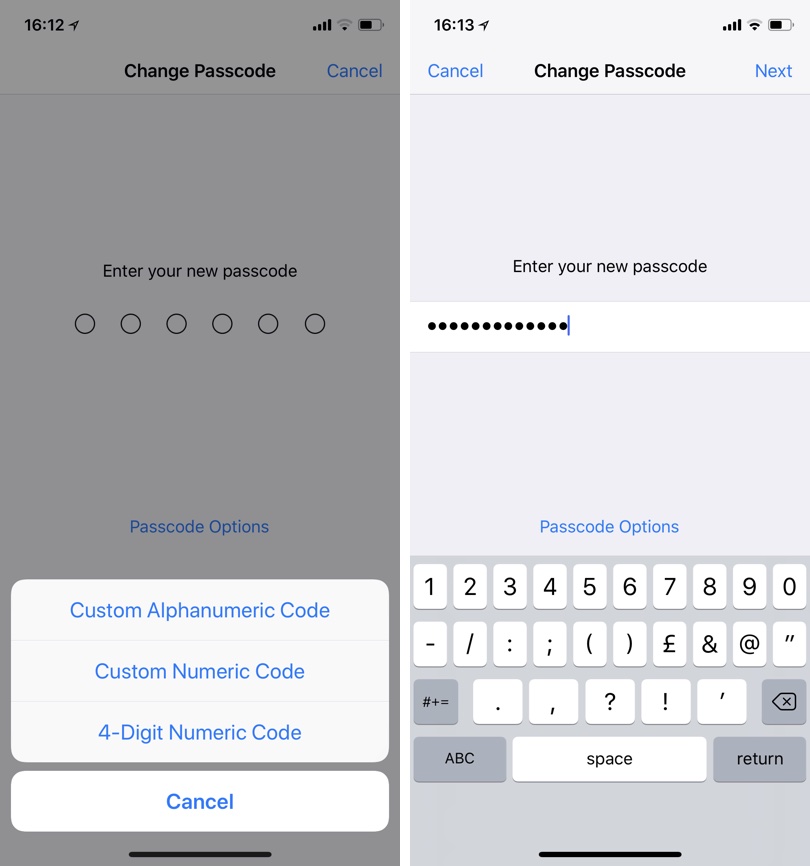 We all use passcodes, however using a 4 or even 6 digit passcode is just not enough as they are vulnerable to brute force attacks. All iOS devices allow users to have alphanumeric passcodes. Such passcodes contain numbers, letters and symbols making them extremely hard to crack compared to numeric passcodes of limited lenghts.  Another great thing about alphanumeric passcodes is you are not limited to 4 or 6 characters, as you can have a passcode as long you like.
You can have an alphanumeric passcode by tapping on the 'Passcode Options' button when setting up or changing passcode. From the menu select 'Custom Alphanumeric Code' and type in a secure passcode that ideally should be a mixture of alphabets, numbers and symbols.
2. Disable access to Siri, apps and services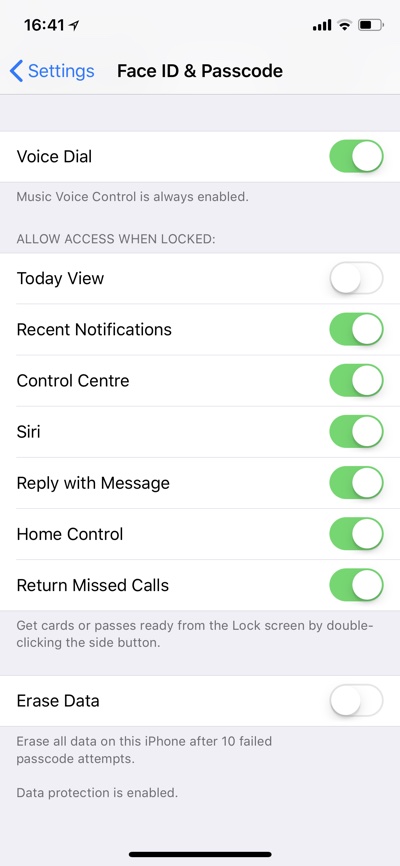 iPhone isn't perfect. Despite there being checks in place to prevent unauthorized access to user's data on a locked device, we have seen plenty of hacks in the past that allow hackers to unlock the device or access data without even doing so by employing different tricks involving Siri, Control Center, notifications etc. You can make your iPhone more secure by disabling access to different services while the device is locked.
You can turn off access to Today View, Recent Notifications, Control Center, Siri, Reply with Message, Home Control and Return Missed Calls by going to the Face ID/Touch & Passcode settings. Turn off all the toggles for 'Allow Access When Locked'. You should also enable the 'Erase Data' toggle which will erase all data on your iPhone after 10 failed passcode attempts (Avoid this tip if you have children who enter wrong passcode on your device all the time).
3. Update to latest iOS version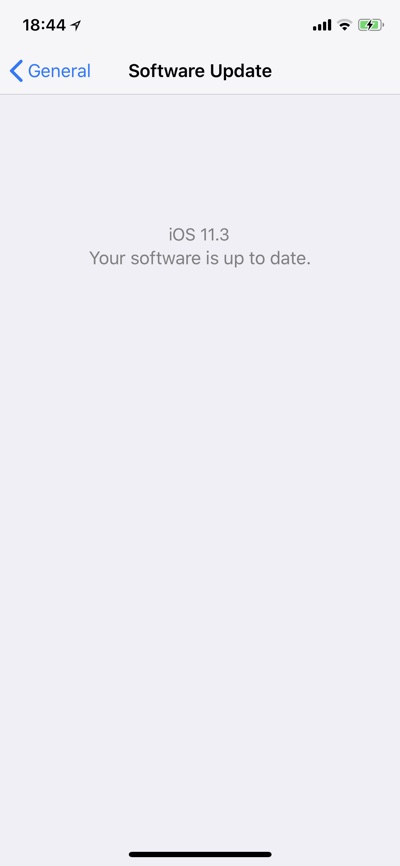 Apple fixes several bugs and security vulnerabilities in each iOS release. So iOS 11.0 is much less secure than iOS 11.3 as all the known bugs have been fixed. This also includes bugs that were never made public but were closed to keep iPhones and iPads more secure. You can greatly improve the security of your device and protect it from hacks by keeping it up to date to the latest iOS version, even if it means you will lose the chance to jailbreak. Speaking of Jailbreak, it also makes your device less secure, so if you care about security you should stay away from it as well. This will greatly improve the security of your iPhone.
4. Turn off Face ID/Touch ID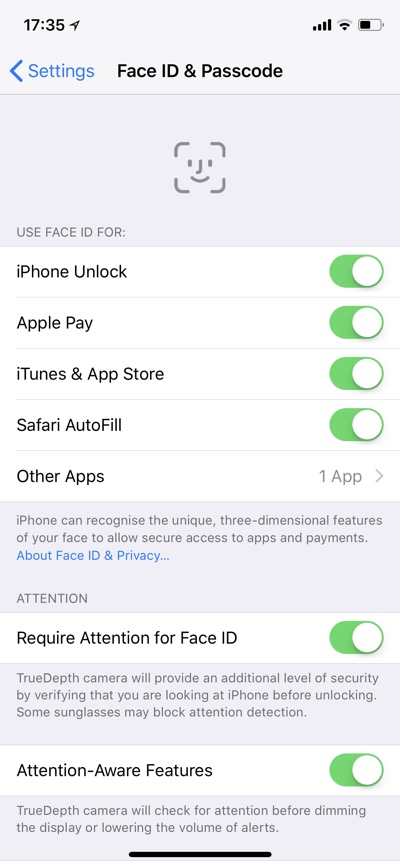 This one might sound counter-intuitive however disabling Face ID or Touch ID and only using a strong alphanumeric passcode can make your device more secure. This is especially true in situations when someone can physically force you to unlock your device without your consent. This is an extreme step and not recommended for everyday users, however if you have something on your iPhone that you will protect with your life, then turning off the convenience of Face ID/Touch ID is not a big price to pay.
If turning off Face ID or Touch ID is a bit too extreme for you, then you can also take advantage of an iOS 11 trick involving the SOS feature. When you enable Emergency SOS your iPhone will require a passcode before activating Touch ID again, same as you need to enter passcode when you reboot your device. When you are in situations when someone could force you to scan your finger or face, simply disable Touch ID using SOS. You can initiate Emergency SOS by pressing the power button 5 times in quick succession.
5. Turn on two-factor authentication on your iCloud Account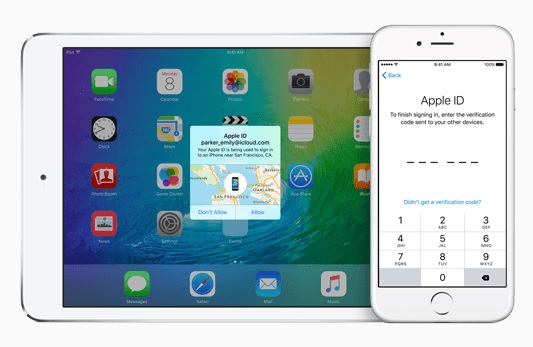 Your iCloud account has a lot of information that you don't want anyone to get access to including your backups. You can prevent your iCloud account from getting hacked by activating two-factor authentication on it. After two-factor authentication is turned on no one will be able to sign into your account without entering the random code that appears on one of your authenticated Apple devices. You can learn more about it and how to activate two factor on iCloud here. Doing this will make your iPhone more secure.
6. Turn on Find My iPhone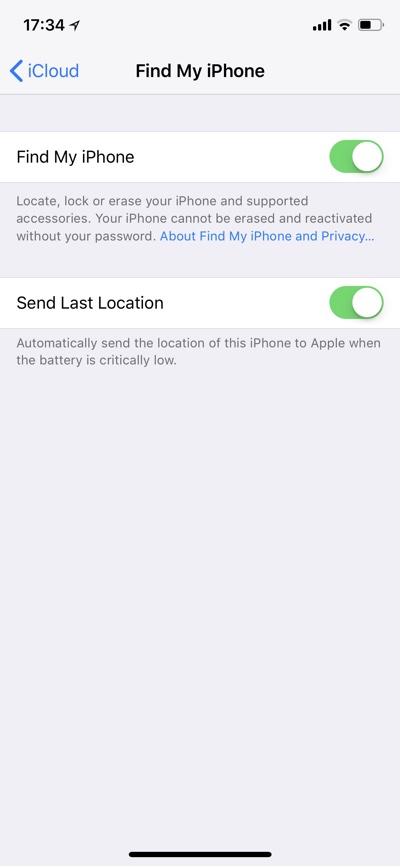 With Find My iPhone you can recover your iPhone or iPad by finding its location and sharing it with police. However there's another advantage of Find My iPhone even if you cannot recover your lose iOS device. You can log into your iCloud account and go to Find My iPhone web app. From there you can remotely wipe your iPhone, thus deleting any data stored on it. This is a great way to protect your data even if someone gets into your device. You can activate Find My iPhone by going to Settings > Your Name > iCloud > Find My iPhone.
7. Backup through iTunes and Encrypt Backups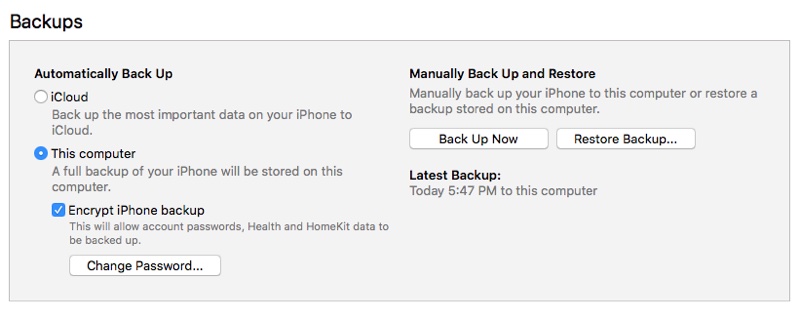 iCloud backups are stored in the cloud. If you want a more secure solution, then you should back up your iPhone or iPad locally on your computer using iTunes. You can do so by simply plugging in your device and launching iTunes. Then from the Summary page choose 'This Computer'. Once the backup has been made click on the 'Encrypt iPhone backup' button and choose secure password.
8. Turn off Join Known Networks option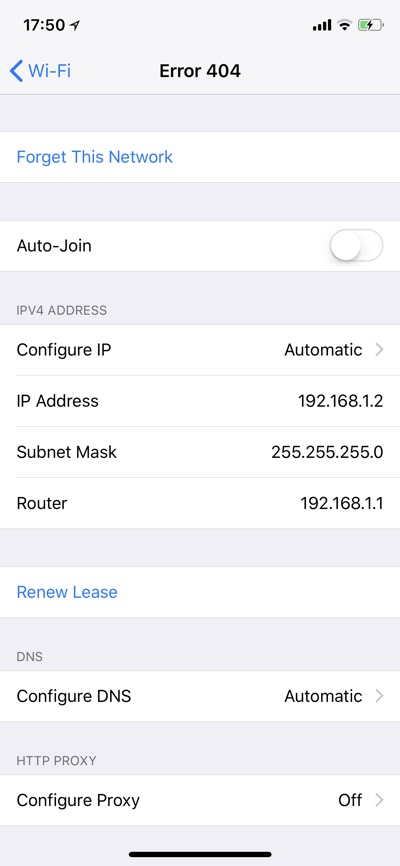 Your iPhone or iPad has a convenient feature that allows it to join known Wi-Fi networks, the ones you have connected to previously automatically. While this is useful it can also compromise your security. Hackers can potentially fool your device to join a wrong Wi-Fi network of the same name or the public Wi-Fi network you joined previously might not be secure anymore. You can turn off the Auto-Join toggle for individual Wi-Fi networks to prevent your iPhone from joining them automatically. Just tap on the 'i' button next to Wi-Fi's name and from the next screen turn off 'Auto-Join' toggle. This is a major step you can take towards making your iPhone hack proof.
9. Revoke access to private data for apps you don't trust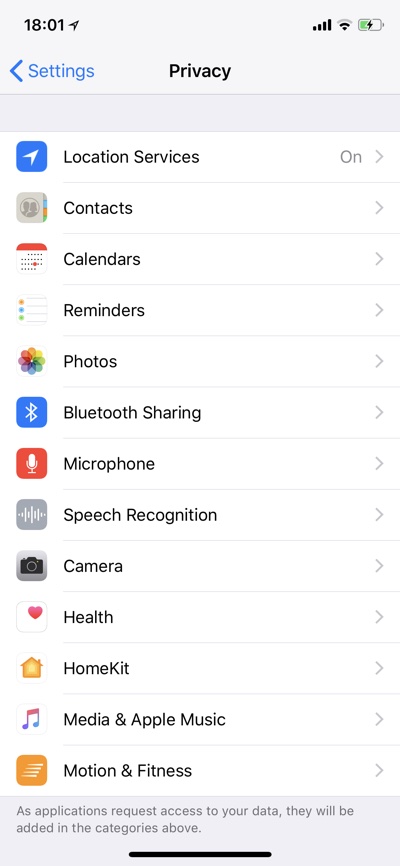 Whenever you download an app and launch it for the first time, you get several popups asking your permission to access different sections and features of your device. This could include camera access, microphone access, access to contacts, photos and more. In hurry we tend to press the Allow button without thinking twice, and certain app developers take advantage of it. We reported about a game that listens to user's audio through the device's microphone and shares it with a service that then uses the audio to analyze the TV habits of the users. We have heard countless rumors of Facebook using iPhone audio to learn about user's interests and then serving relevant ads.
If you can't delete an app at least double check why it needs to access certain part of your device. If you don't use Facebook app to share photos or record video, then it is a good idea to revoke its access to photos and camera. This applies to all your apps. You can check which apps are able to access what data by going to Settings > Privacy and tapping on individual items. Tap on one of the items and turn off toggle for the app that you don't want access your private data.
10. Turn off autofill for browsers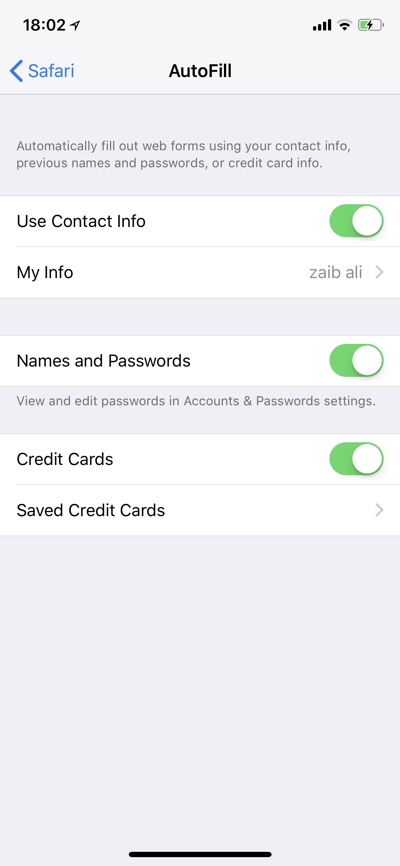 Safari browser on iOS device can store information about the user including name, address, phone number, passwords and credit card information and use it to autofill forms when you are access a website that offers forms. While this is convenient, it also posses threat to your data in case someone gets access to your iPhone or you have to share it with someone. You can turn off AutoFill feature by going to Settings > Safari > AutoFill and turning off all the toggles on this page.
11. Password protect your Notes
The stock Notes app offers the ability to password protect specific notes that may contain sensitive information. These notes can be protected with alphanumeric passwords and can be accessed only by entering passcode or Face ID/Touch ID authentication. It is a good idea to protect your private notes with password. You can do so by swiping left on the note and then tapping on the lock icon.
There you go folks, these are the tips that you can use to secure your iPhone and protect it from hackers and thieves. By taking advantage of the iPhone security features listed in this article, you should be able to boost the security of your device and make it less vulnerable to attacks.
You can improve the security of your device by not installing untrusted profiles and applications that are coming from a non-App Store source. This includes game emulators, hacked or cracked apps, app that are not available in the App Store and so on. Just avoid these apps at all costs and only download apps from the App Store.
Disclosure: iOSHacker may receive a commission if you purchase products through our affiliate links. For more visit our privacy policy page.